Projects

>
Park North Project
Commissioned concept design for laboratory, factory, and corporate HQ in Conroe's Park North industrial park for a rapidly-growing Houston area startup.
Project Keywords
Industrial, Laboratory, Office
Area (SQFT)
30,000 - 80,000 (7.68 acre site)
Services
Architecture, Design Build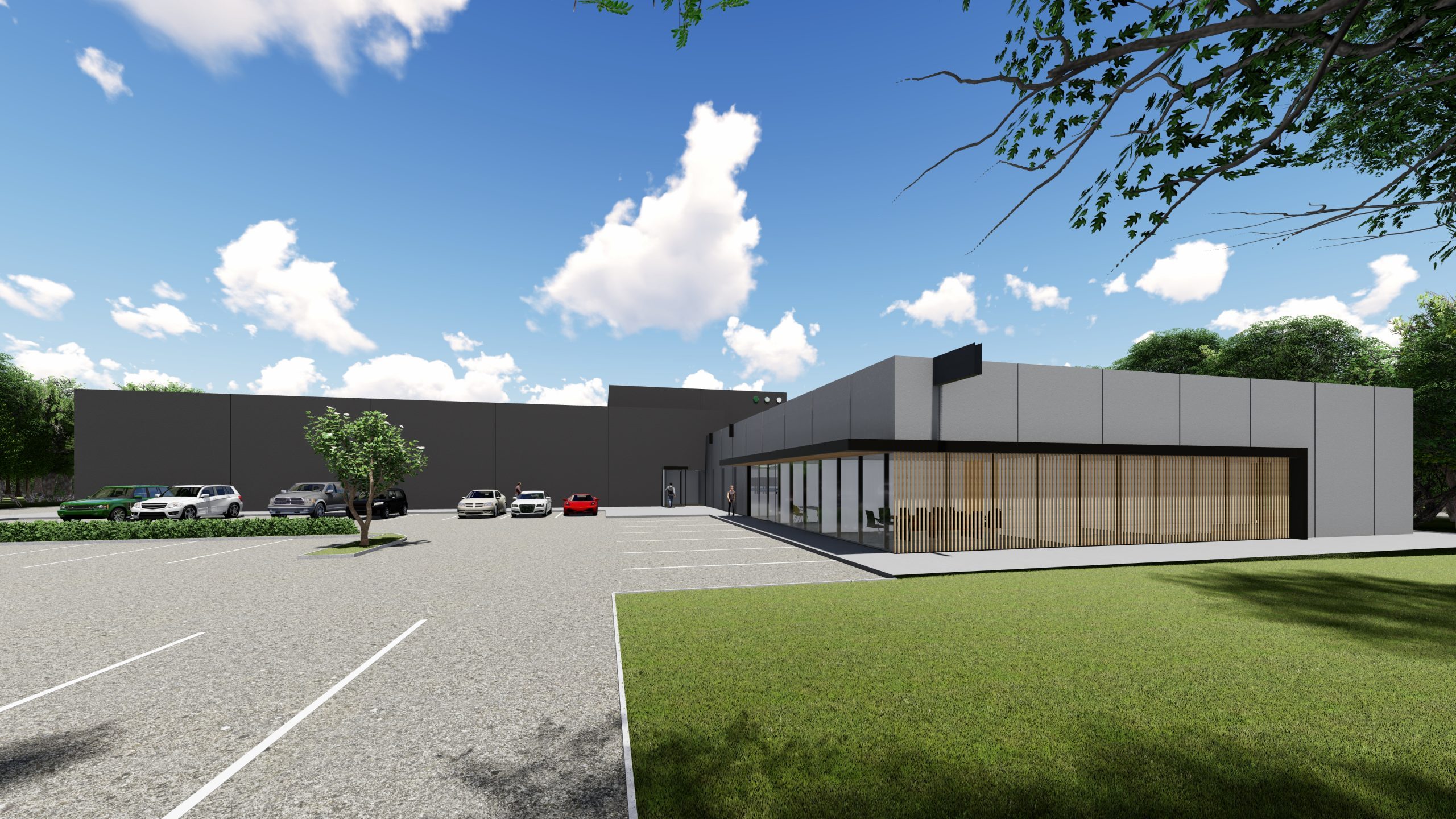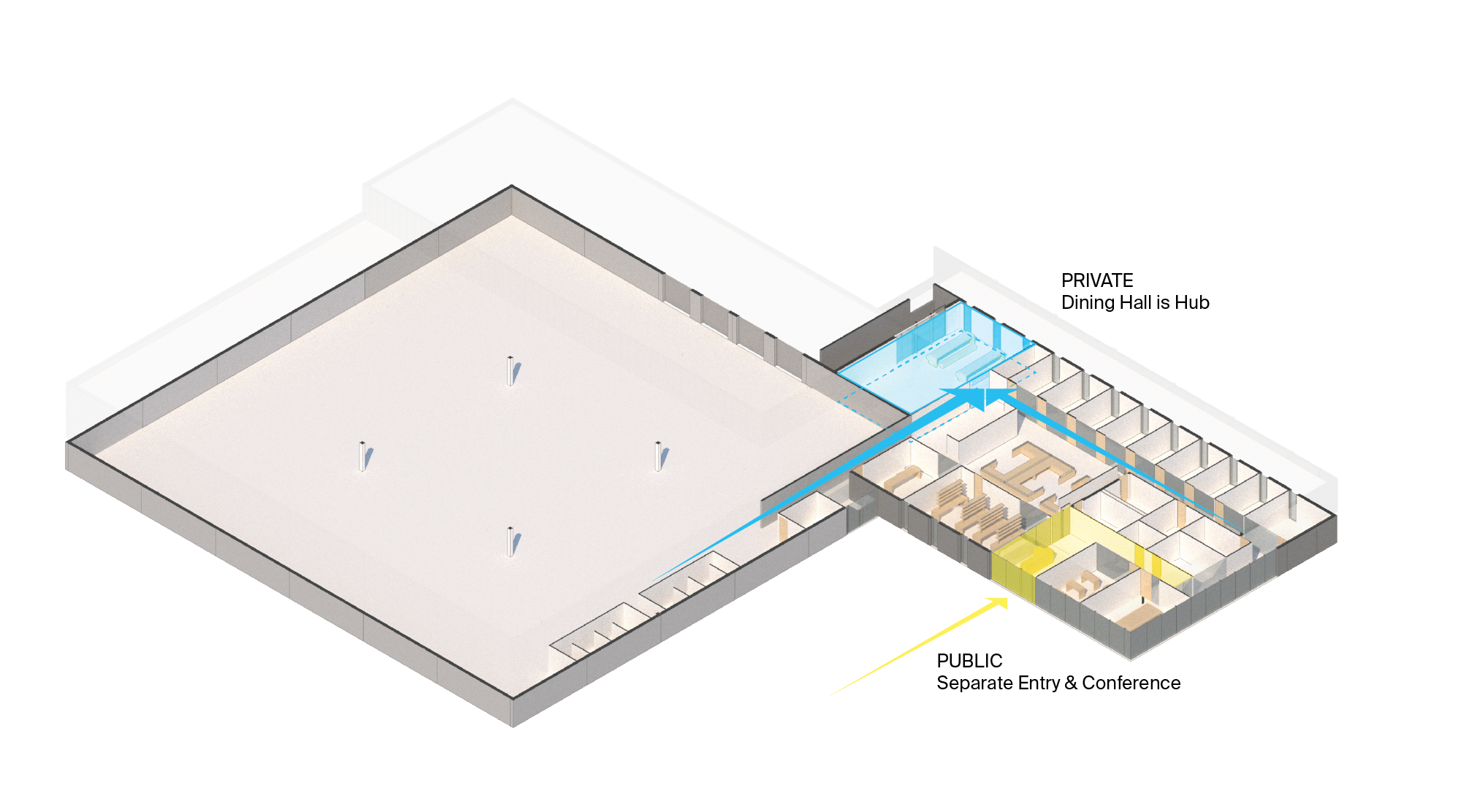 The clients' company designs and manufactures high-tech filtration equipment for oil & gas applications. They needed a facility that would support these functions and create a brand-forward face for customers, while encouraging business, research, and manufacturing staff to mix. Given the rapid growth of the company, the project also needed to be designed with future expansion in mind.
Conventional office & manufacturing facilities typically accommodate this kind of program by with a large box and a singular partition between office and industrial space. Responding to the company's goals and the narrow site, our solution breaks "out of the box" by hosting the program in 2 conjoined volumes, each with their own presence on the site and a scale appropriate the their function. This organization allows for expansion to occur without disrupting the parking. Inside, all circulation leads to a central, shared break room that serves as a "mixing chamber" for staff from all areas of the company.
This project was pursued as a "build-to-suit" opportunity in collaboration with Griffin Partners.
PROJECT CREDITS
Architecture: Synchro
Civil Engineering: ACES
Structural Engineering: SCA
Development: Griffin Partners