Projects

>
801 St. Joseph Parkway
A proposal for a tactical lighting intervention in abandoned hotel in downtown Houston, with an outsized effect on the skyline. 322 solar-powered uplights are installed along each broad side of the structure, transforming a concrete mass into a lively, dynamic icon using simple off-the-shelf components.
Project Keywords
Adaptive Reuse, Downtown, Experiments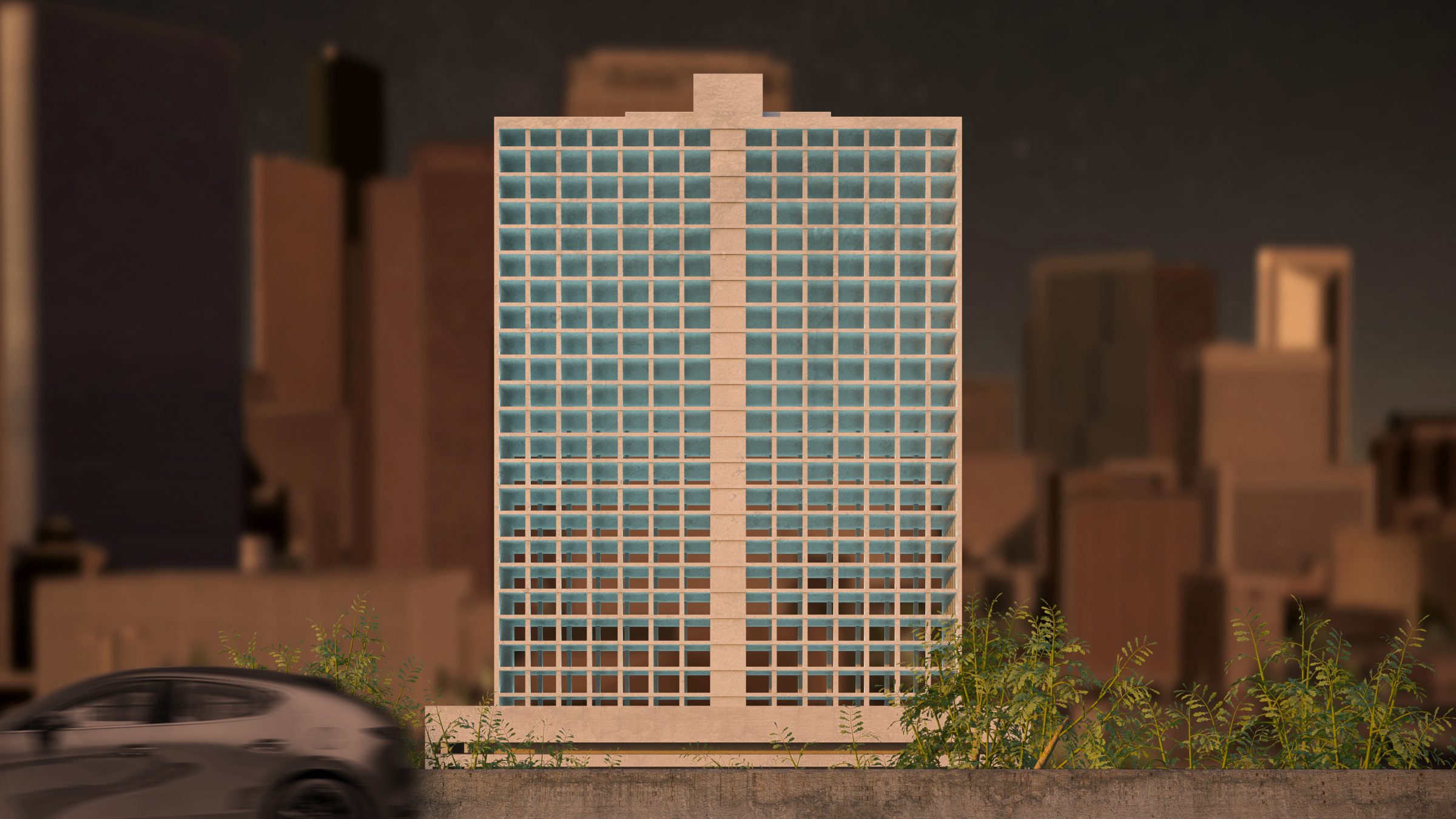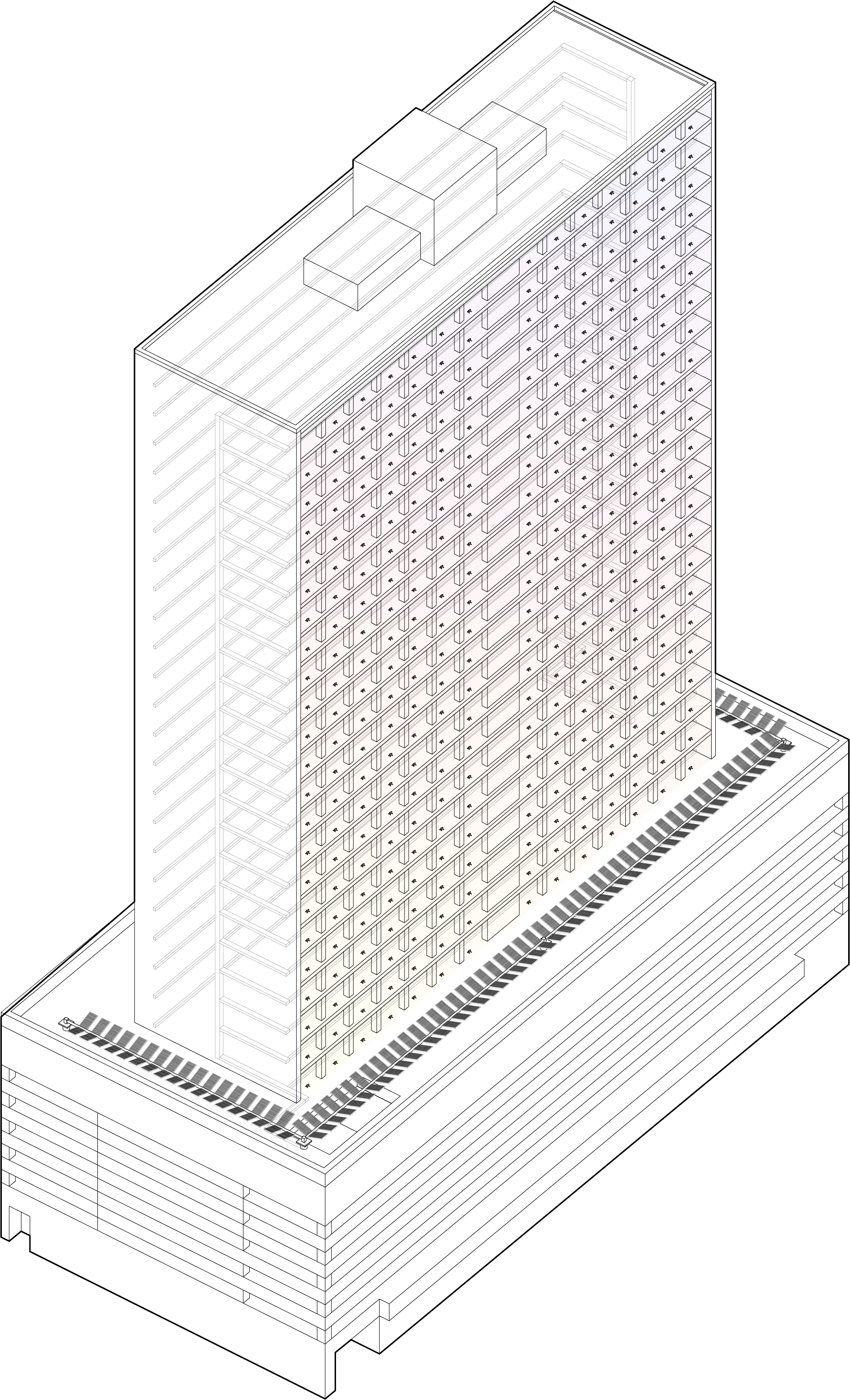 Adaptive Reuse
This is a project that challenges the idea that abandoned buildings are useless and explores the possibilities of a short-term architectural intervention for one in particular: 801 St. Joseph Parkway, an 30-story abandoned hotel on the southwestern edge of downtown Houston.
Instead of asking "What can we make this building do?" We ask "What else can this building be?" We see 801 St. Joseph Parkway not as a blight on the city skyline, but for what it is literally; a bold concrete structure that creates a condition unlike any other.
The intervention itself is kept purposefully simple. In each of the 644 cells that comprise its facade, one remotely-controlled lighting unit is placed, pointing upwards, allowing us to uplight the underside of each slab. This small addition transforms the mute, hulking form of the building into two 14 x 23 pixel screens. Each cell appears to become more saturated with light as viewers move closer to the building. The open ended nature of the solution prompts community members to push the installation to its limits, and fully explore the capabilities of such a project.
We understand this installation as a temporary intervention that reshapes how people perceive the built environment. We hope that this building does get developed into something great, but, in the meantime, we proposes to take advantage of what its already doing.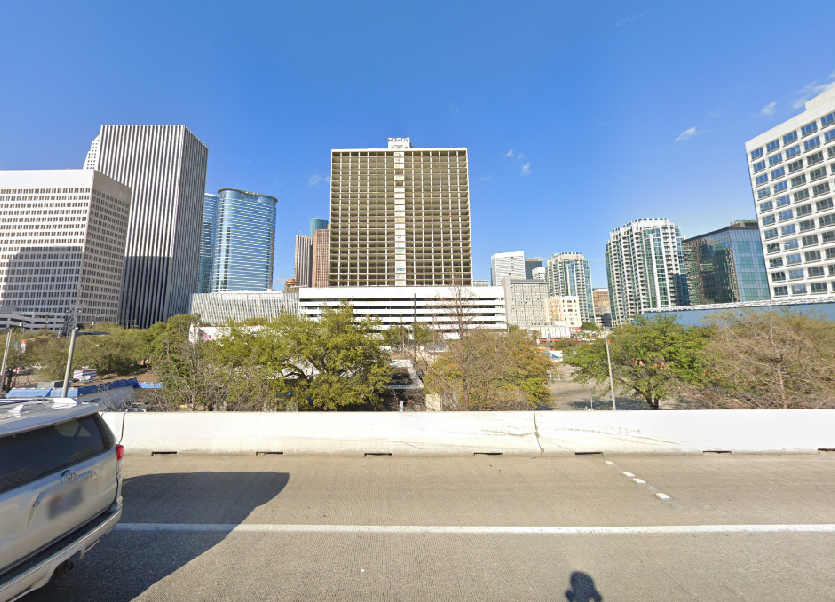 View from Interstate 45
Podium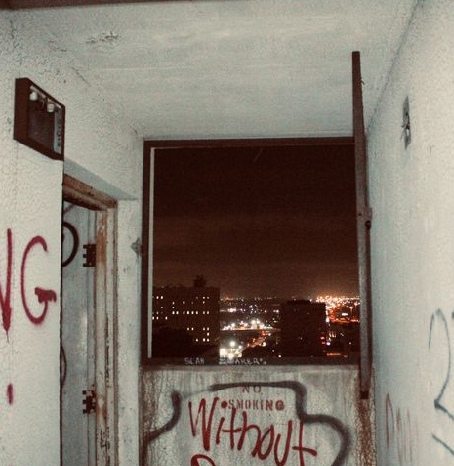 Interior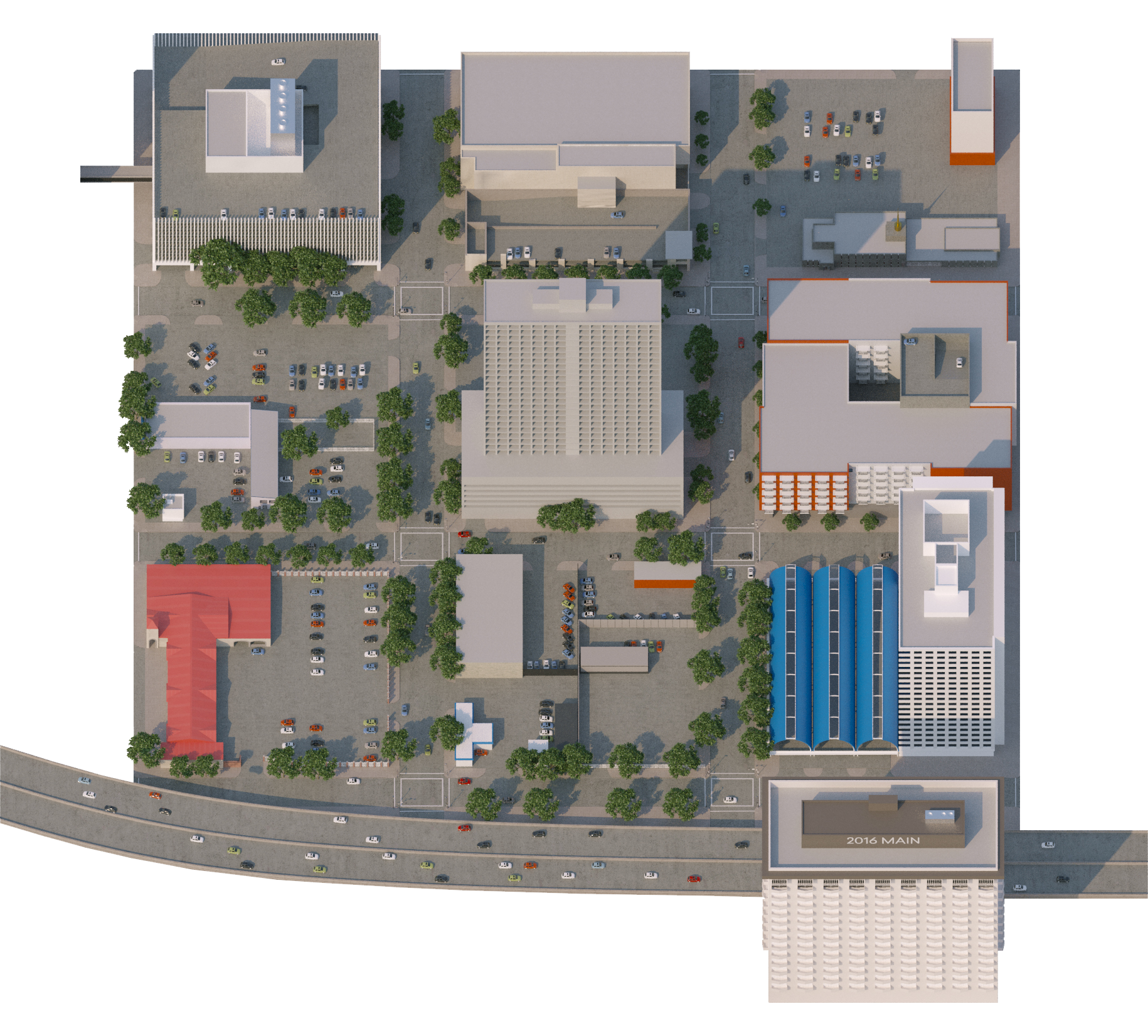 Points of View
The project exploits the fundamental rules of how we perceive objects in perspective. The dynamic relationship of cells within the structure constantly changes as one moves around the building. In addition, the installation makes use of the fantastic vantage points afforded by the building's relationship to its fast-paced surroundings.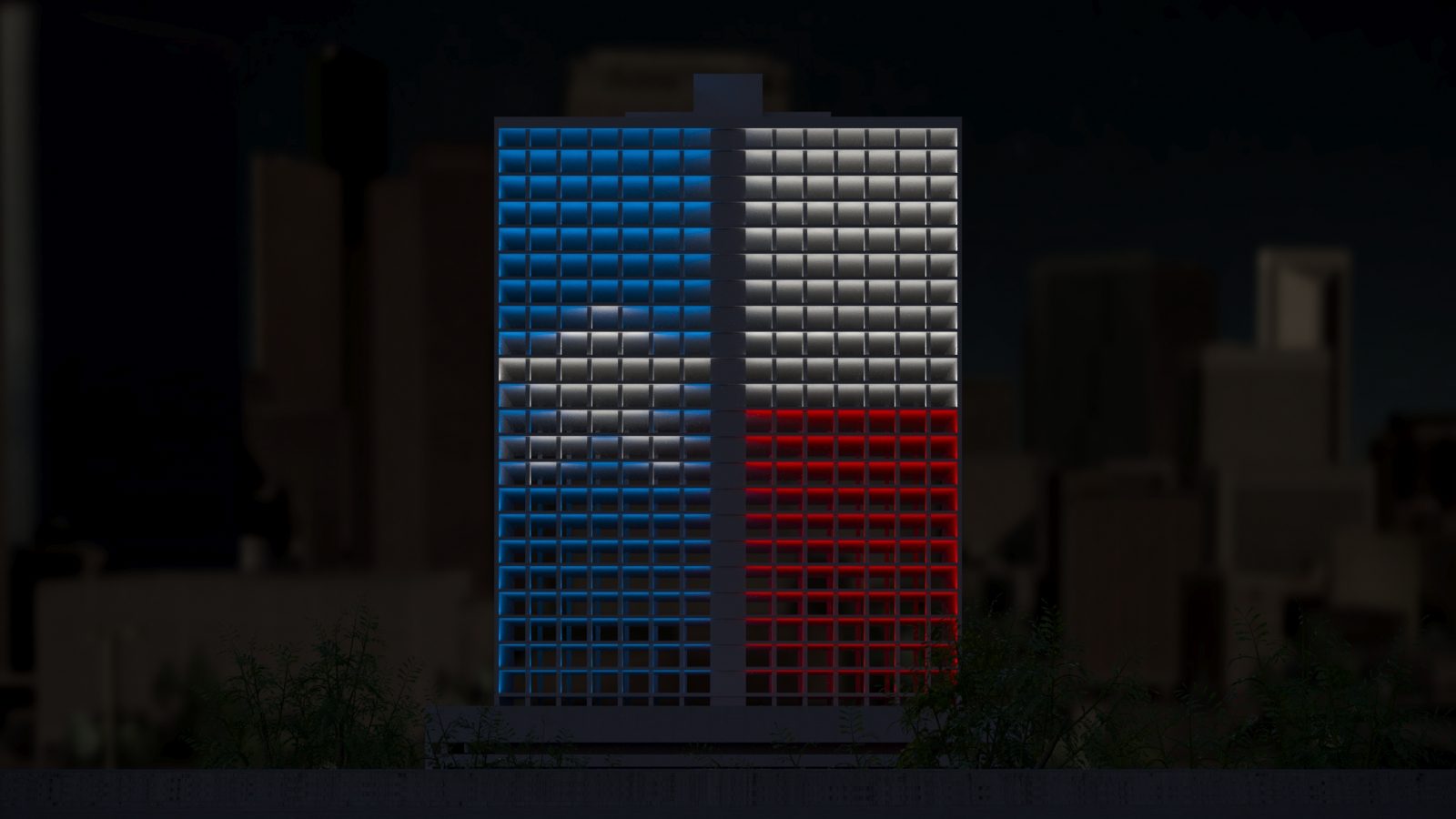 Highway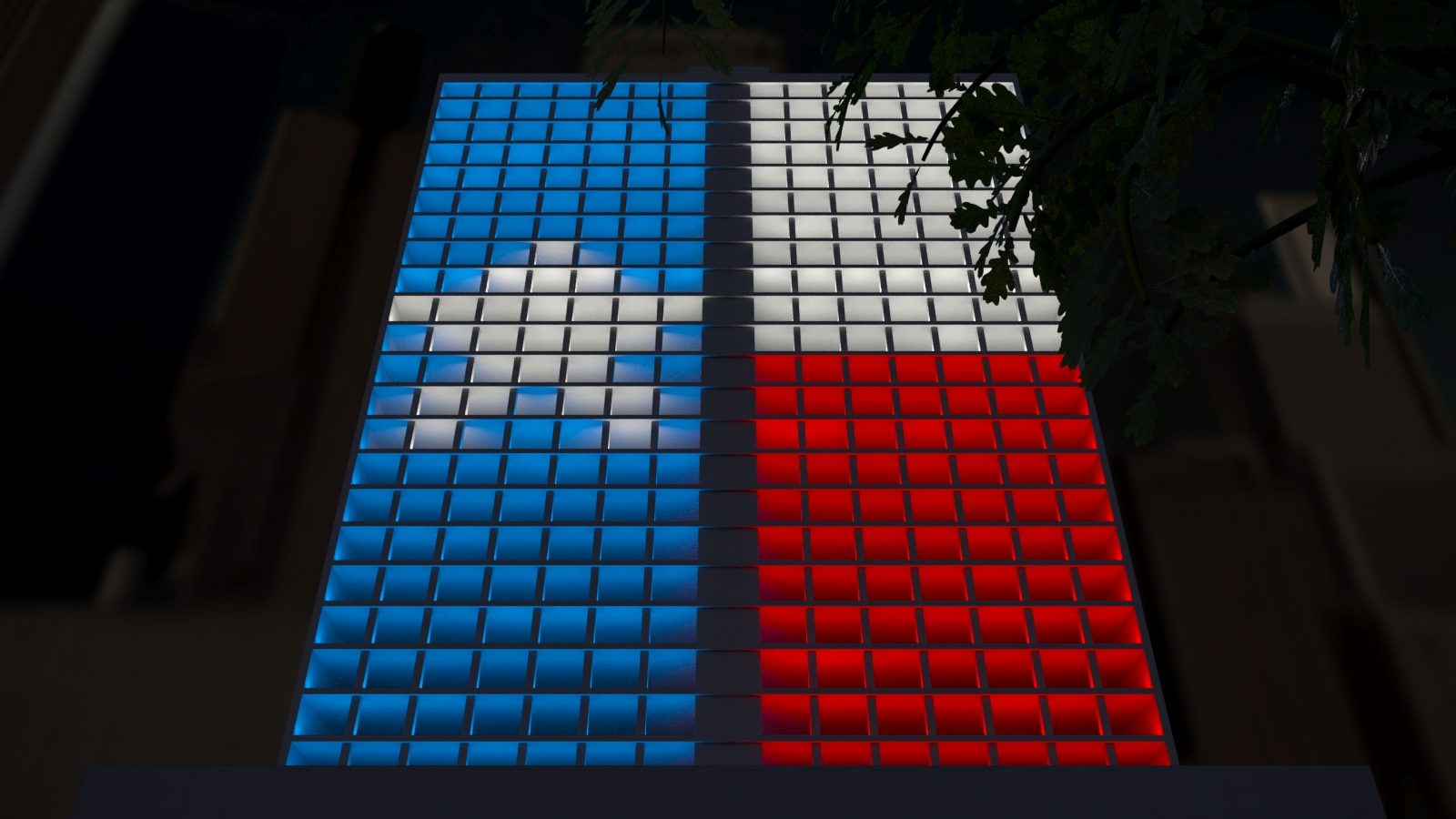 Medium Distance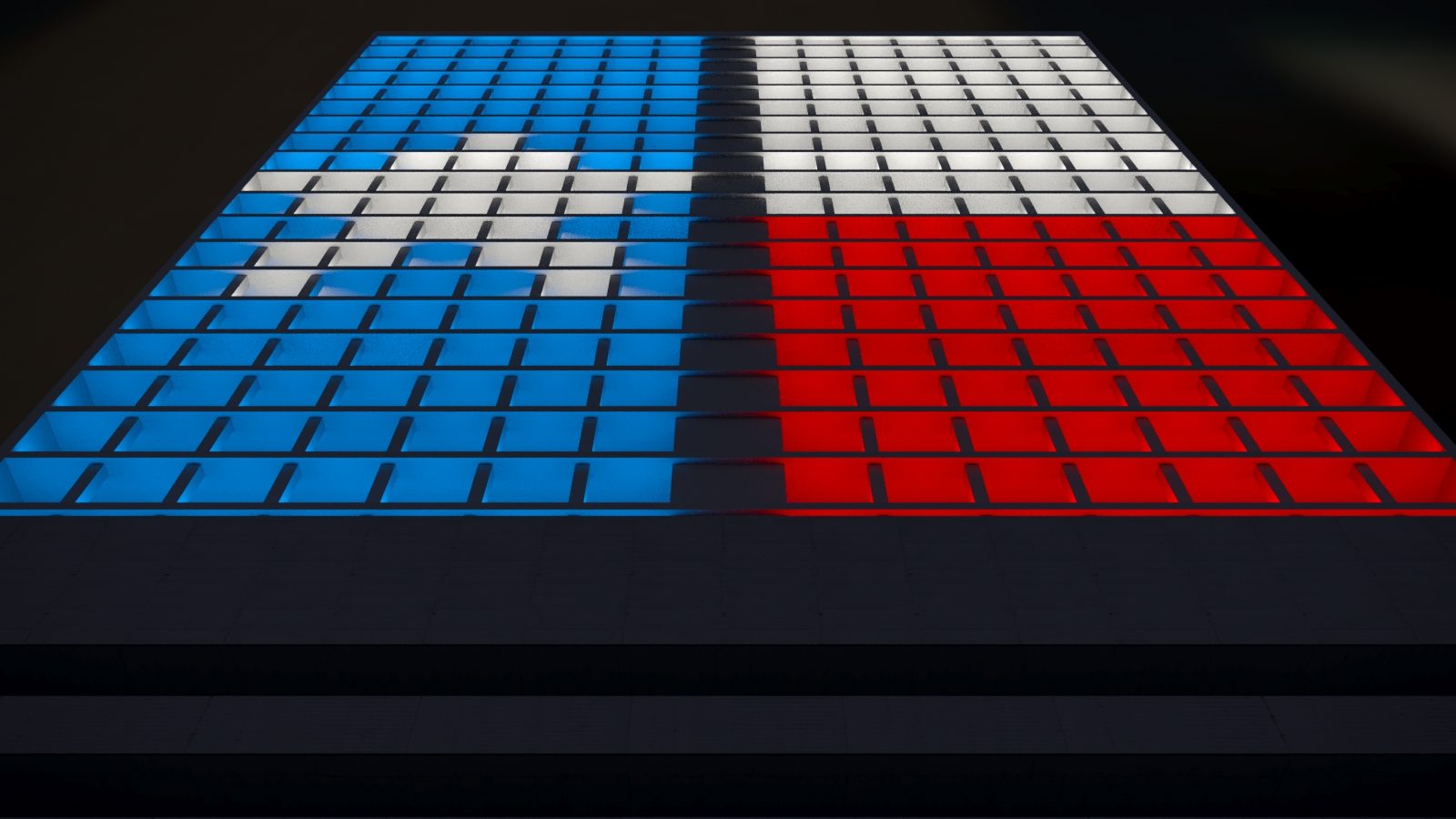 Street View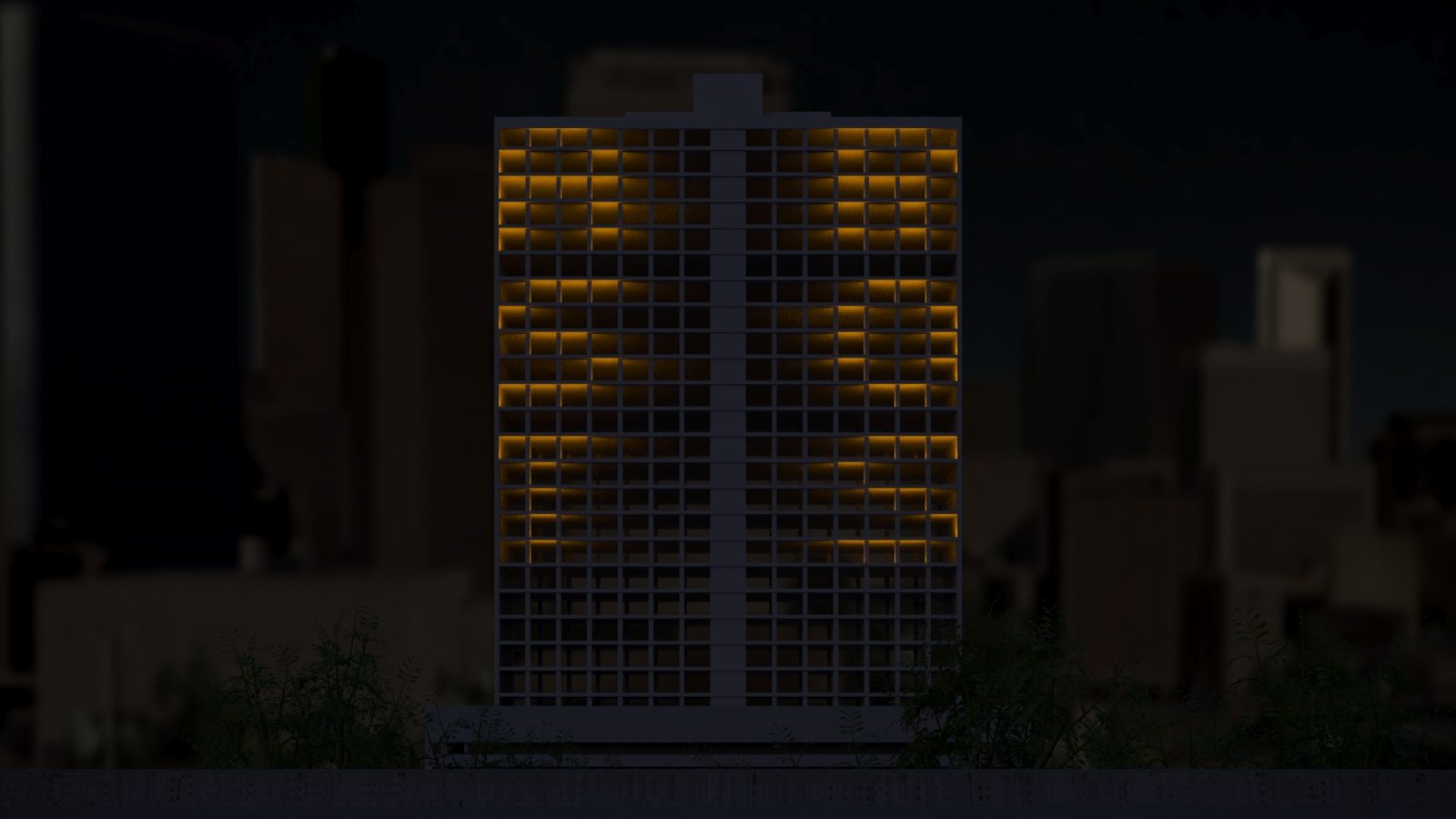 Sports-Related Programming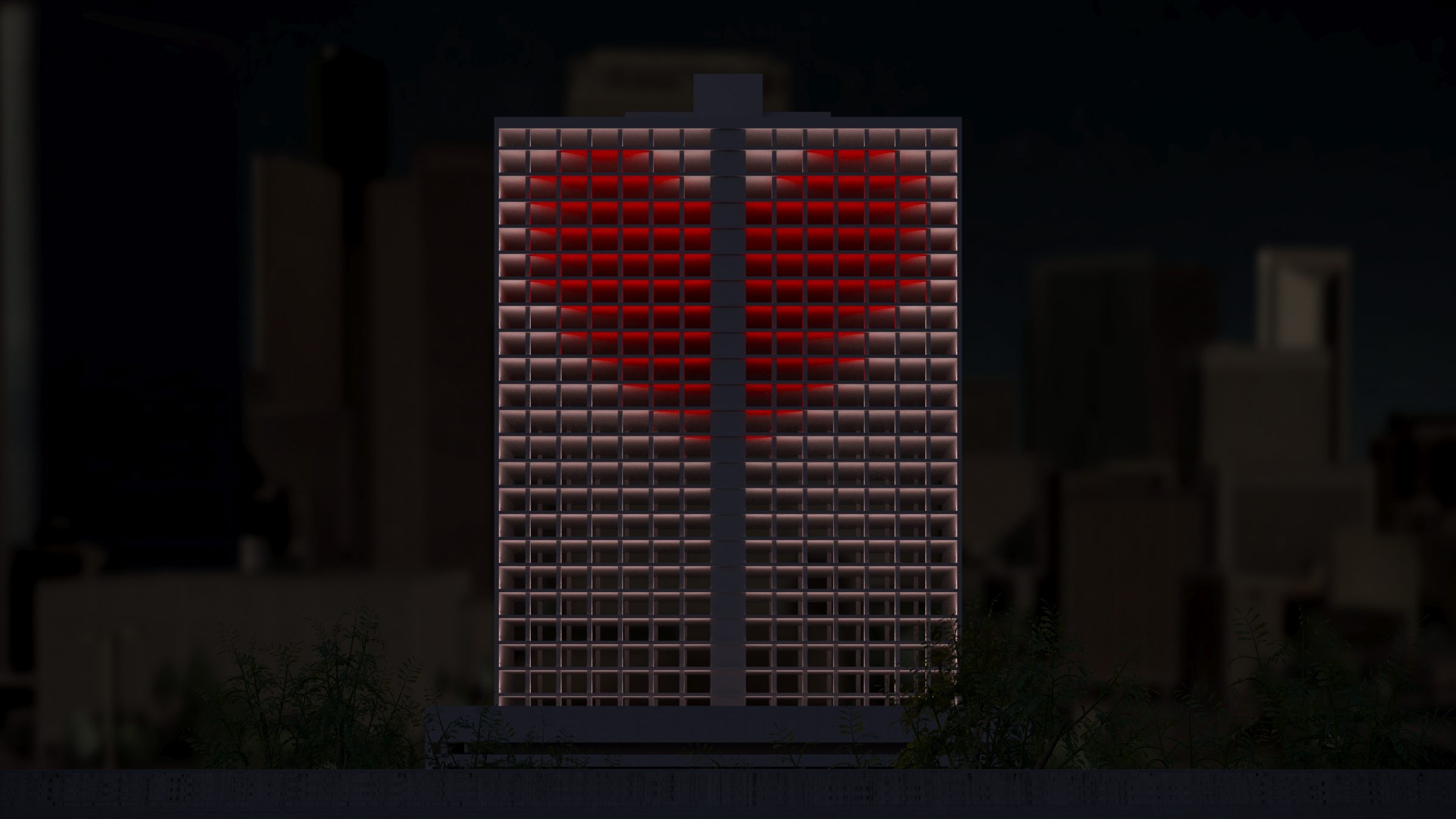 Holidays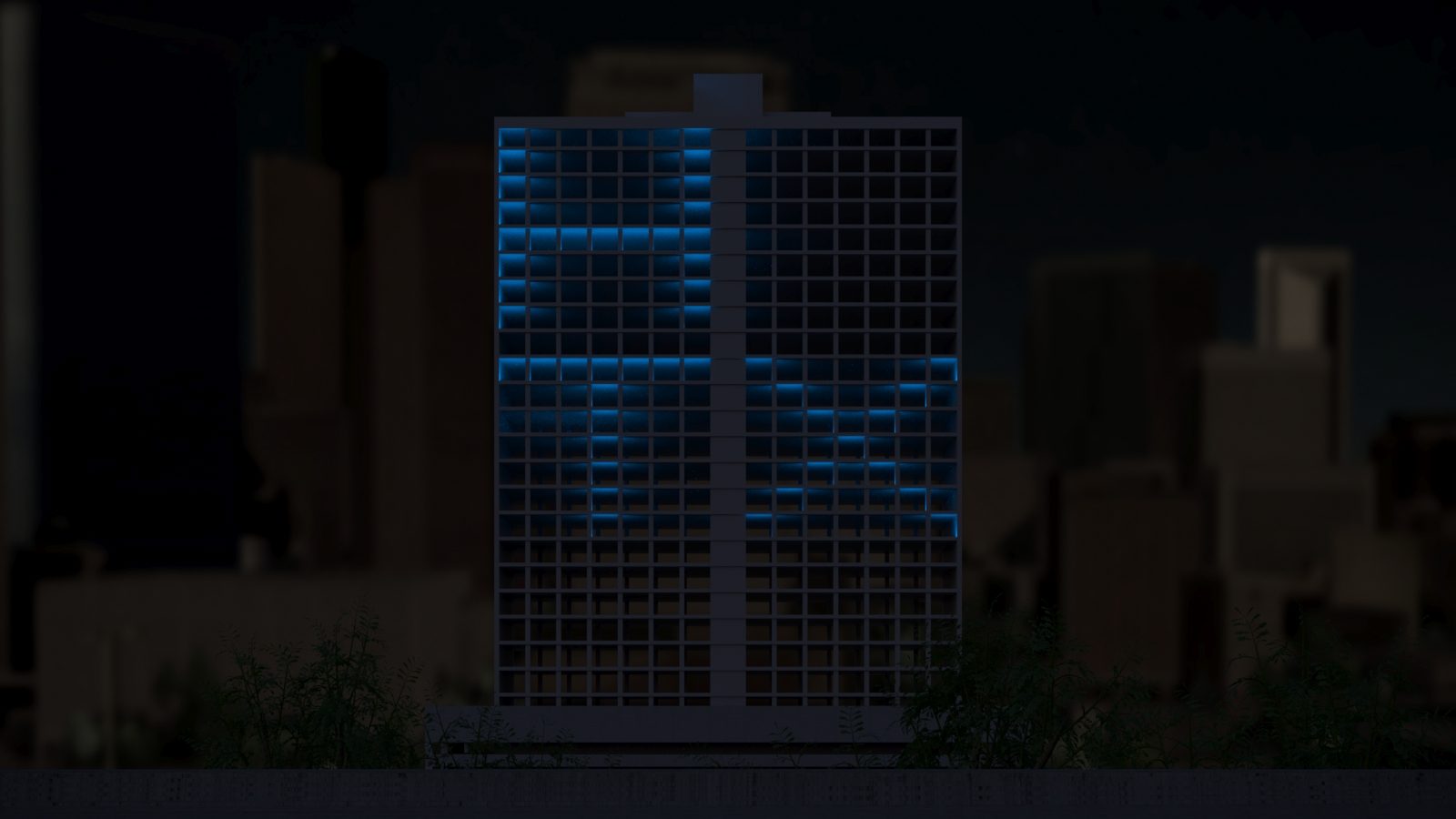 Civic Pride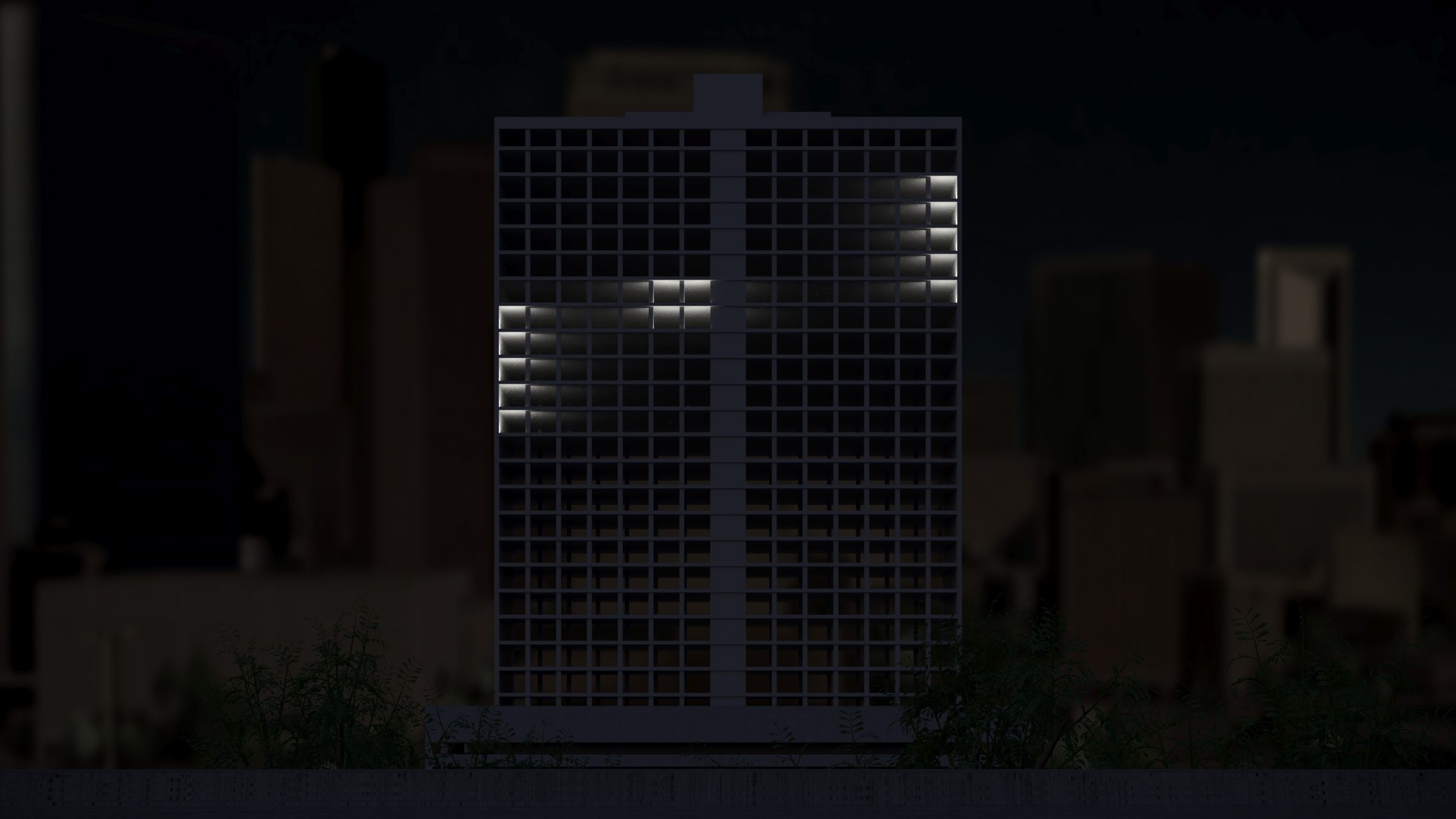 Pong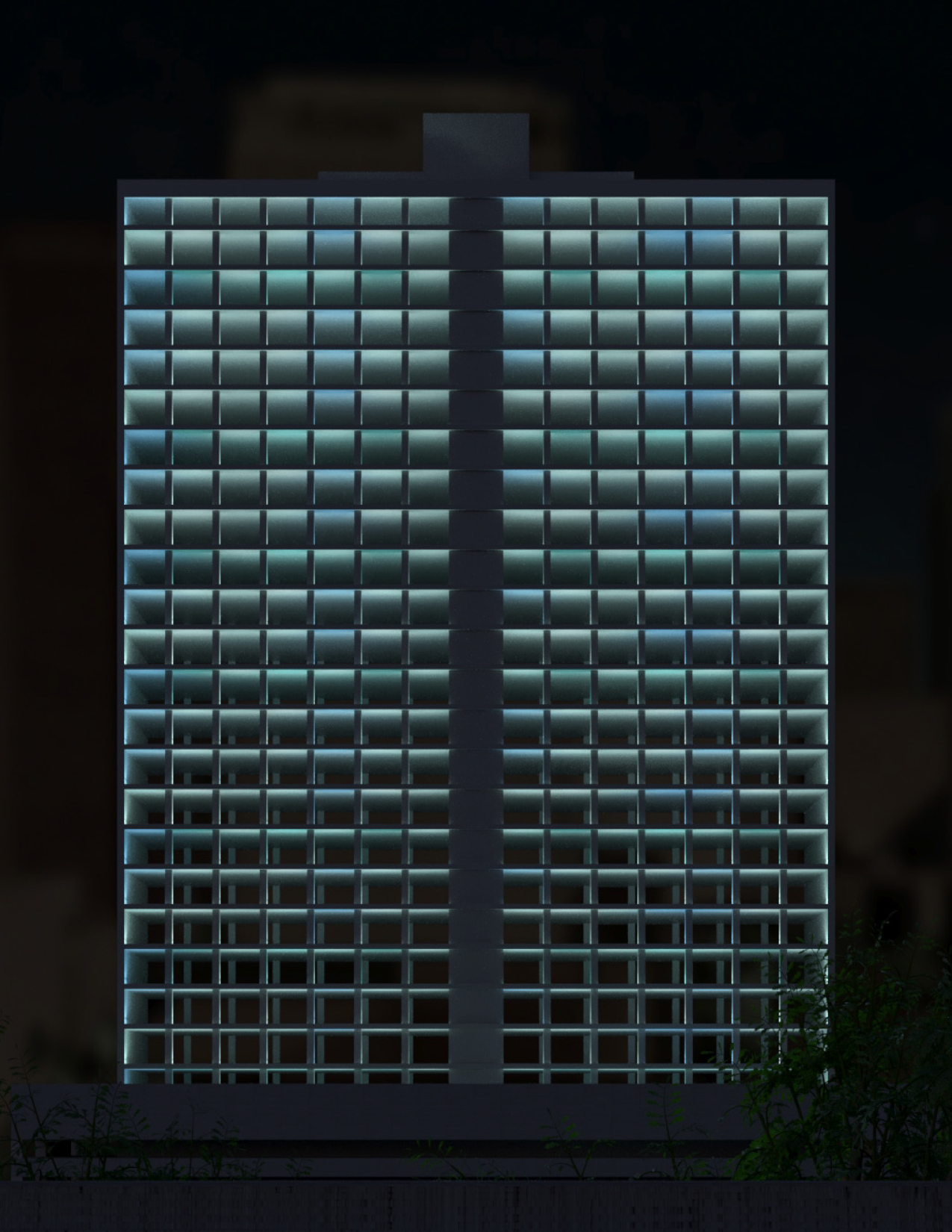 Related Projects