In 2016, Locke Solutions chose Synchro to design and construct a state-of-the-art facility to manufacture precast concrete products.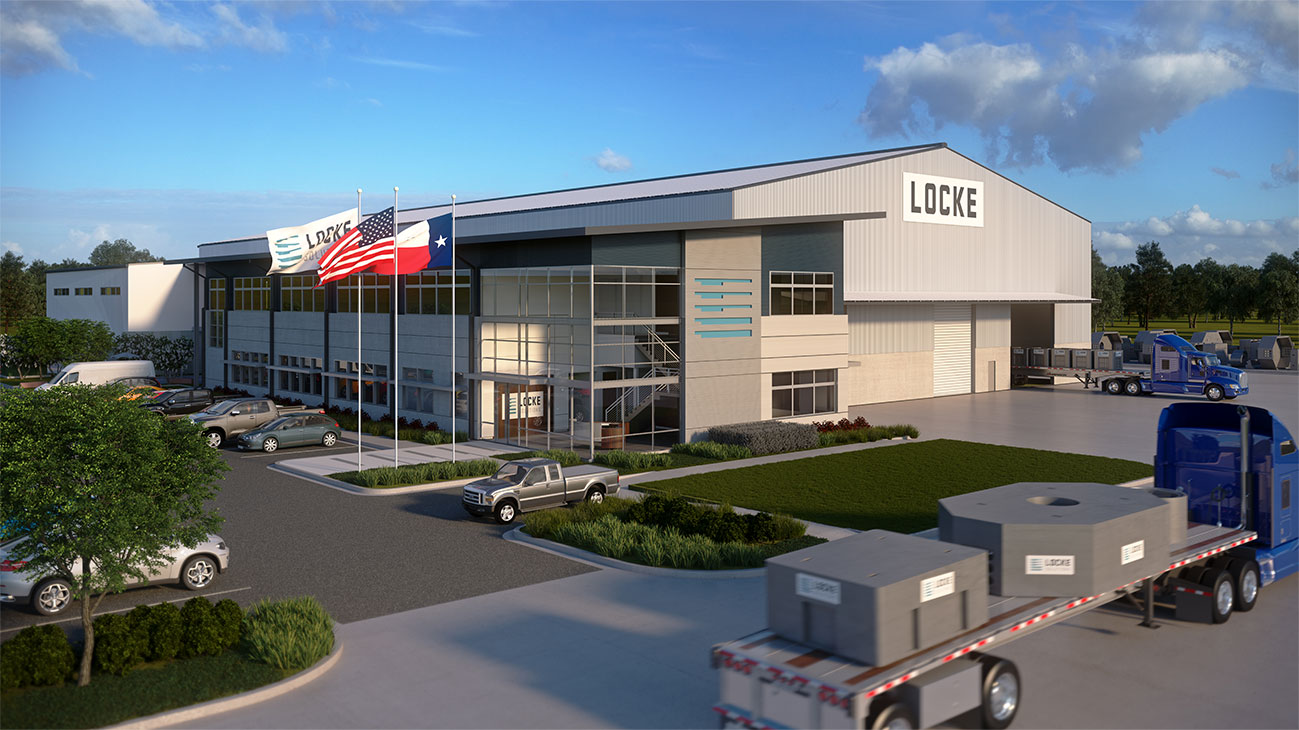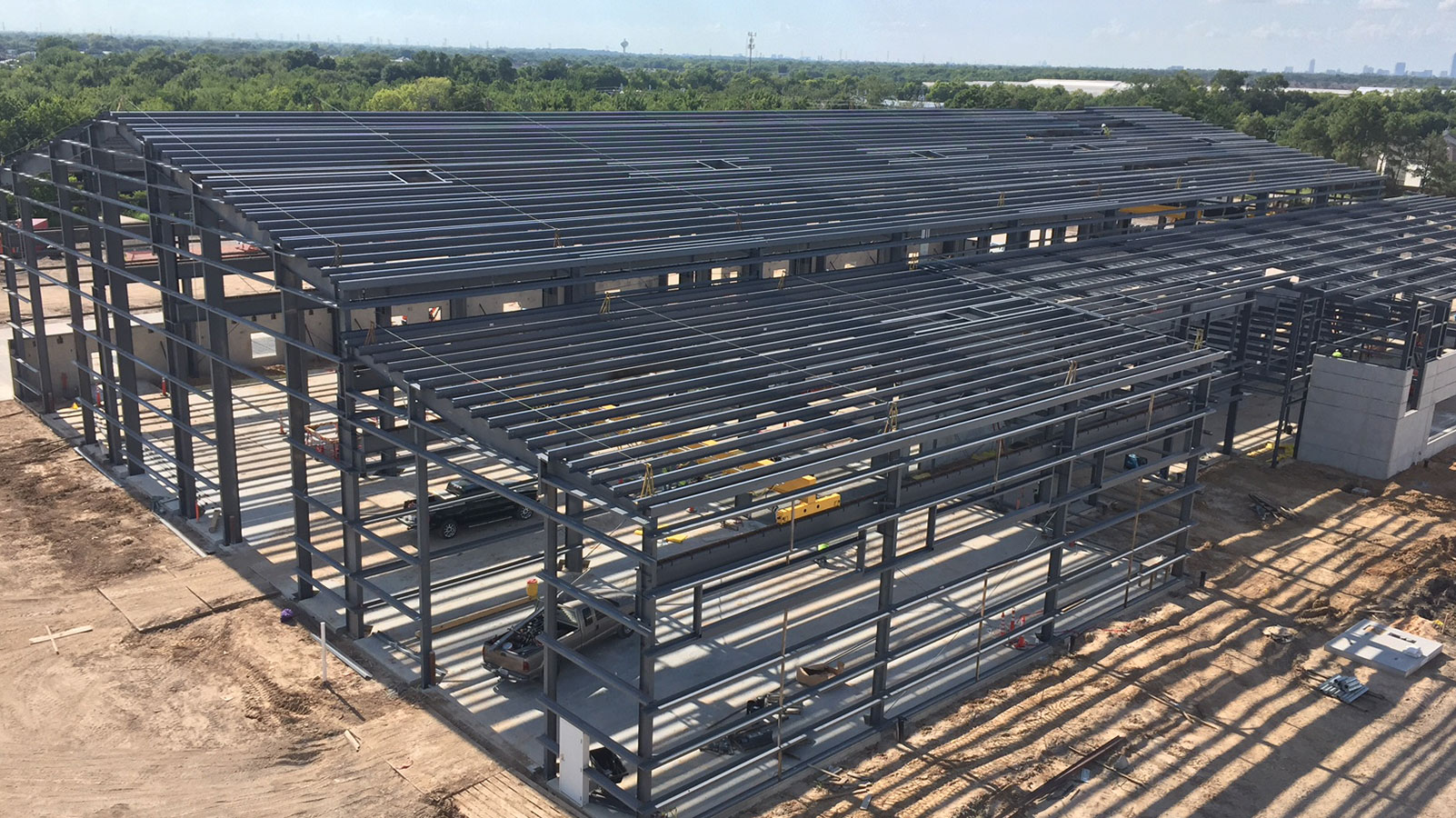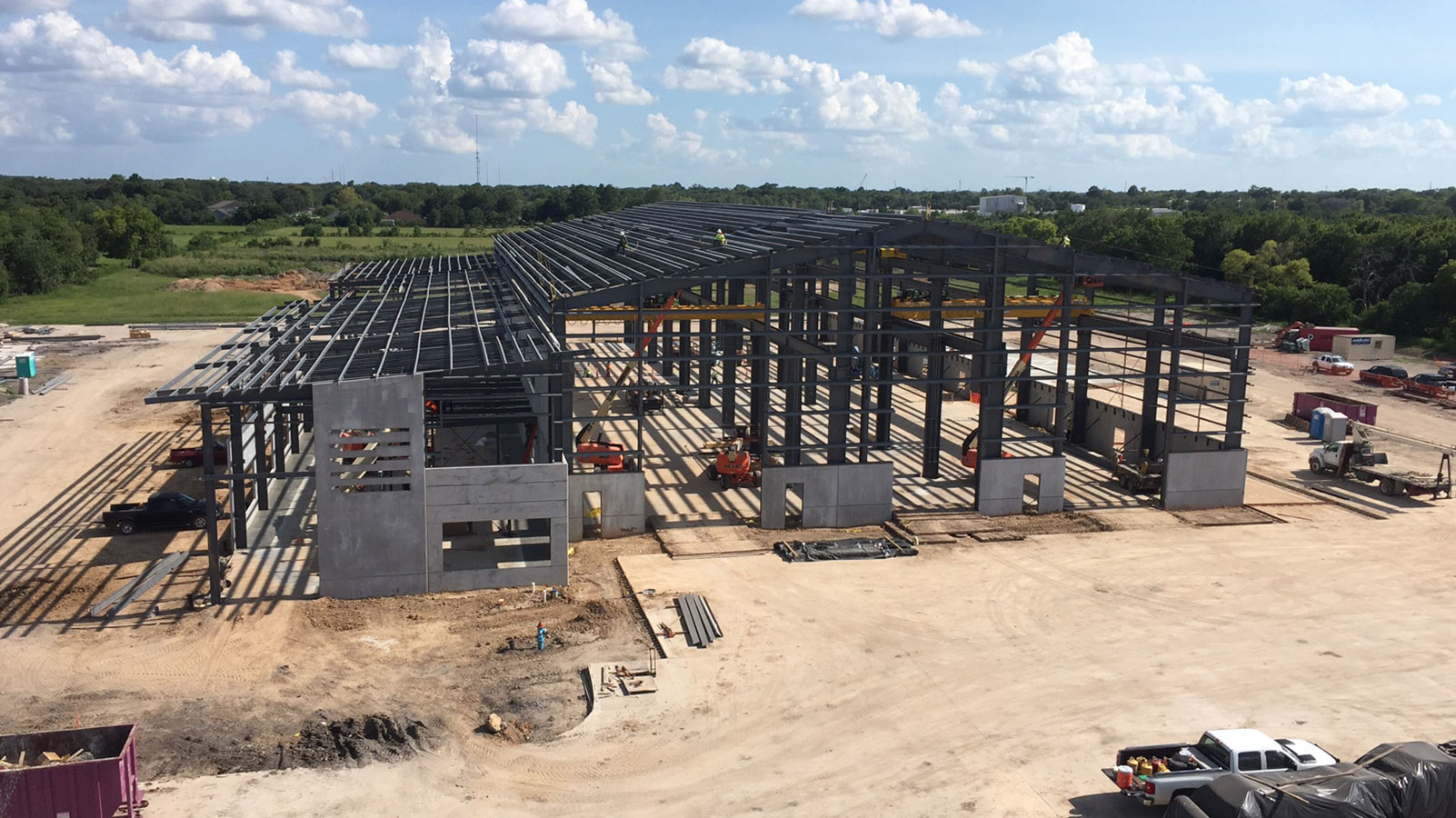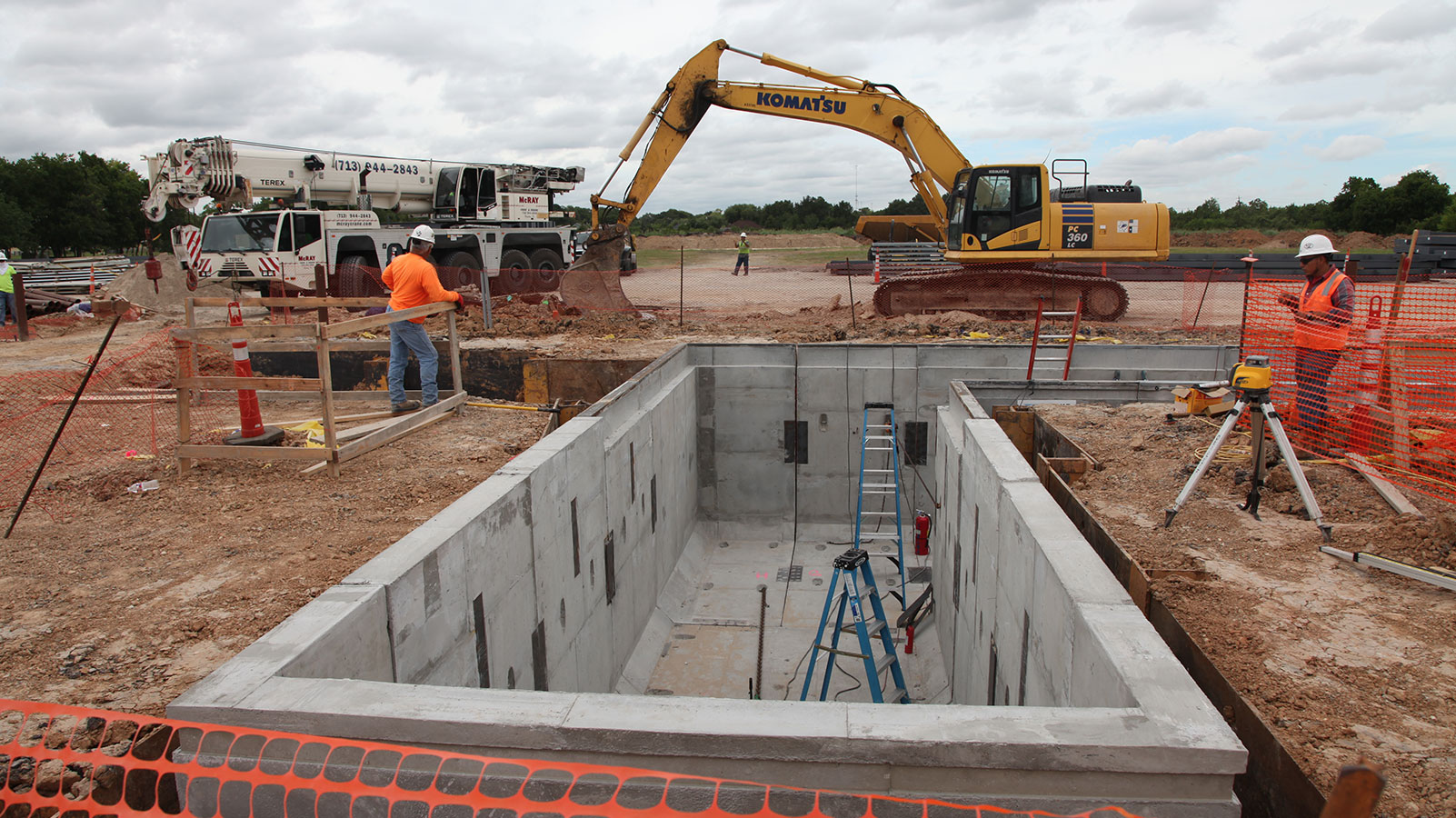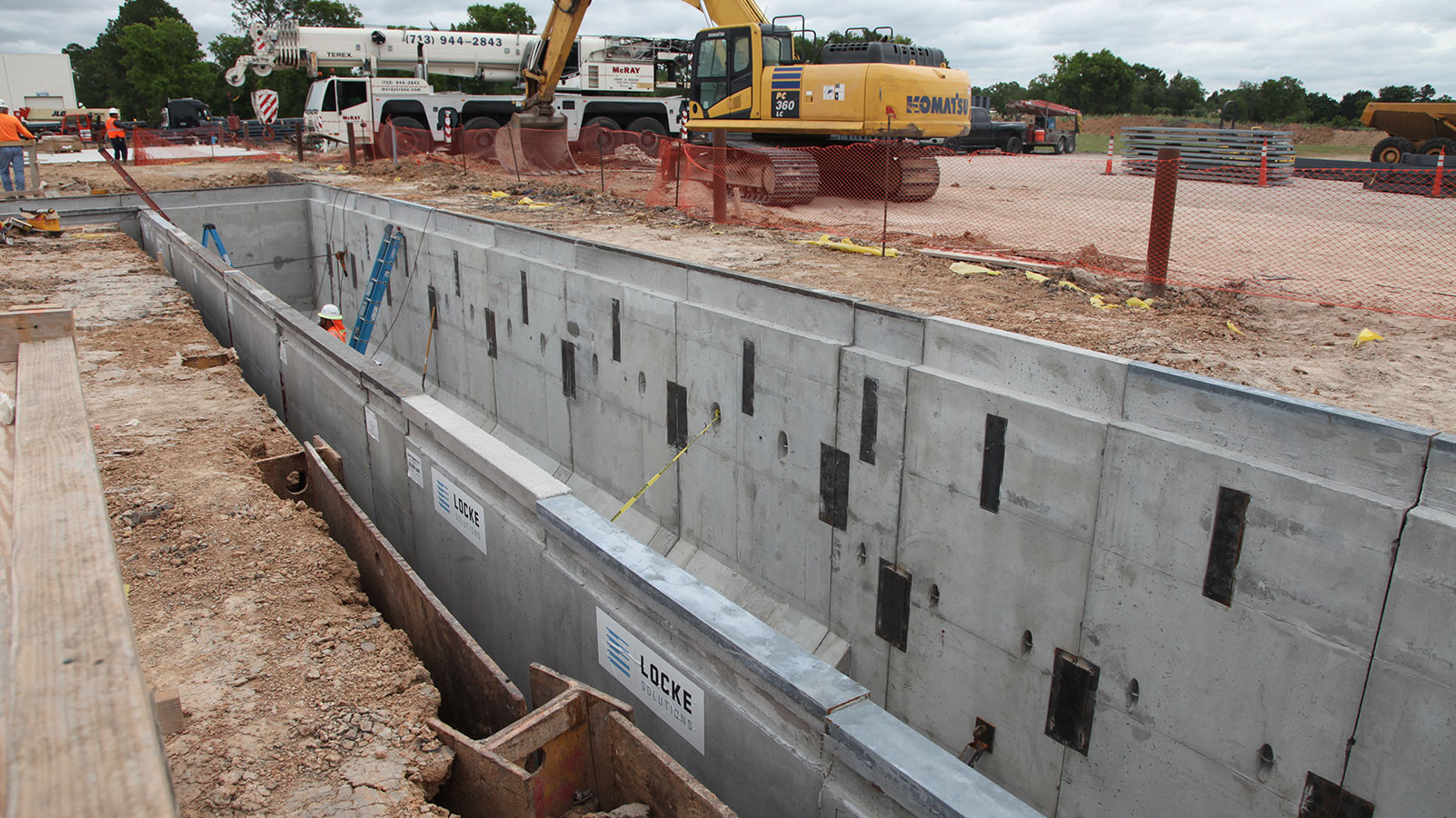 Synchro provided support to the Owner in selecting an appropriate property that would not only support his unique facility requirements, but also the logistics of trucking flow at the plant with easy access to major roadways. The quality of the property had to be commensurate with the Owner's vision for his building and business. Adequate acreage for a Phase 2 expansion was also a consideration. The property was eventually found in south Houston on Almeda Genoa road.
The manufacturing facility is a 50' eave height superstructure to accommodate overhead crane hook height requirements. Two 50 ton and one 10 ton overhead crane bays run the full length of the building. In addition, jib cranes are mounted off primary columns for localized fabrication needs. The silos and batch plant are under roof in the center bay. An underground tunnel runs along one side of the building to convey aggregate materials to the center bay batch plant.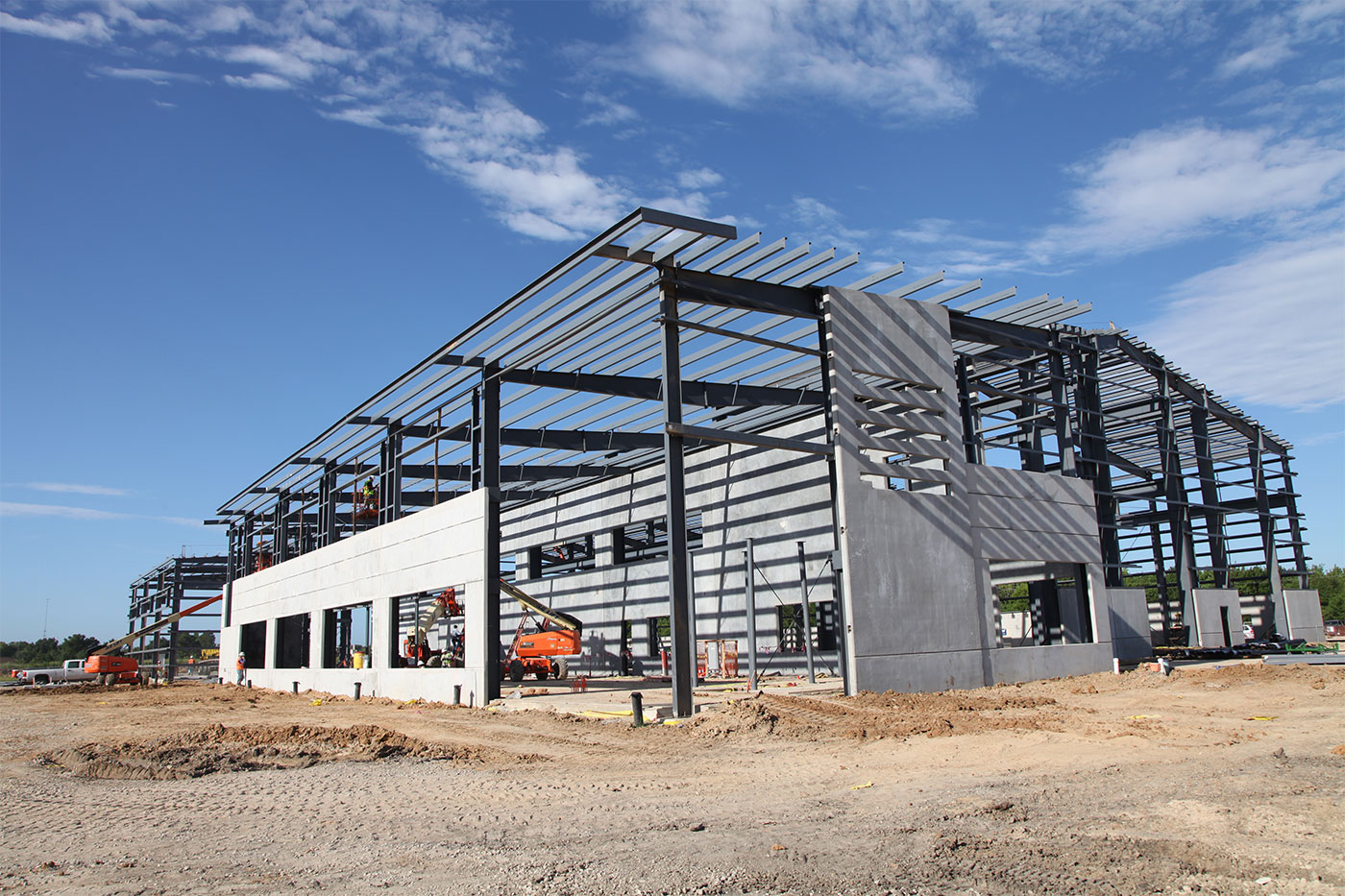 The building showcases and integrates many of the Owner's products into the facility.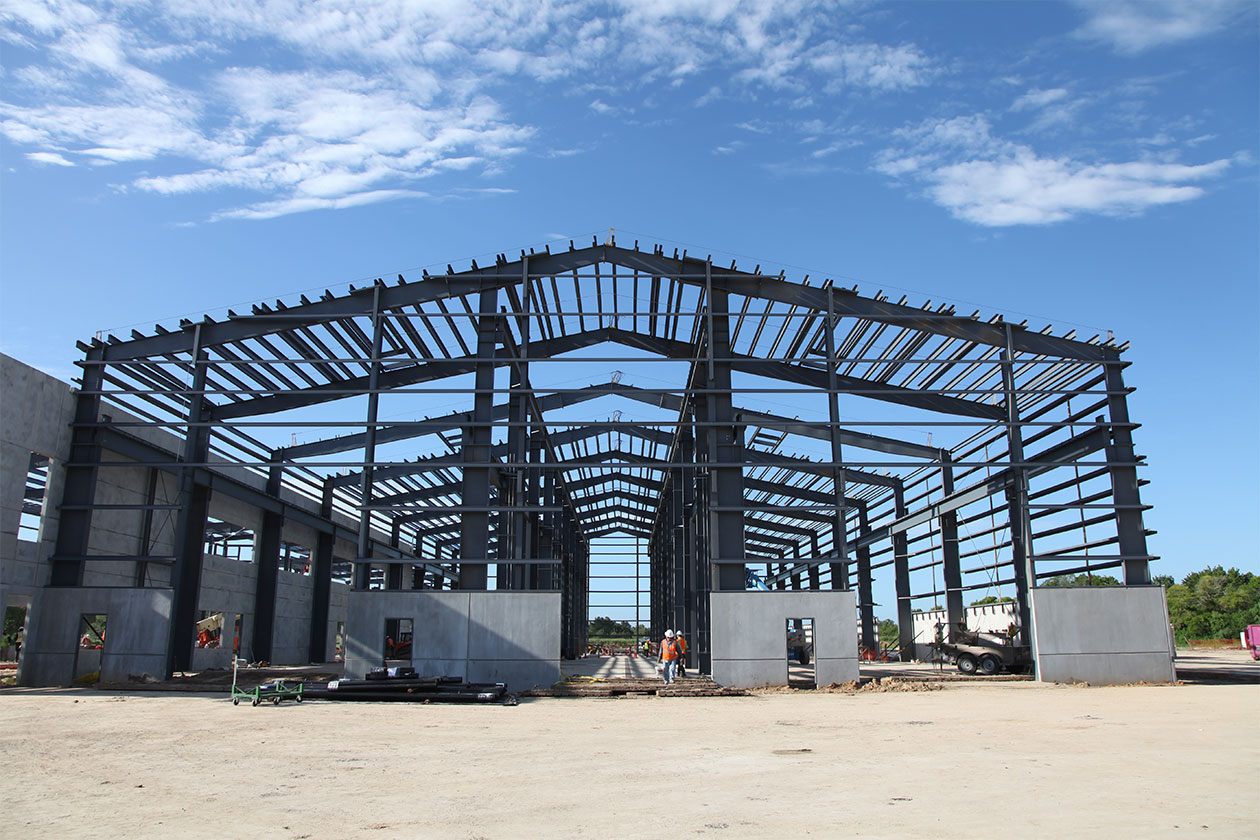 A two story office wing and employee break area provide visual access to the manufacturing floor. Architectural features are accentuated in the lobby and office wing to accentuate the Owner's brand.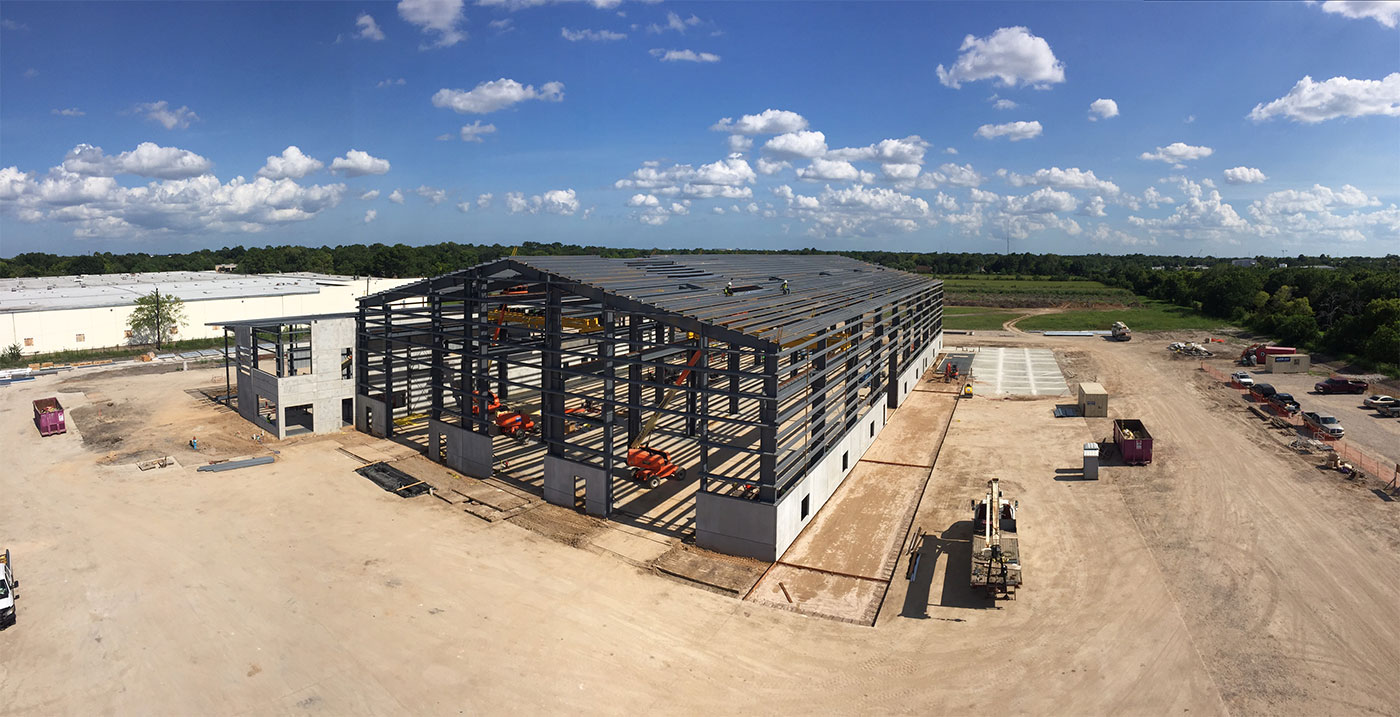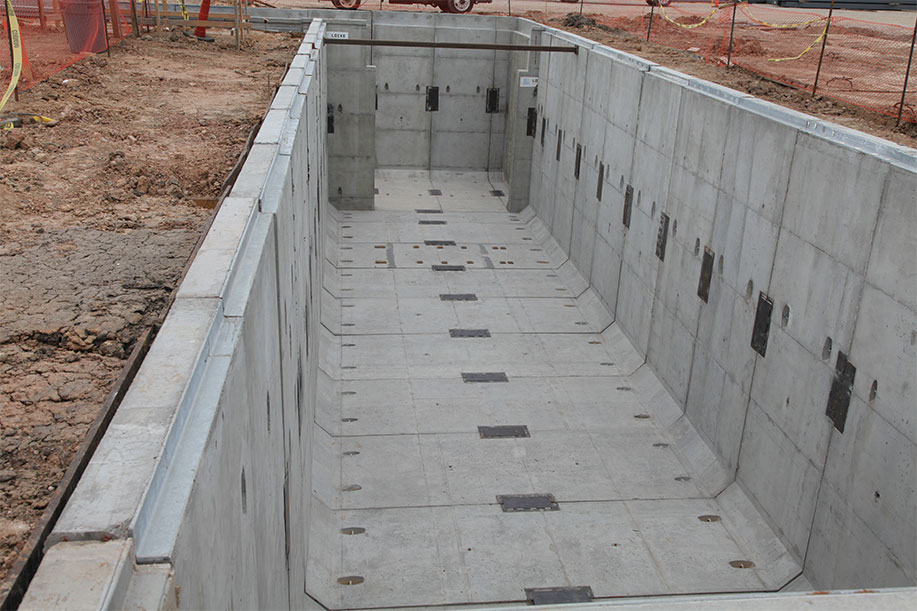 Truly unique is that the Owner was a major supplier of materials for his building. In their existing shop, Locke fabricated all of the precast underground components such as catch basins, separators, manholes and the large precast sections and covers for the aggregate conveyor tunnel. Locke also provided certain exterior wall panels, the office façade's architectural logo panel, precast stair stringers and concrete countertops. The transformer pad, the equipment screen and yard storage bins were also provided by Locke.