Projects

>
BJ Services Repositioning
A reimagining of a 2-story, 60,000sf office building as the headquarters of the newly re-formed BJ Services group.
Project Keywords
Adaptive Reuse, Architecture, Branding, Construction, Corporate, Headquarters, Office
Area (SQFT)
60,000 (70-acre site)
Services
Architecture, Construction, Design Build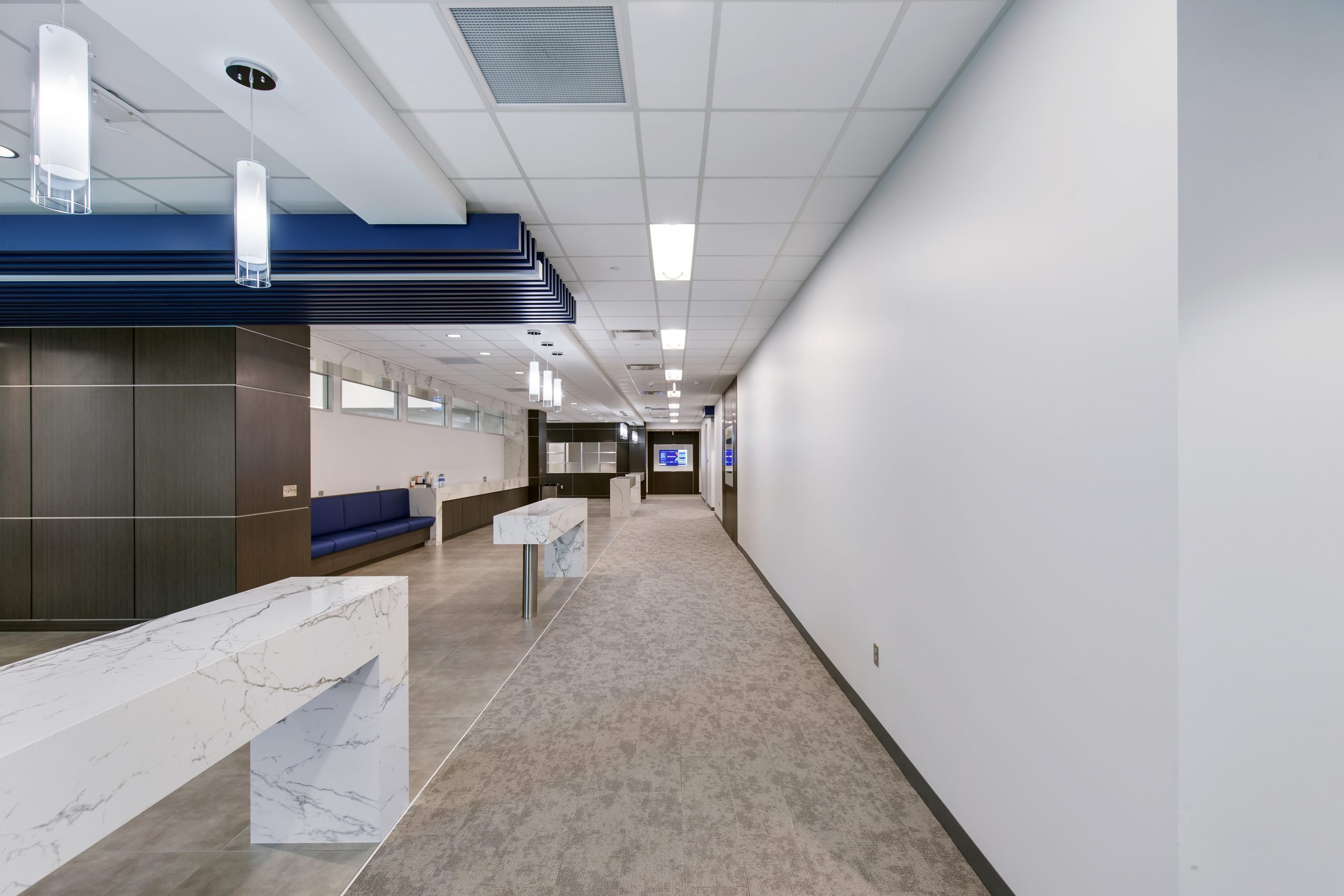 New Beginnings
After being purchased by Baker Hughes in 2009, BJ Services emerged as a standalone company again in 2017. The new BJ Services reengaged Synchro to help with a variety of repair and remediation work needed across the campus after Hurricane Harvey. Next Synchro was engaged to help reimagine and repurpose the 60,000 sf 2-story engineering building into the company's new headquarters building complete with offices and executive office, a cafeteria, locker rooms and a modern fitness center, and conferencing and training space. Synchro led the planning, architecture, interior design, commercial branding, and construction of the project.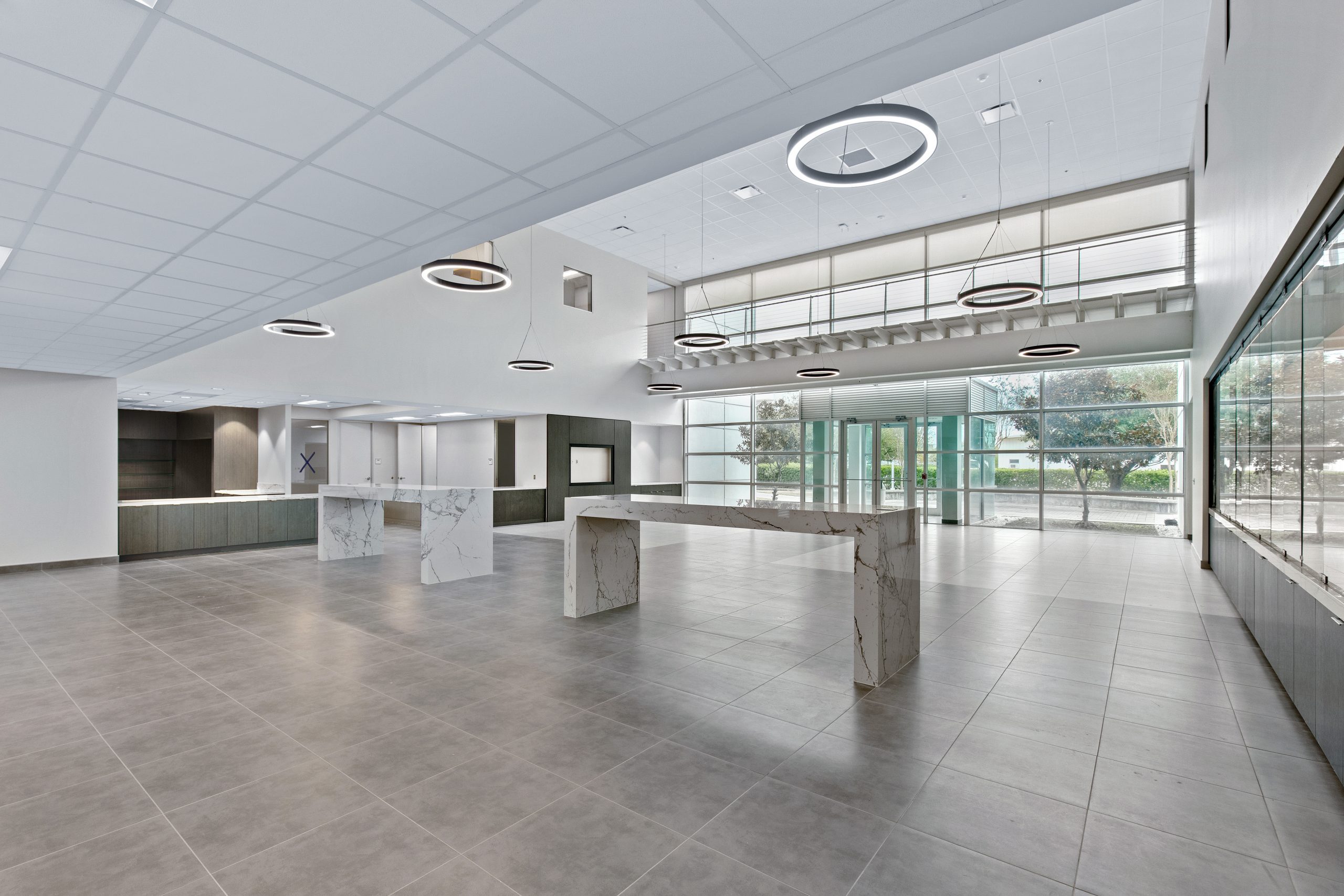 Lunch Room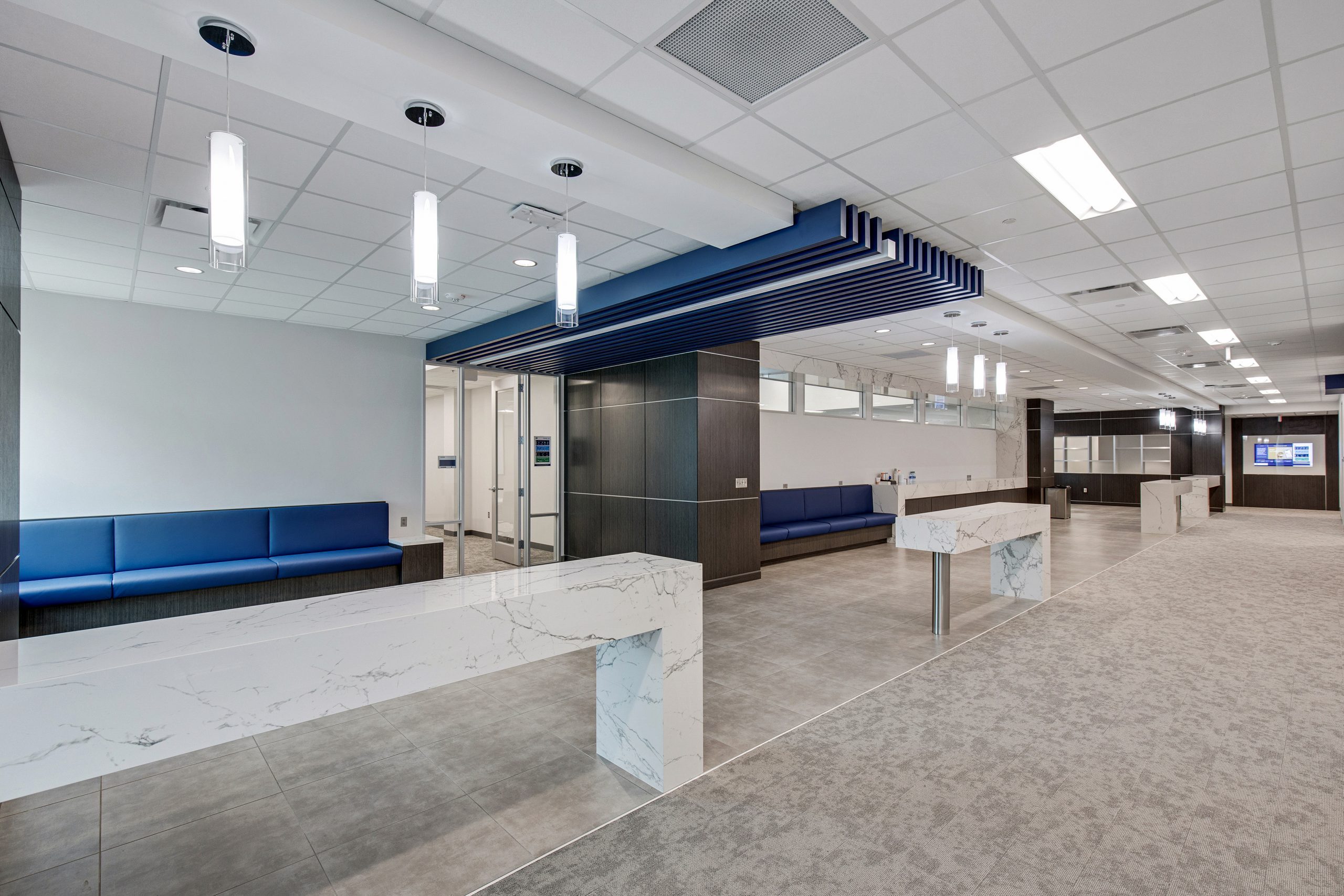 Concourse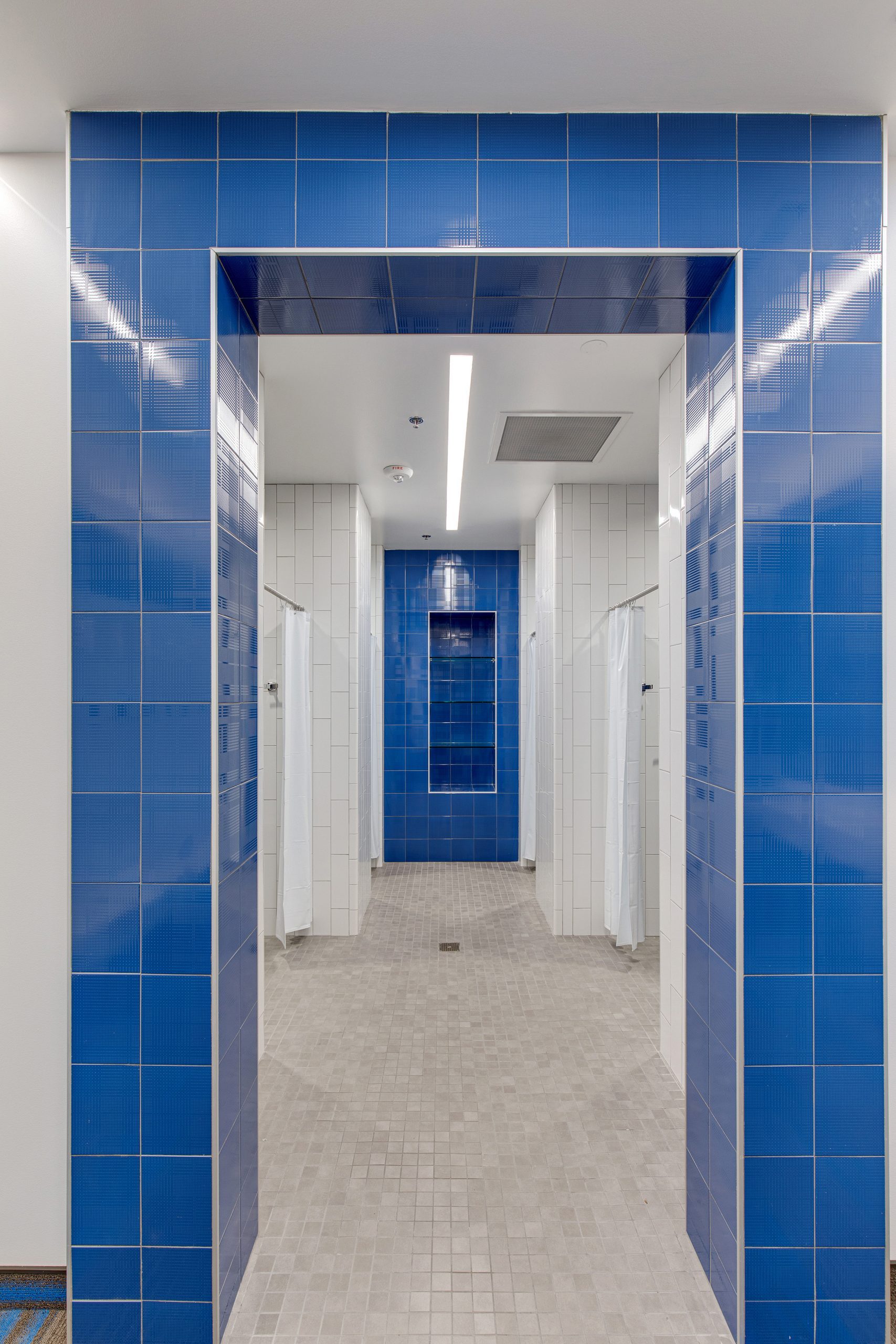 Lockers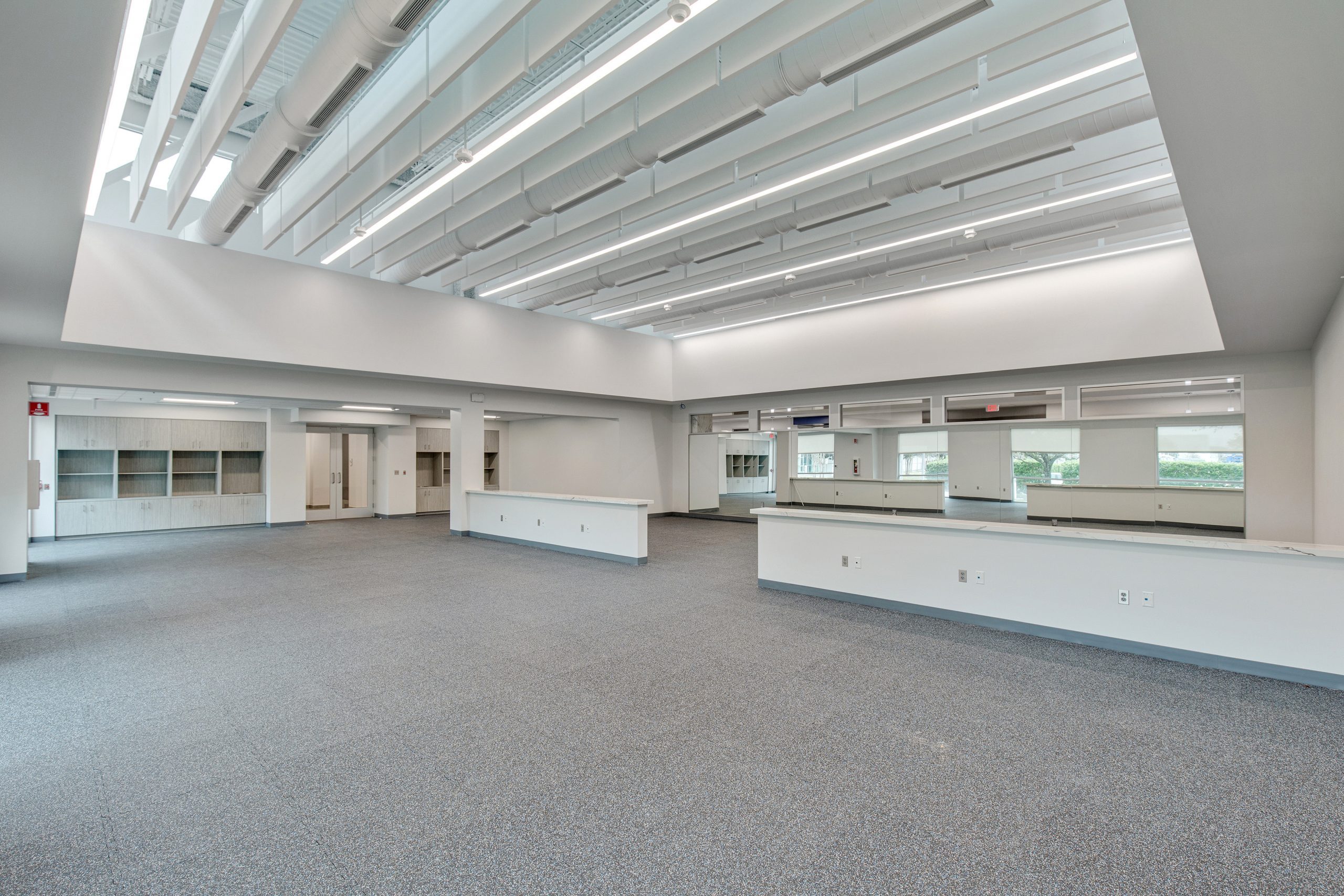 Fitness Center
Related Projects