BJ Services Tomball Campus
March 17, 2022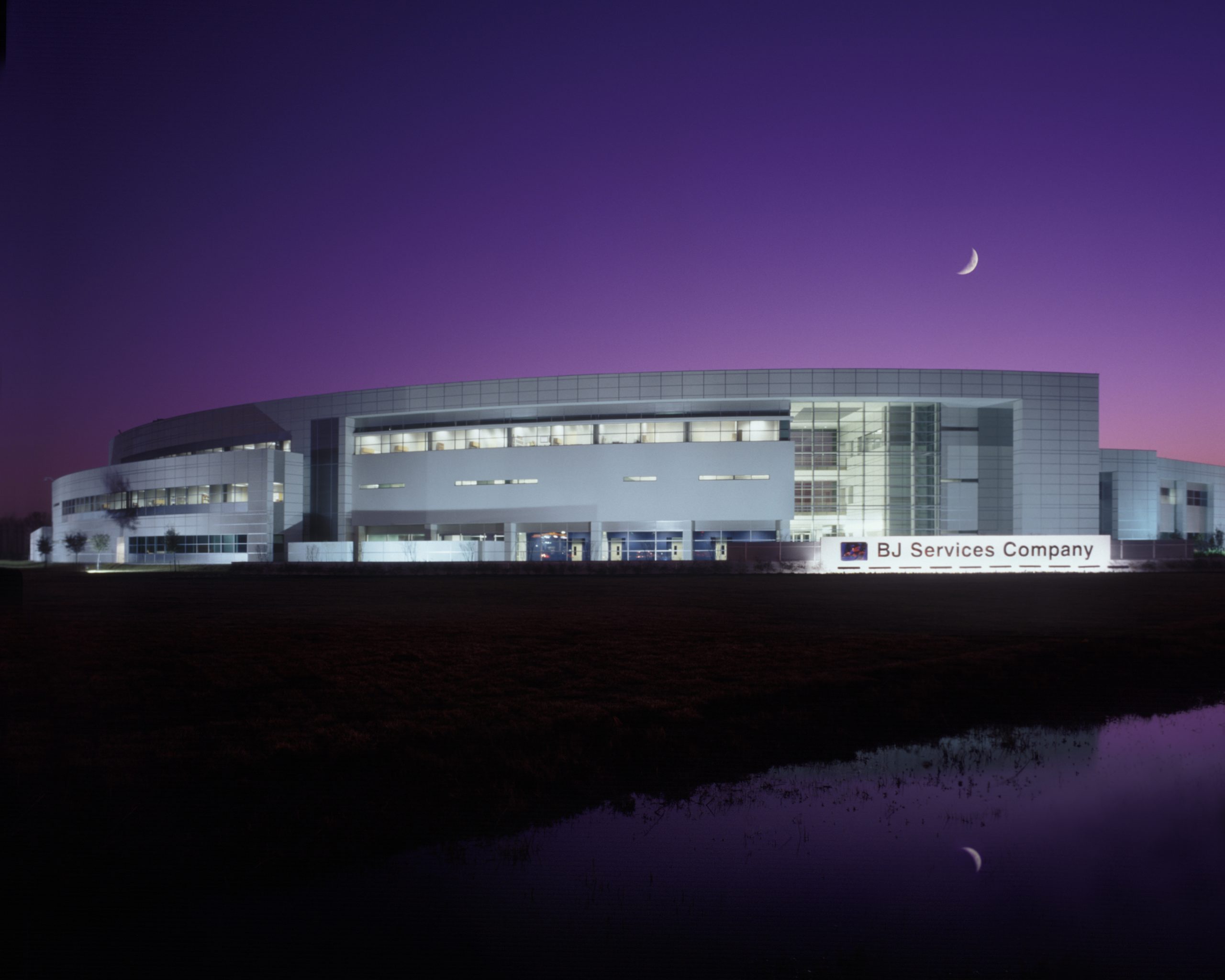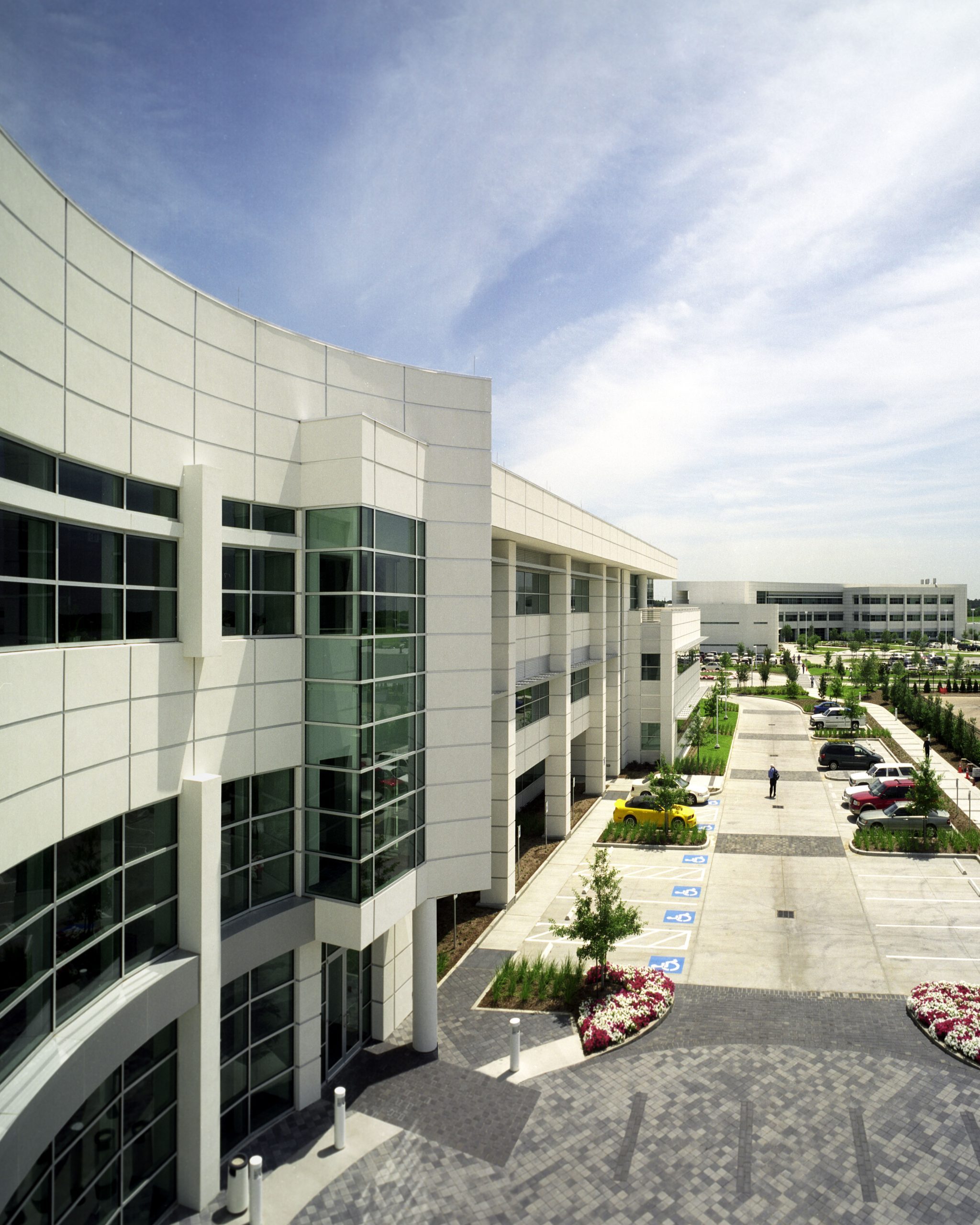 For over a decade Synchro provided a full range of master planning, design, and construction services for BJ Services in Tomball, TX. The 70-acre campus housed over 650 employees and served as the corporate headquarters for the provider of highly specialized oil field services
Project History
Initial work on the campus included the design and construction of new infrastructure and storm water detention for the 70 acre campus as well as new heavy duty concrete paving for high traffic tractor trailer use.
Next, Synchro led the planning, design, and construction of a 120,000 SF concrete tilt wall dock high logistics facility. Additional campus improvement projects that followed included a guard house, a high-pressure testing enclosure, an upgrade to the fire water tank and paint system, new fiber data routes, security, and an instrumentation manufacturing component.
The next major project that Synchro led was the design and construction of a 60,000 SF administrative and engineering building that consolidated several different departments across the organization. The next phase of work included the design and construction of a 120,000 sf administrative, research and IT center located at the corner of E Main St (2920) and Hufsmith-Kohrville Rd. The three-story building included a dramatic sweeping façade that became a gateway to the City of Tomball. The building included over 40 laboratories, a formal campus reception and visitor receiving area, a customer center with large presentation and meeting rooms, a training area with multiple classrooms and support offices for the different disciplines.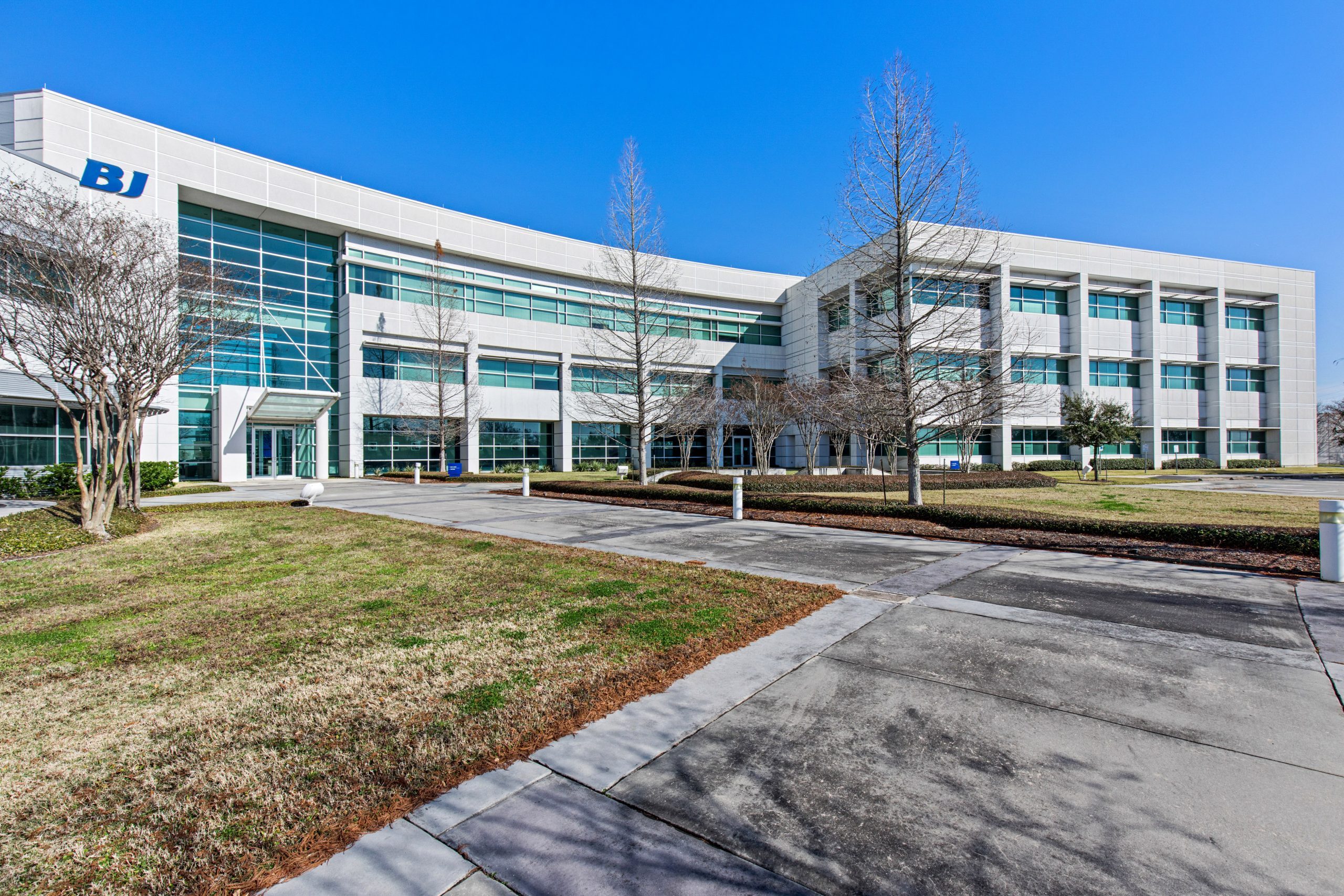 Building 1 – Laboratories & Offices
Building 1 Laboratory Space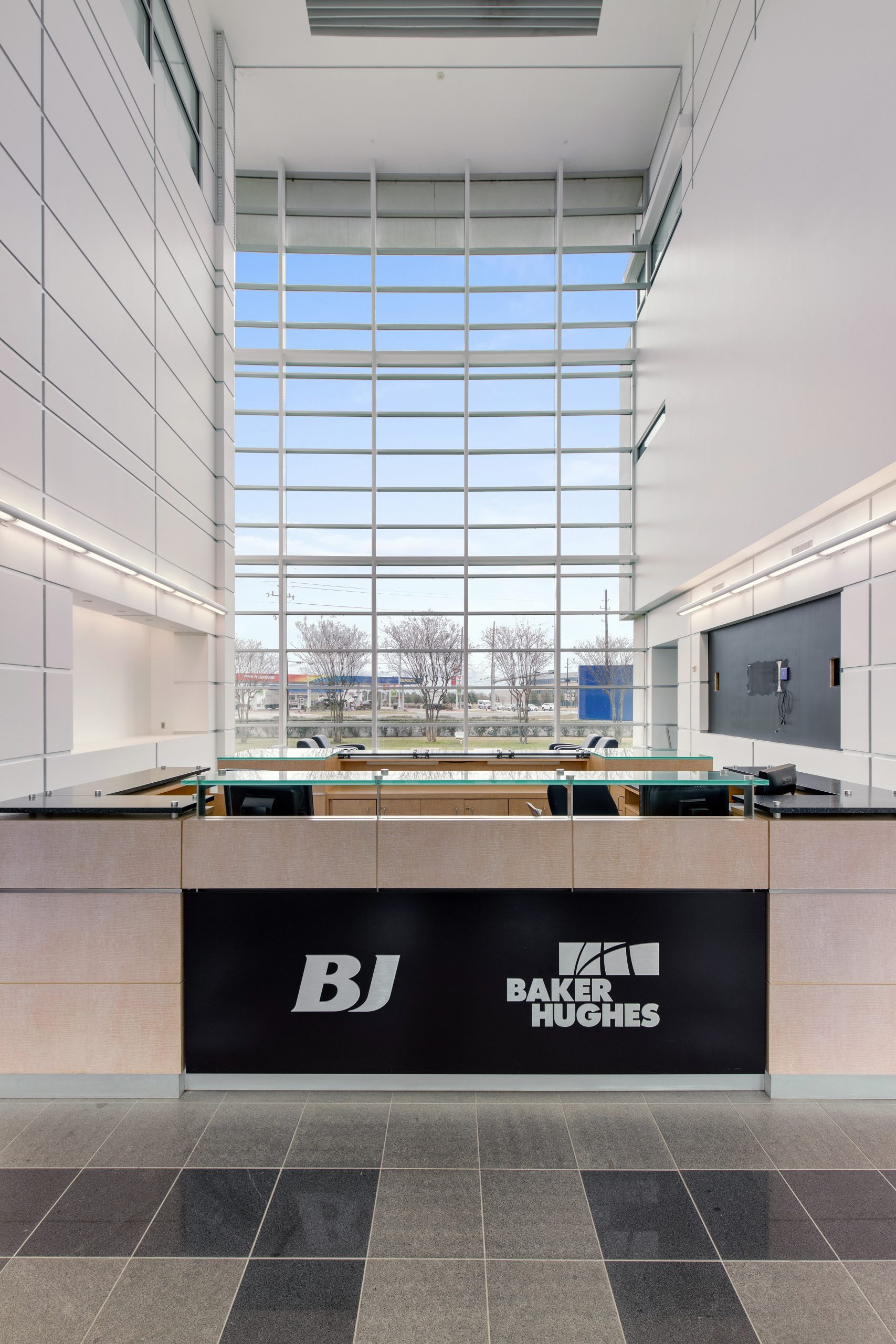 Building 1 Main Lobby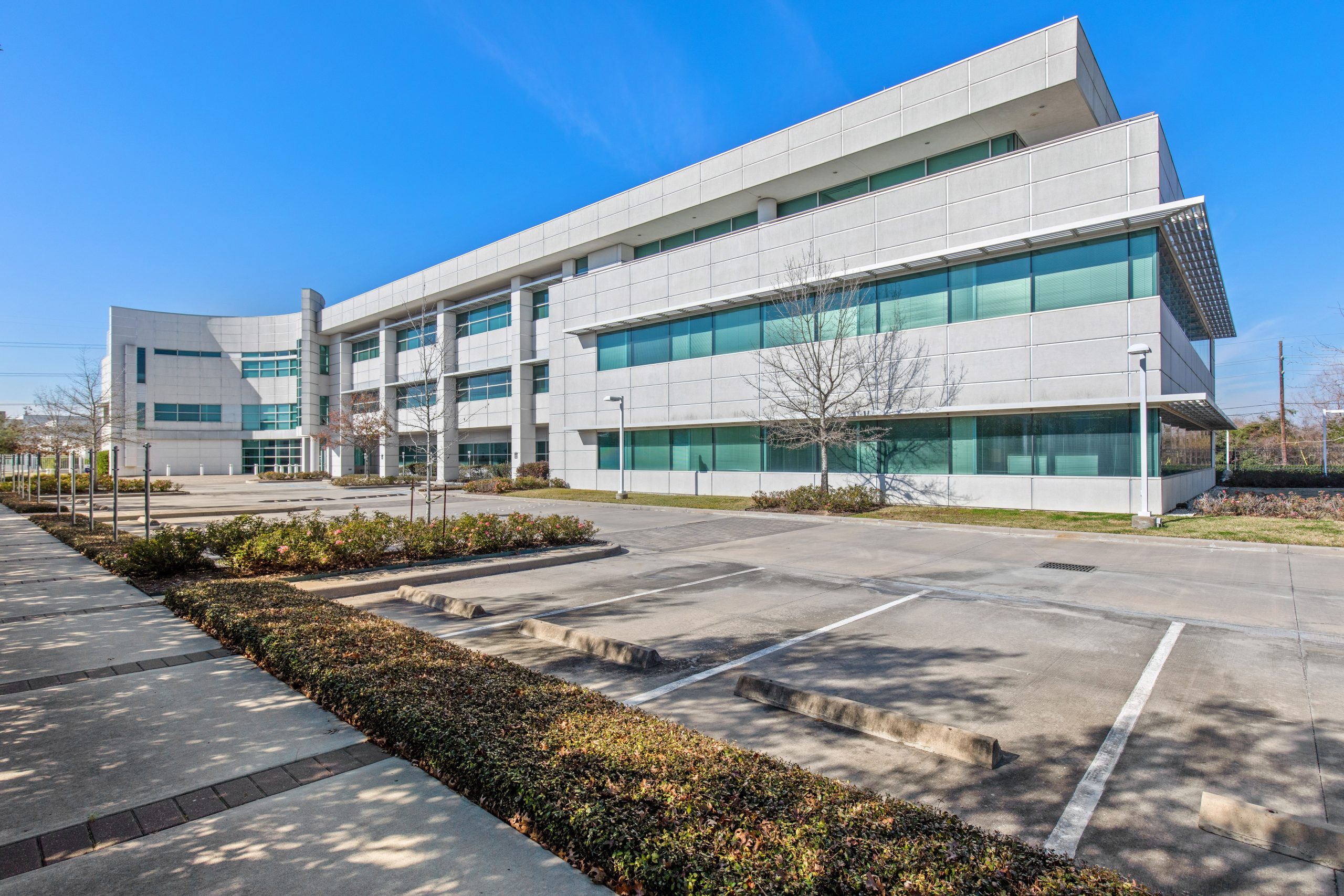 Building 2 – Offices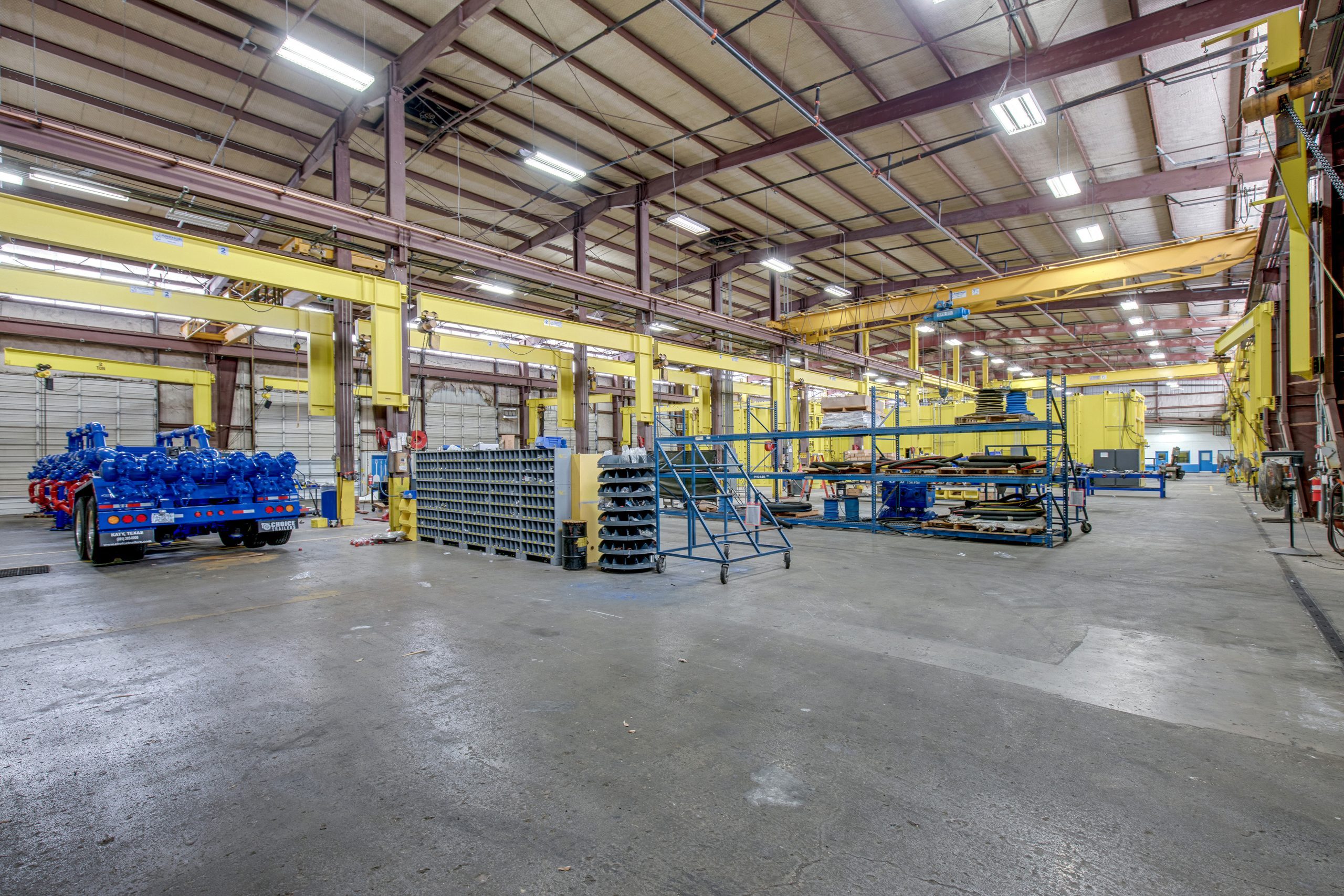 Building 6 – Warehouse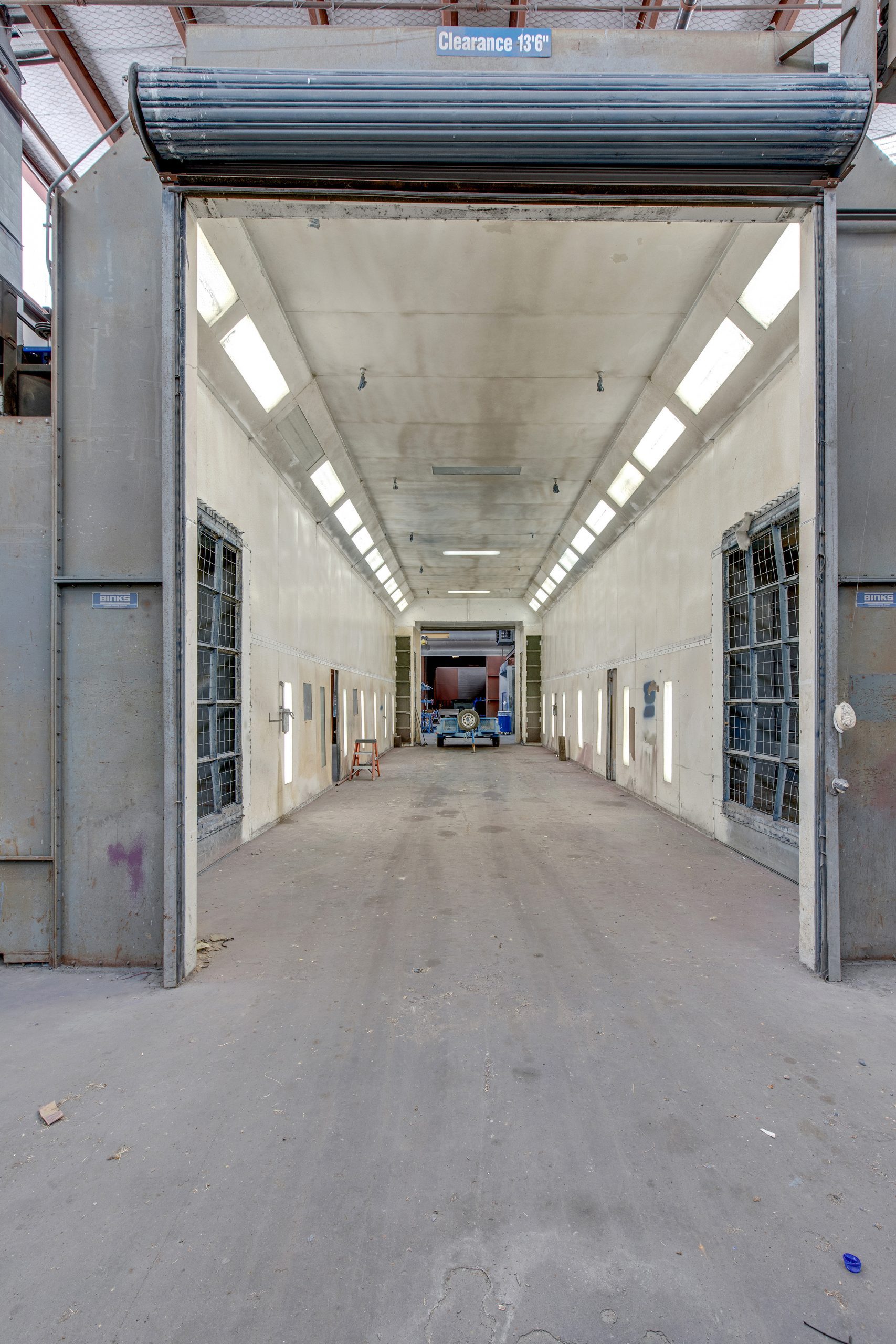 Building 9 – Paint Shed