Construction involvement in the very beginning.
Architect involvement to the very end.
High-grade renderings, developed in sync.
A demand for excellence, even down to the drywall.
Our cohesive team of experienced architects, construction managers, and cost engineers have delivered diversified projects for over five decades.
Client Testimonials
It was the early 1990 's when BJ Services Company first chose Synchro Building Corporation for a facilities upgrade and the new construction of a Administration / Engineering office building. It was one of our best decisions as a globally expanding Oil and Gas Services Company."
Read more
Synchro has been critical in providing multiple, complex Class A facilities at BJS Global Research, Engineering, Manufacturing and Logistical Support Center near Houston, Texas. Subsequently, our relationship has span over twenty (20) years, and BJ Services Company has come to depend on Synchro for a variety of complex architectural design build projects and their upgrade and new construction expertise. We have found Synchro Building Corporation to be responsive, extremely technically competent, creative, flexible, and honest in all business dealings. They are a first class business partner that BJ Services Company can depend on.
Over the years Stewart & Stevenson Services, Inc. used various contractors to build new facilities or add additions to existing locations. Synchro Building approached me in the mid nineteen eighties to solicit the design and construction of a new facility."
Read more
Based on their professional presentation and favorable pricing I gave them a contract. They delivered the building on time and within budget. They also treated us fairly on building change orders, which frequently occur and can potentially create conflicts. That first contract was the beginning of a long-term relationship between Stewart & Stevenson and Synchro. They have completed hundreds of thousands of square feet of manufacturing, testing and warehousing facilities for our company over many years. They have provided design, construction and construction management for our growing company and we always ended up with a quality product. Synchro practically became our inhouse construction team as they developed a thorough understanding of our company's somewhat unique facility needs.
In 1997 the BJ Services Tomball Facility had outgrown its capacity and had several trailer offices to house all of the personnel. Several architectural firms were interviewed to expand the facility. "
Read more
Synchro's design-build structure fit the rapidly changing requirements for BJ Services perfectly. Having the ability to design and build simultaneously allowed for faster completion and to design around the ever changing needs of facility.
A new Distribution Center and Engineering building were the first projects. Both of these structures were approved because of the need for them however the positive change in personnel culture was an unexpected accomplishment. The BJ employees were proud of their new offices and they started taking pride in working at the facility. The improvement in employee morale was the catalyst to continue to grow and expand the facility. A master plan for a Technology Campus was designed which created the Technology and Employee Development Center (TEDC), Administration building as well as improvements to Manufacturing and Distribution Center.
Synchro acted as a partner of BJ Services. From 1998-2006, with Synchro's design and construction assistance, BJ invested over $50MM in capital improvements to the Tomball Facility now known as the Technology and Operations Support Center. Synchro's Team is always ready for a new challenge and BJ could rely in them to provide their best effort and attention to the Company's needs.
Quality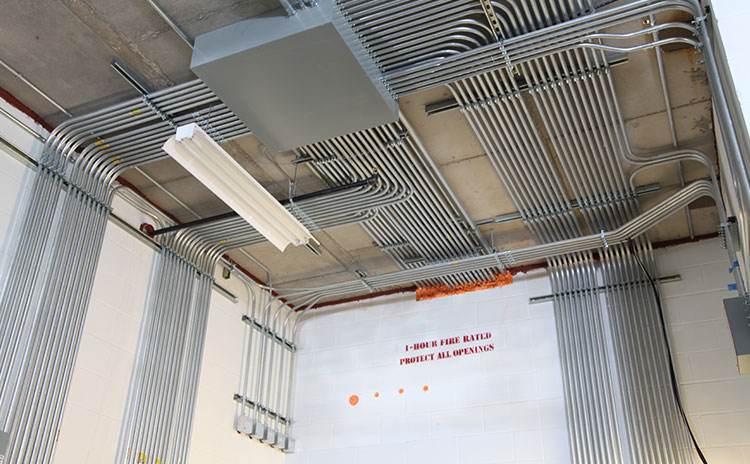 We will never compromise on quality and have a track record to prove it.
Safety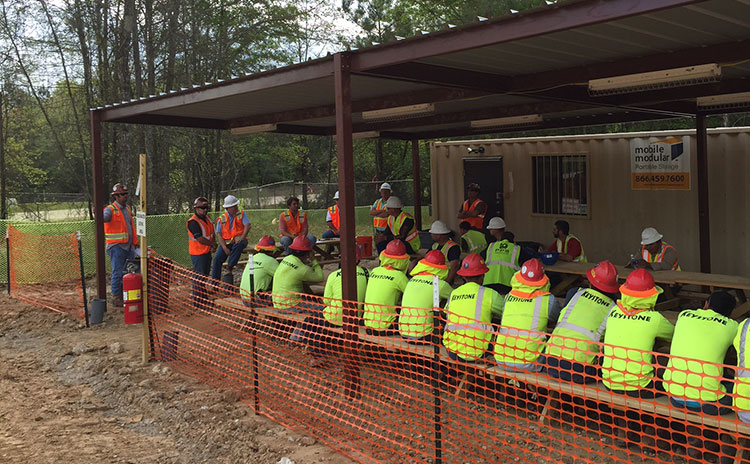 Safety is not merely mandatory, it is our company's culture.
Solutions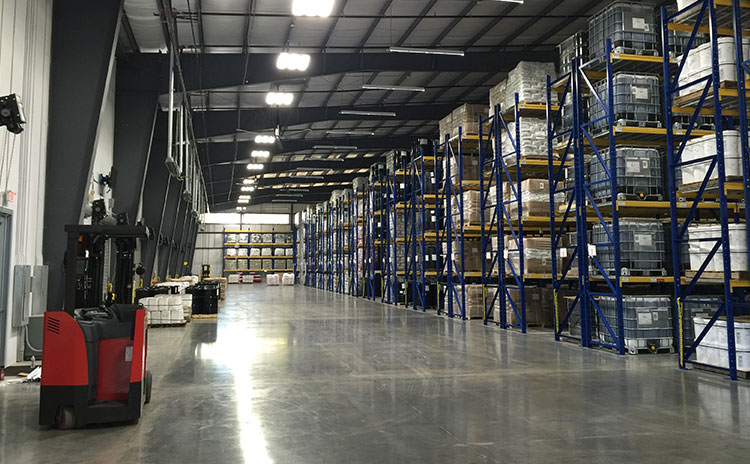 With an entire team acting with one mind, solutions present themselves.
We offer a progressive approach by alignment of all disciplines to build an Integrated Project Delivery method.
Personalized
Behind every new construction project, there is a person involved through to the end. Our cohesive team of experienced architects, construction managers, and cost engineers have delivered diversified projects for over five decades.
Competitive
Due to efficiencies that are built into our design/build capabilities, we're incredibly competitive on price, saving the owner's costs in the end. We do so with the utmost professionalism, ensuring quality craftsmanship, safety and efficiency.
Committed
We are committed to being the best in the design/build field for manufacturing, distribution, industrial and office facilities. Our reputation for quality and performance along with our financial, insurance and personnel credentials are commensurate with that commitment.
Transparent
Since the entire project is under a single contract, you know where to turn with questions and change orders. Design, budget and construction schedules are all open book and completely transparent.
"Synchronicity"
Finding meaningful connections.
Our name is derived from Synchronicity, originally coined by famed philosopher Carl Jung. One of his more famous stories is that of a golden beetle... Read more →
Carl Jung, the Swiss analytical psychologist, introduced the term "Synchronicity" in the 1920's. His most famous case of synchronicity in psychotherapy was with the woman patient who recited a dream she had had in which she was given a costly piece of jewelry, a golden scarab (beetle). While she was relating the dream Jung heard something tapping at the window from outside. Jung opened the window and in flew a scarbaeid beetle which he caught in his hand, its gold-green color resembling that of the golden scarab in the woman's dream. He handed the beetle to his patient and said, "Here is your scarab."
Synchronicity makes dreams become reality.