In 2014, Synchro assisted with property selection and recommended a property in Conroe, Texas, to Newpark Drilling Fluids to locate an automated manufacturing, QC laboratory and logistical center. LEAN technology was applied throughout.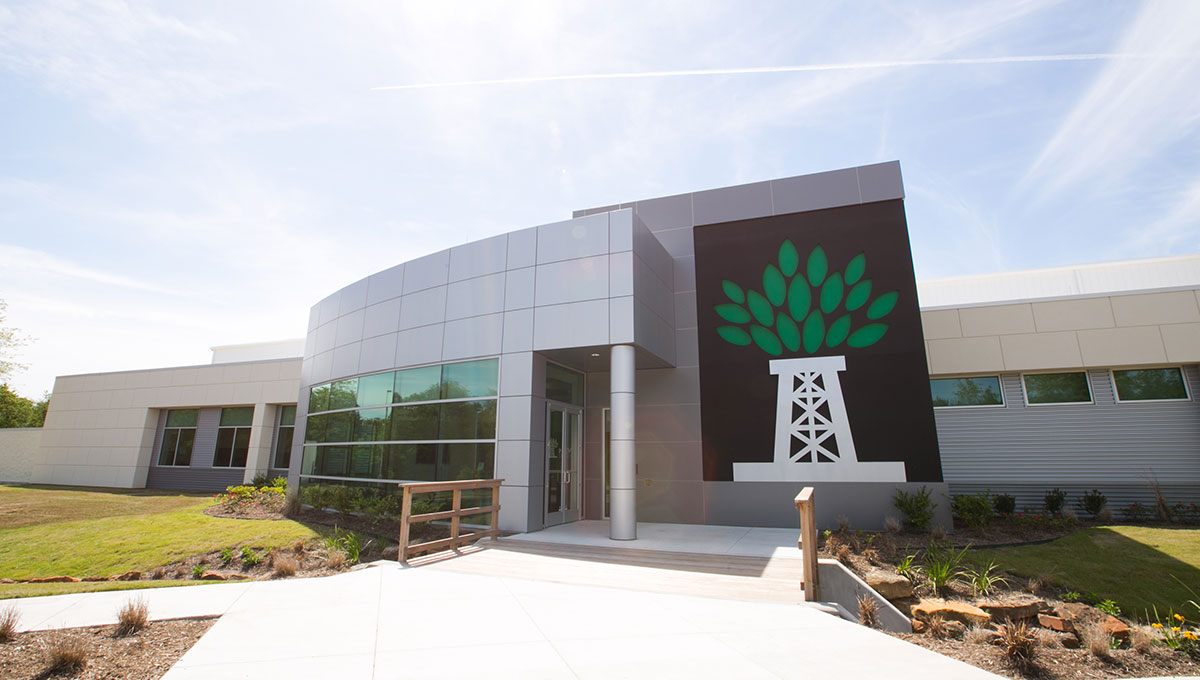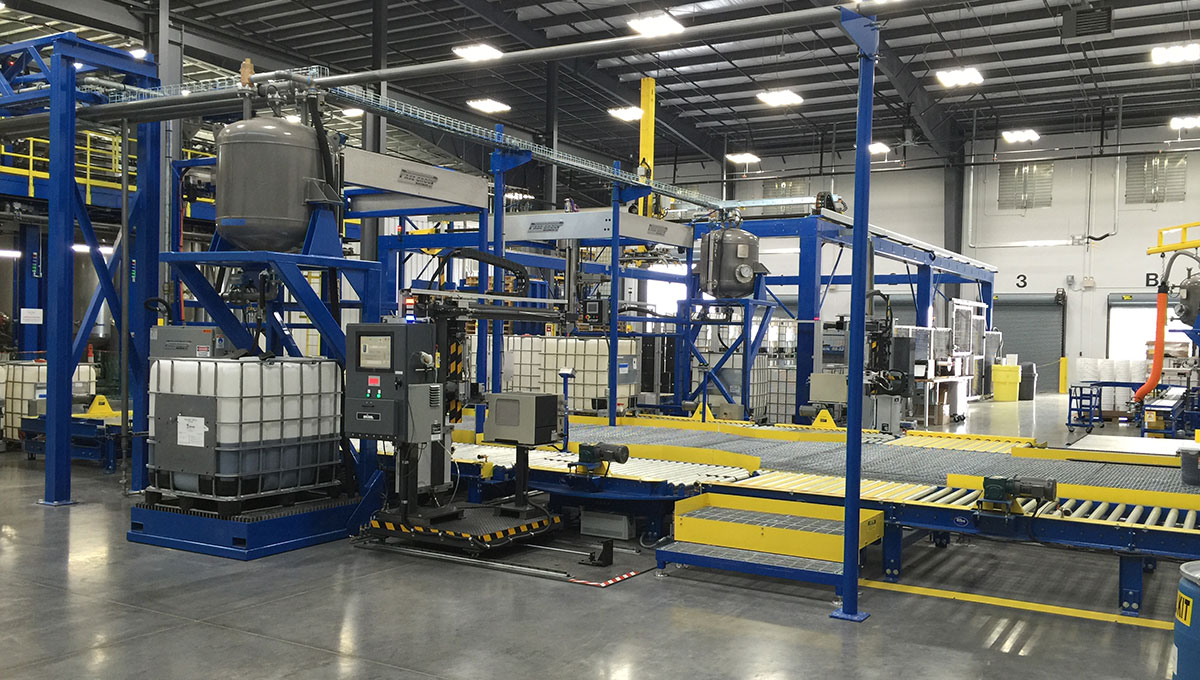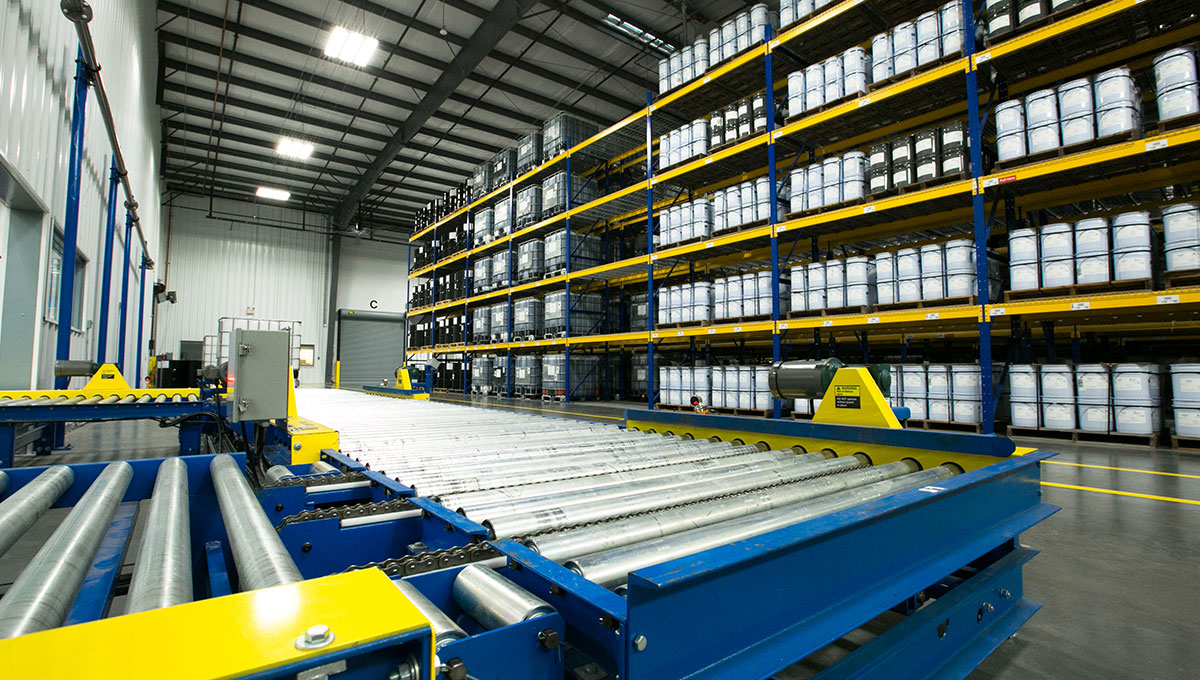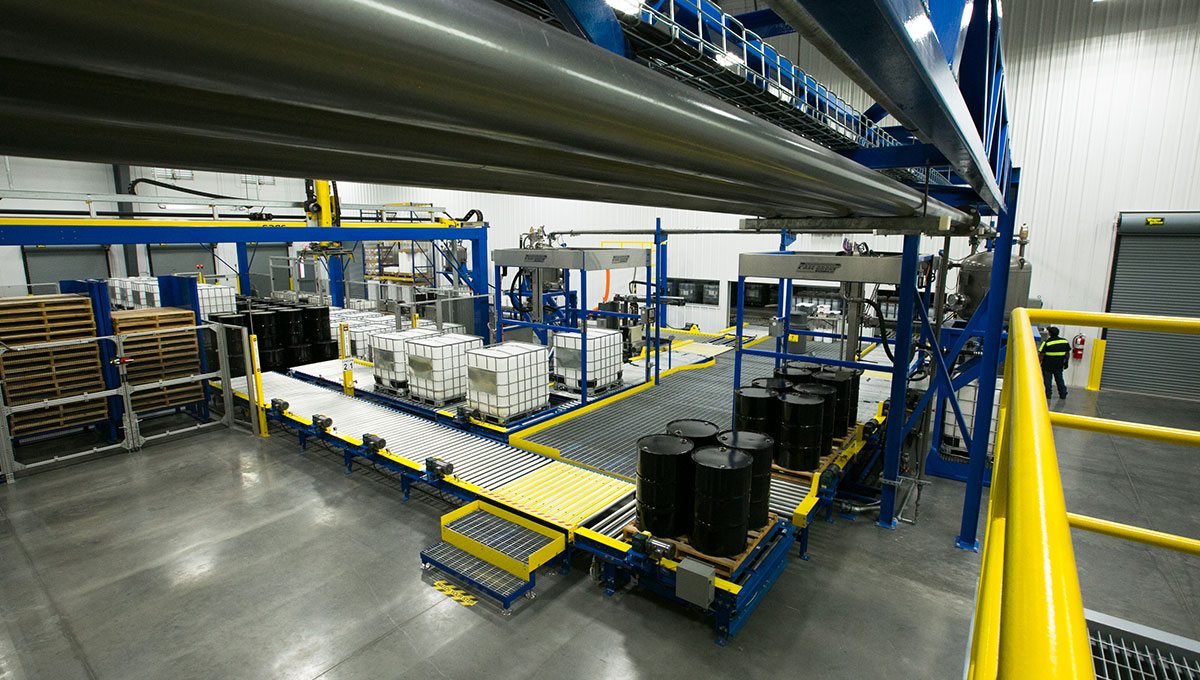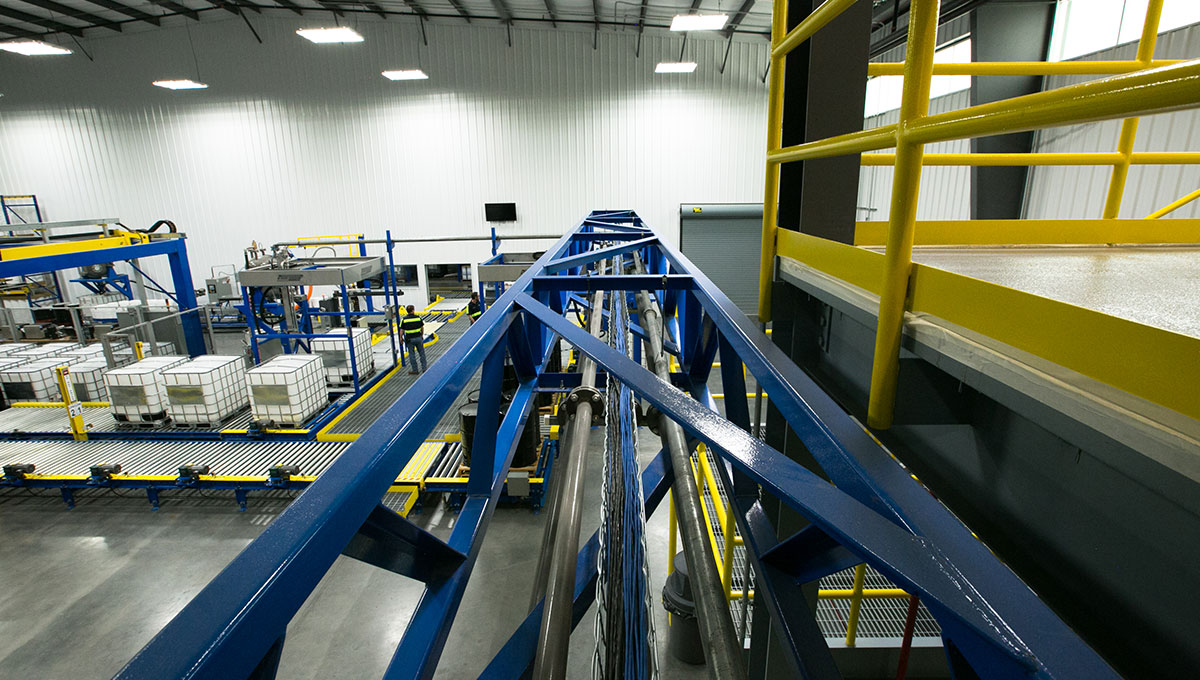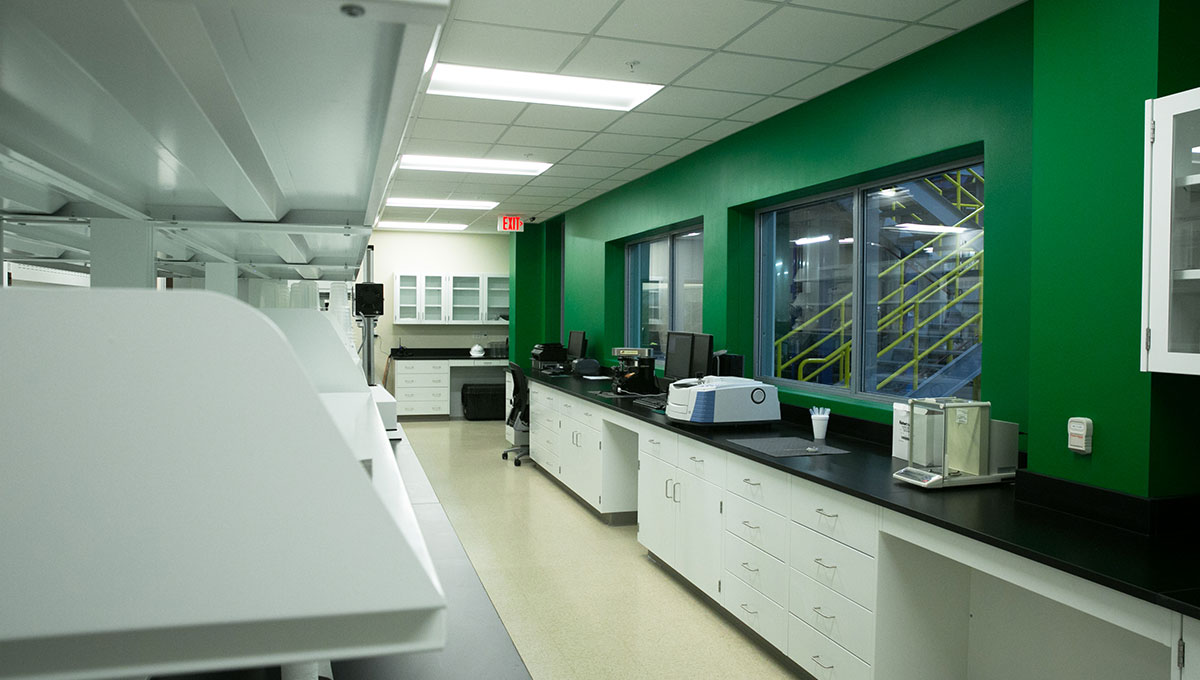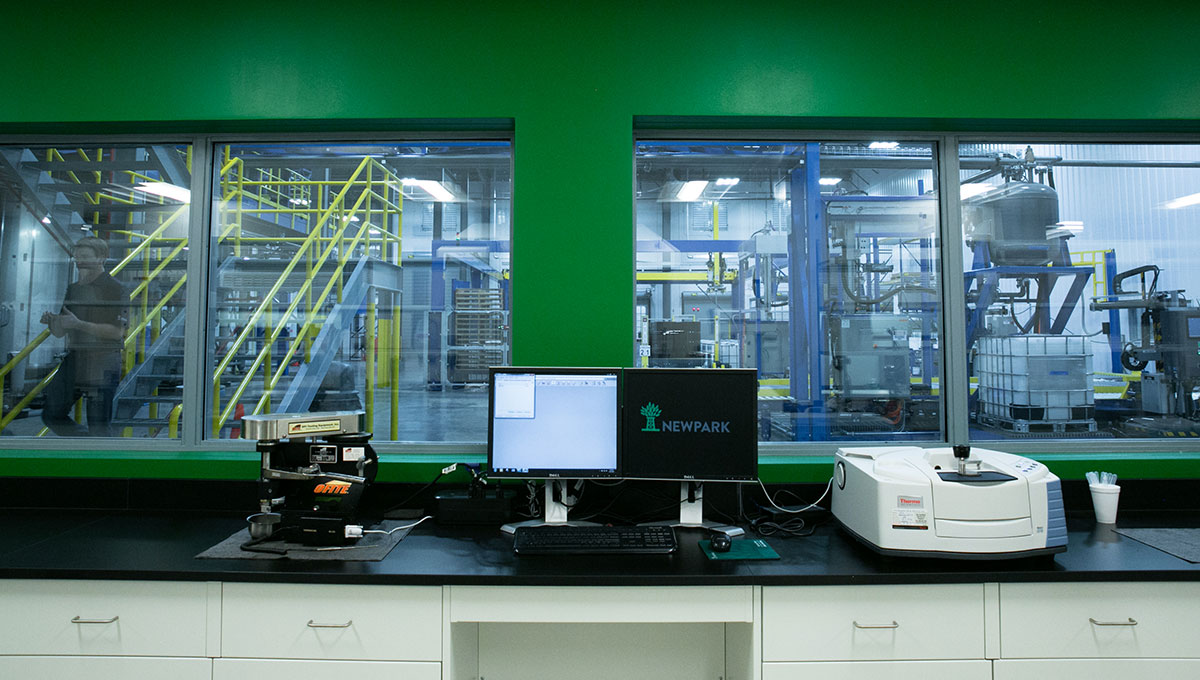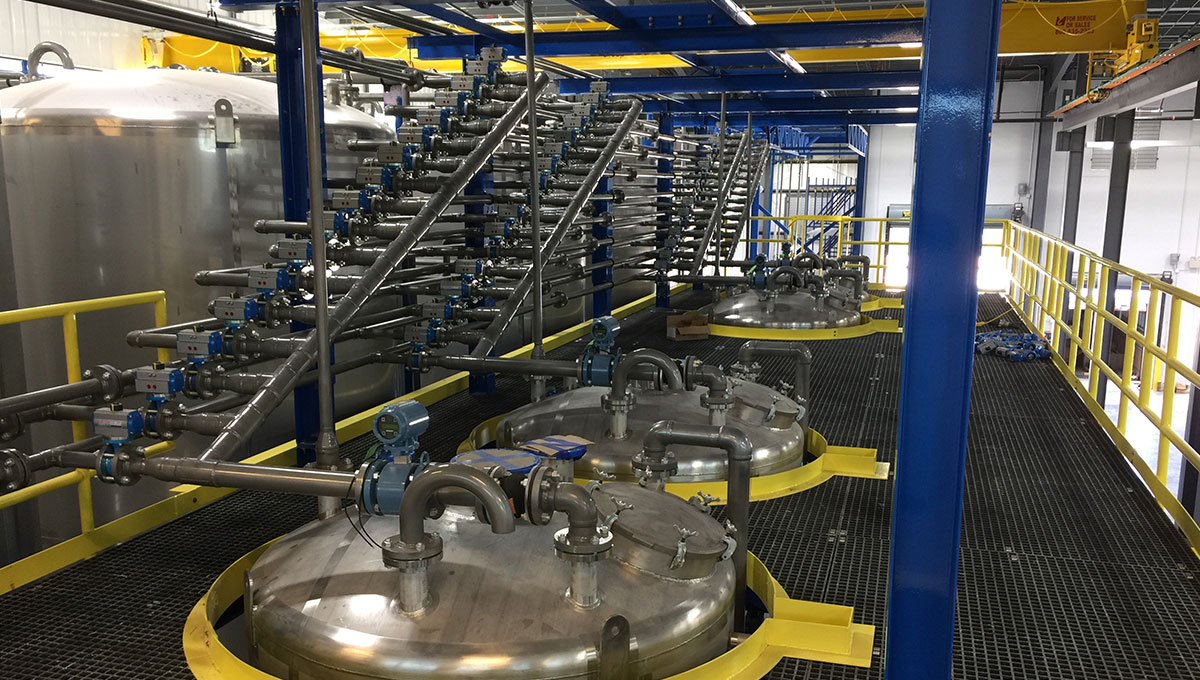 Synchro was able to reduce the square footage of the building from an initial 125,000 SF to less than 70,000 SF. Most of the reduction was achieved by increasing rack height and reducing aisle width using modern fork lift technology and inventory bar coding. The new technology was expensive, but would pay for itself short term.
The manufacturing component blended water based chemicals with a small quantity of dry material. Twelve stainless steel 10,000 gallon raw material tanks were required and a dry powder room feeding material via disk conveyor equipment to four blending tanks. Recipes were submitted via a remote control room activating mass flowmeters to feed the blending vessels. The blended product was automatically piped to automated filling equipment that received containers from a robotic source via conveying equipment. After filling labeling machines labeled the product and conveyed the containers through a wall opening to the main warehouse shipping area.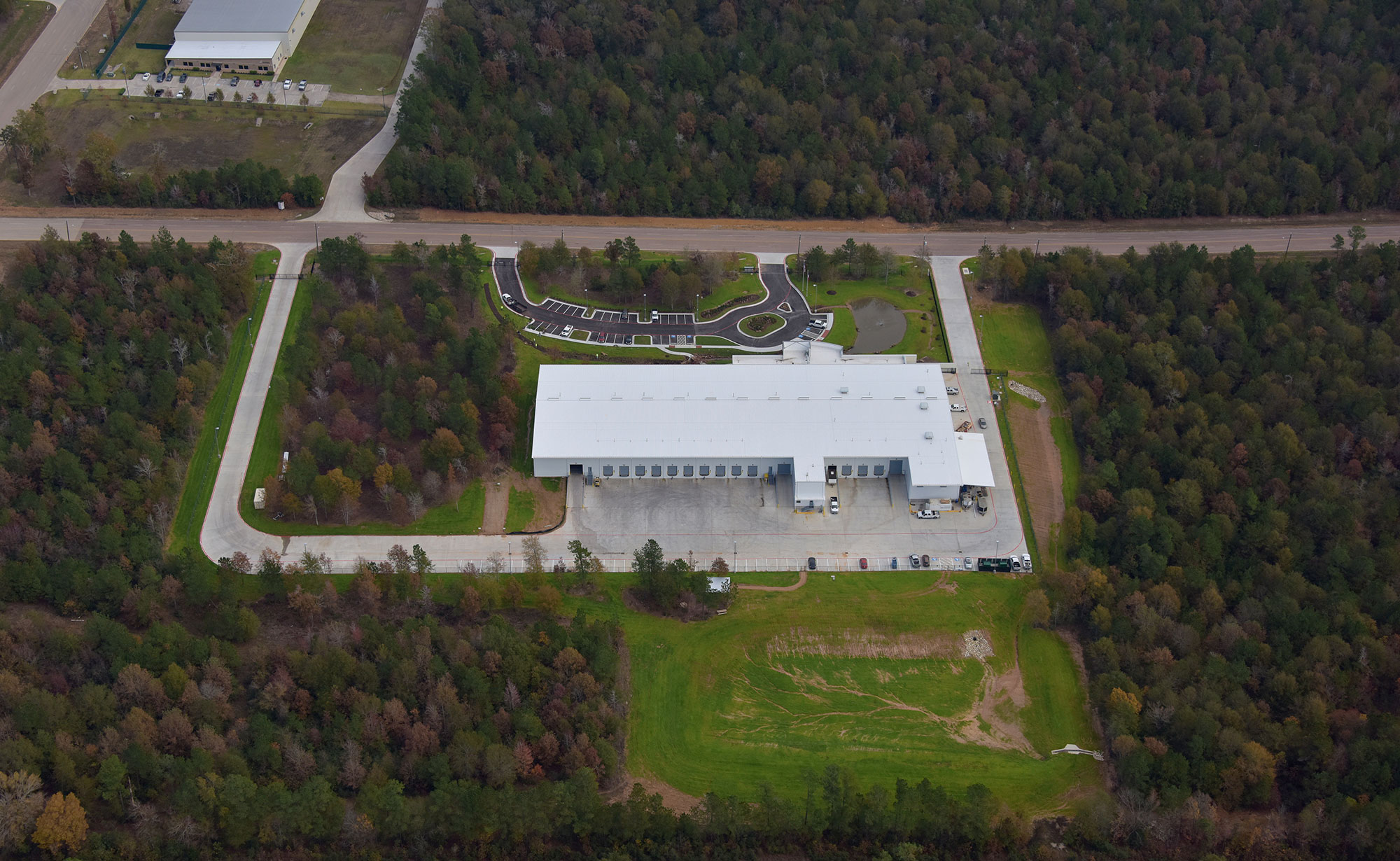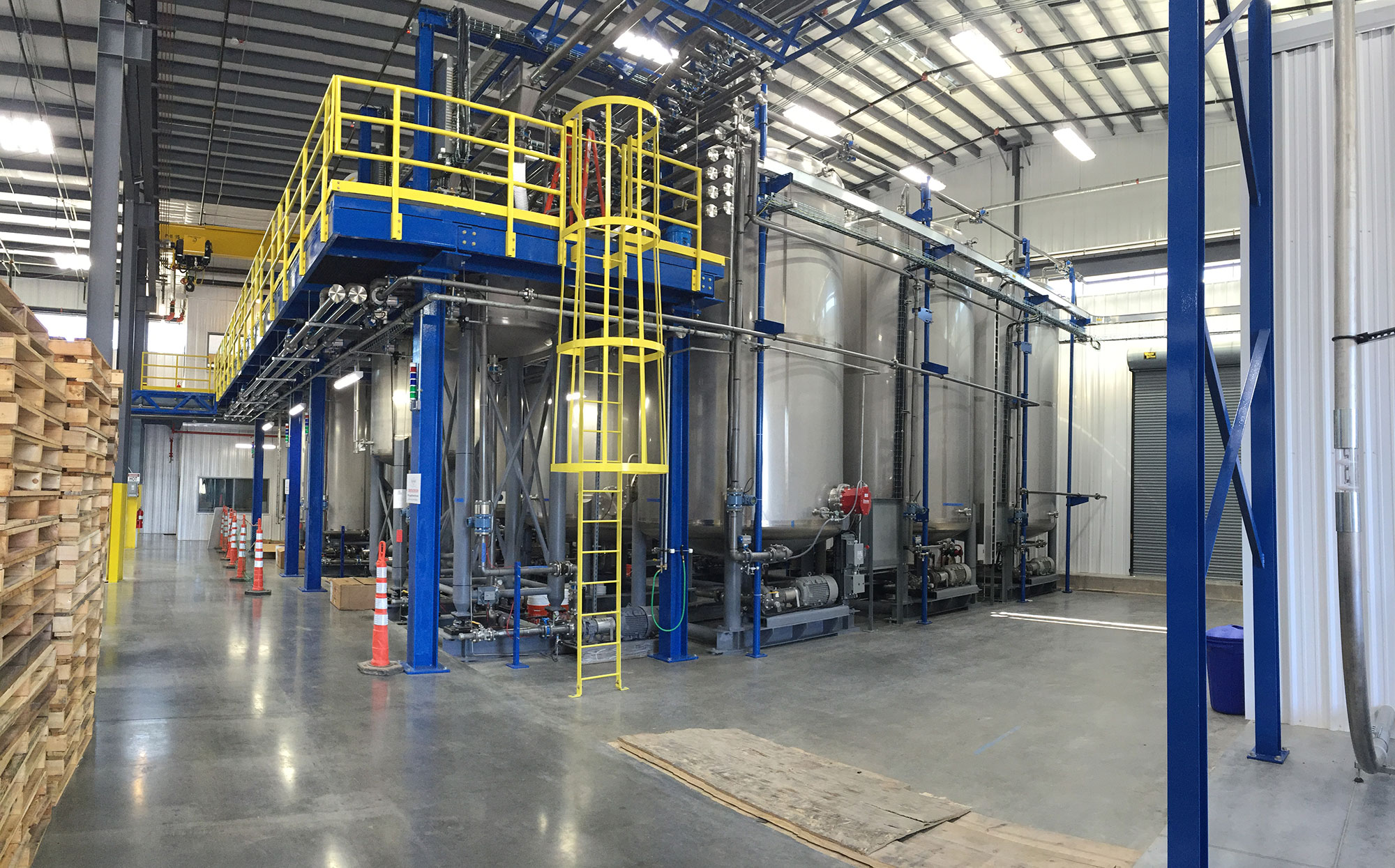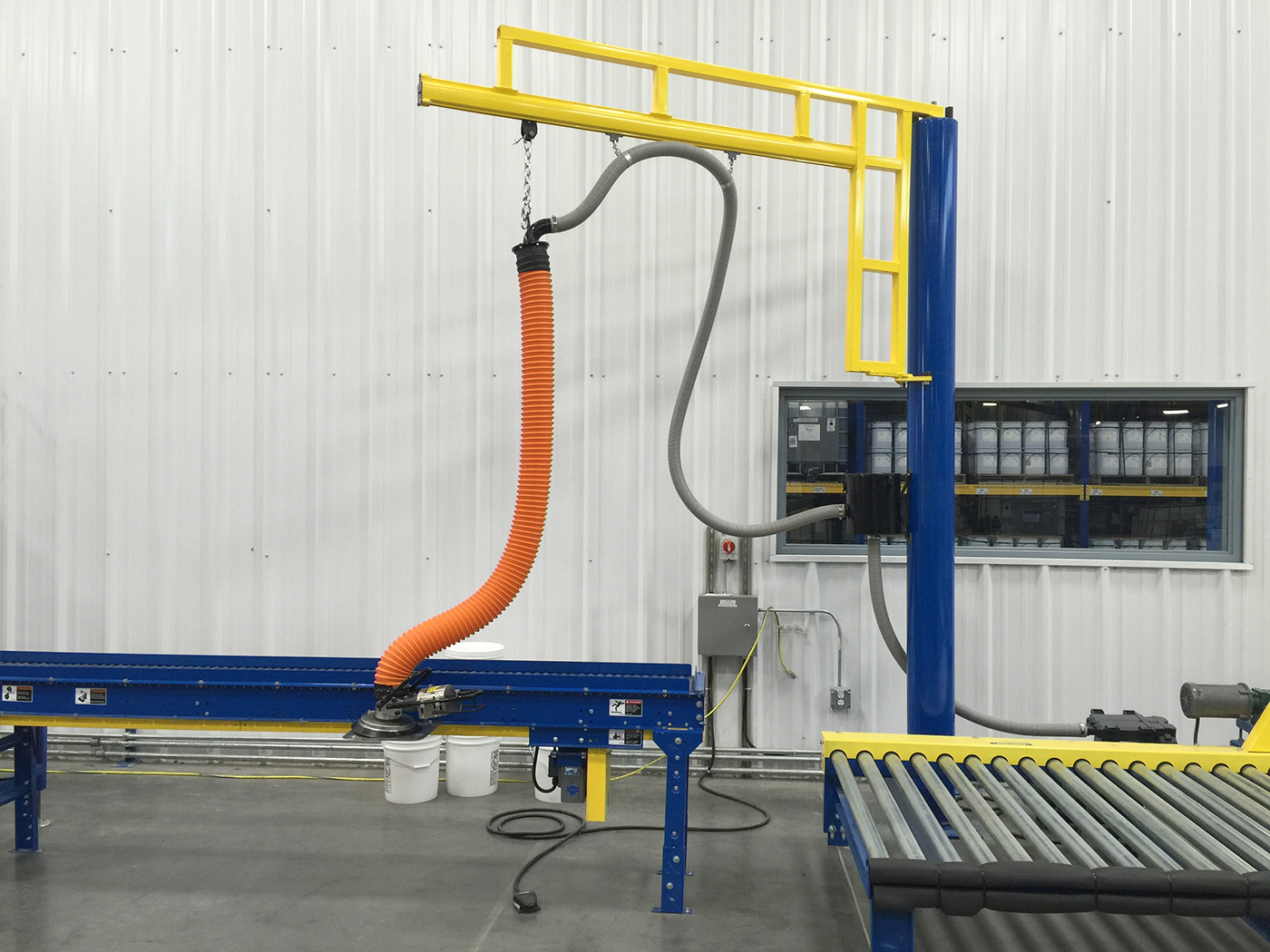 The project was accomplished through a team effort integrating the Owner's engineer and management personnel with those in Synchro's design and construction disciplines.