In late 2011, Newpark Resources selected Synchro to design a worldwide technology center that would include a two story laboratory wing, a training auditorium, a large food preparation and break area, a two story reception area and a three story office wing to house several corporate support departments.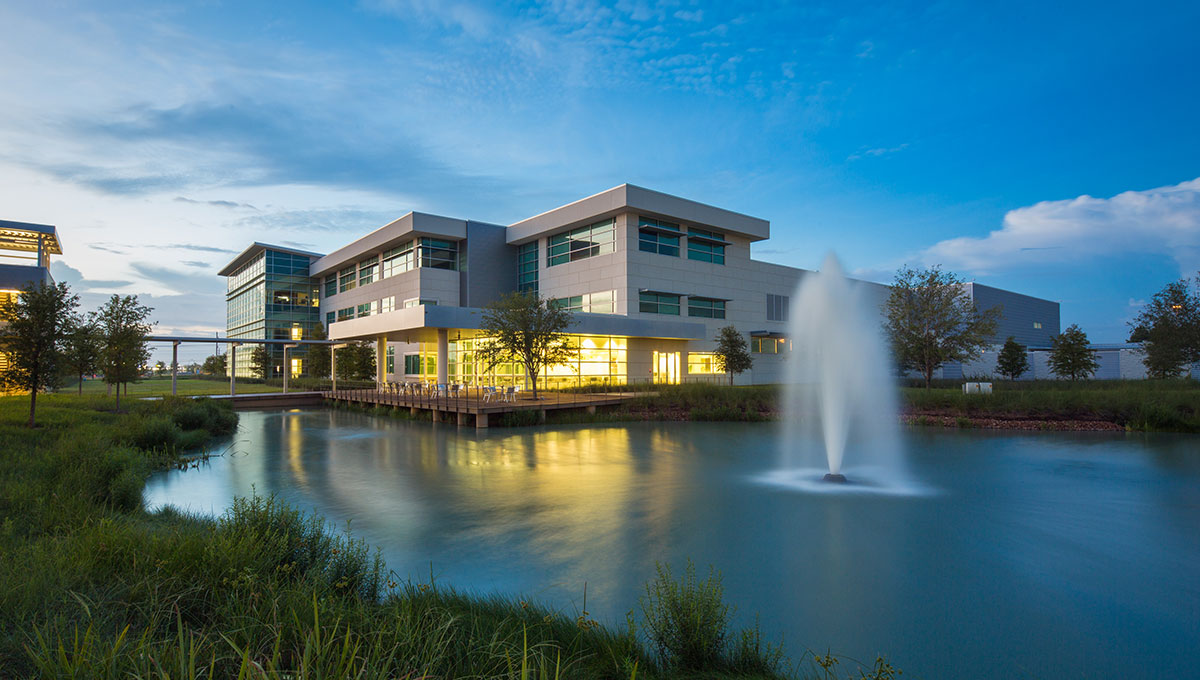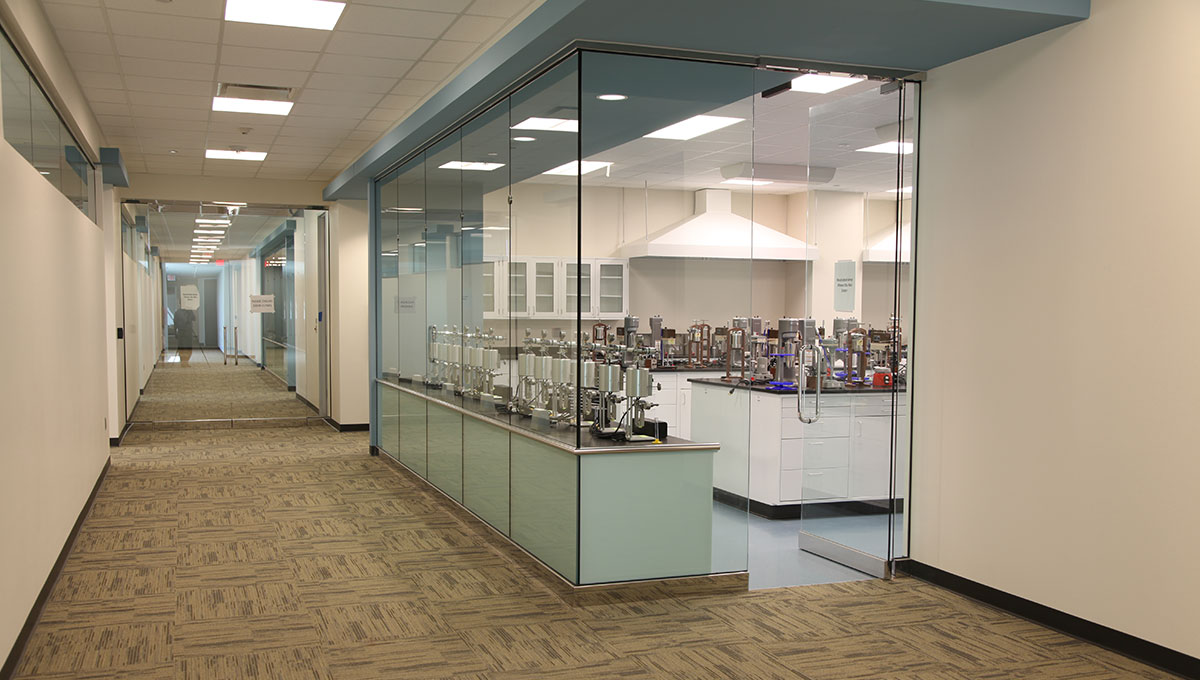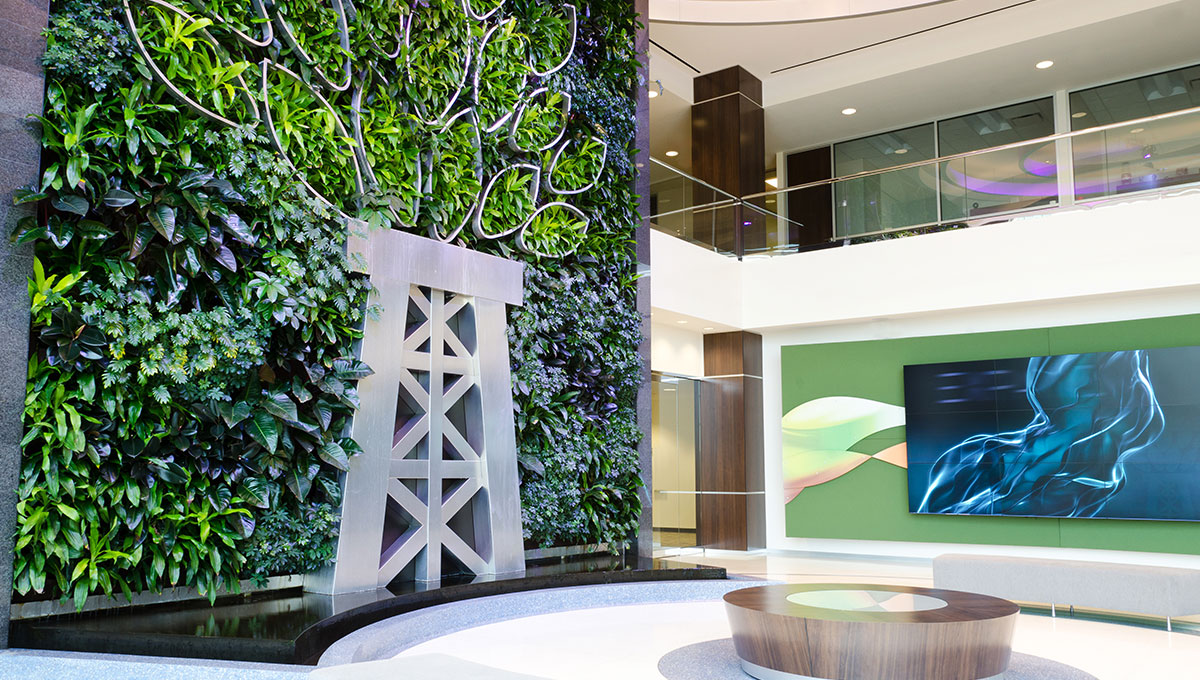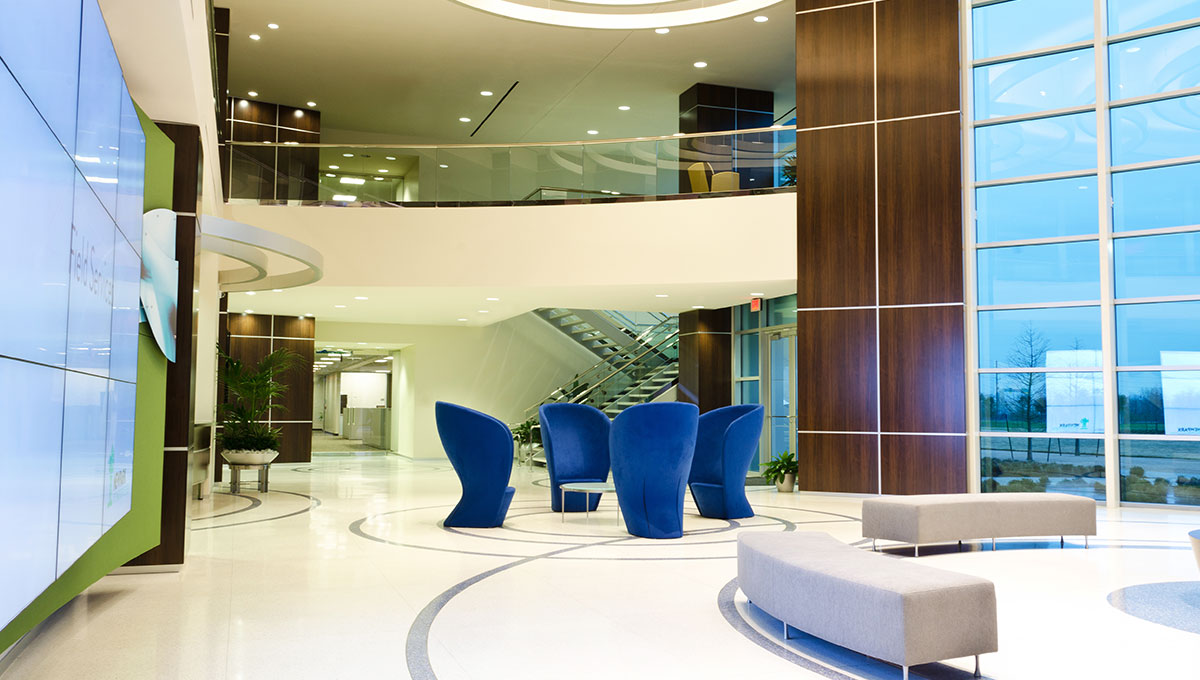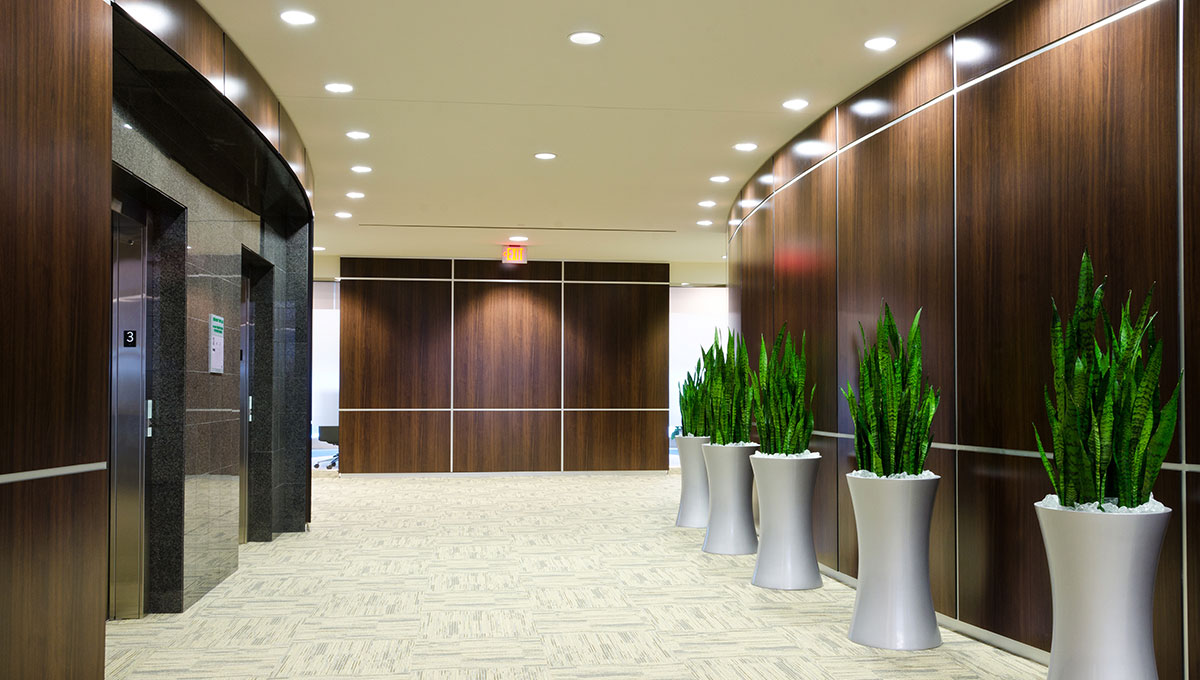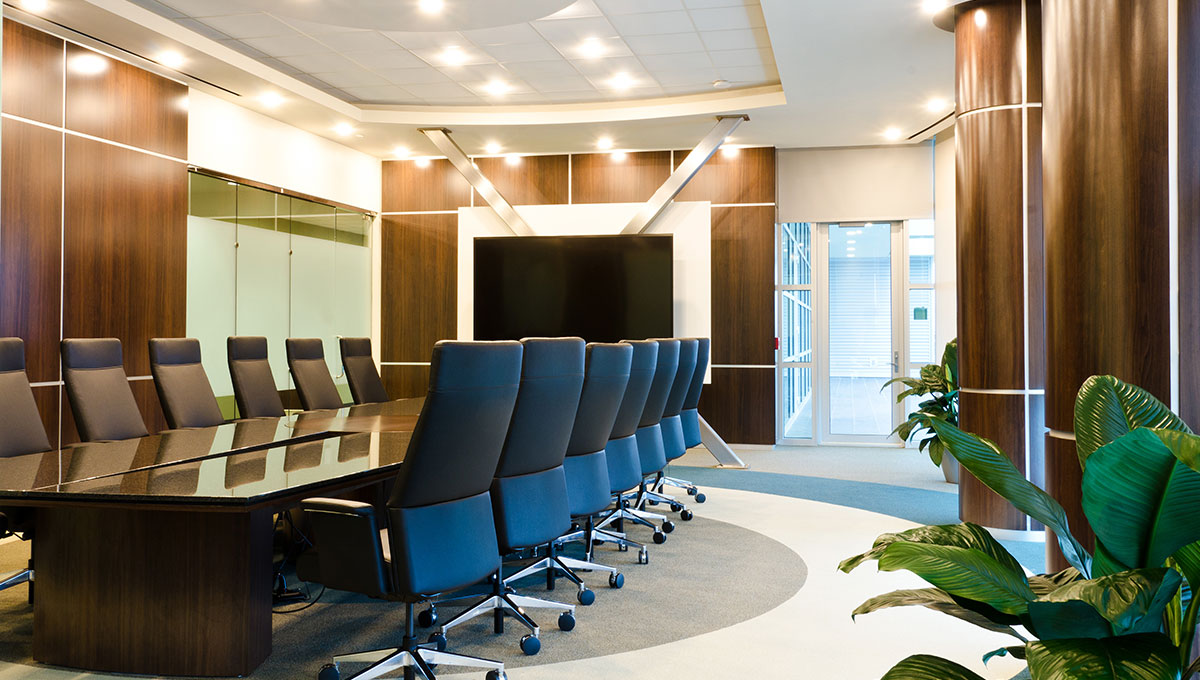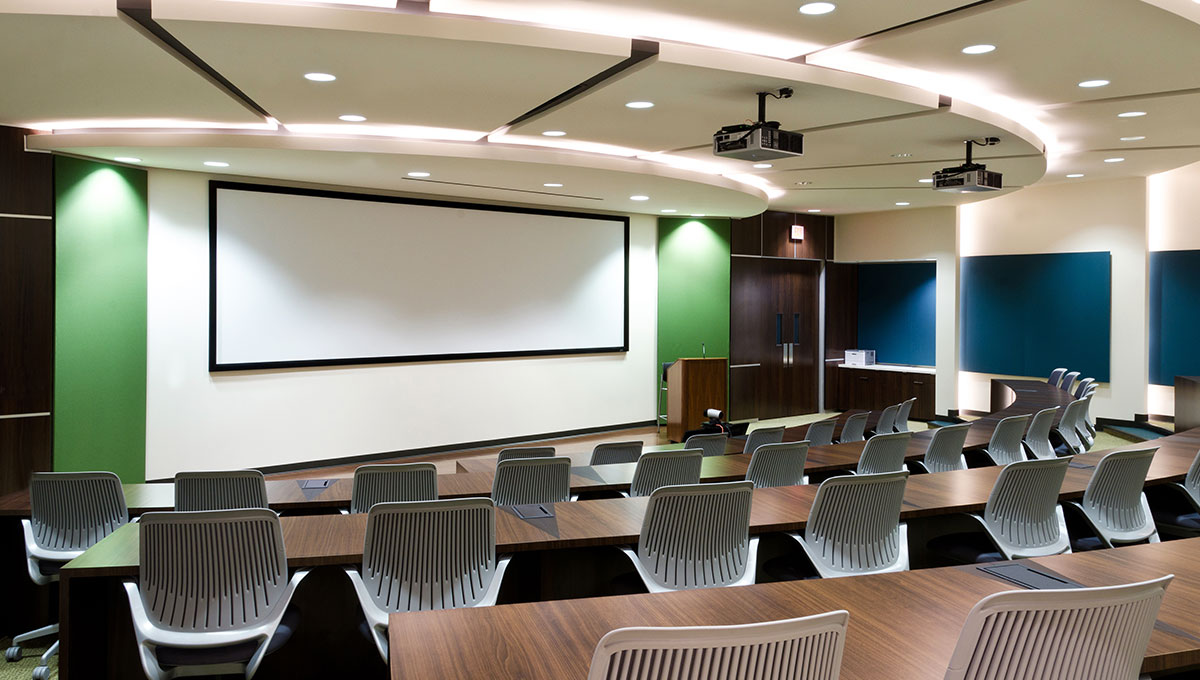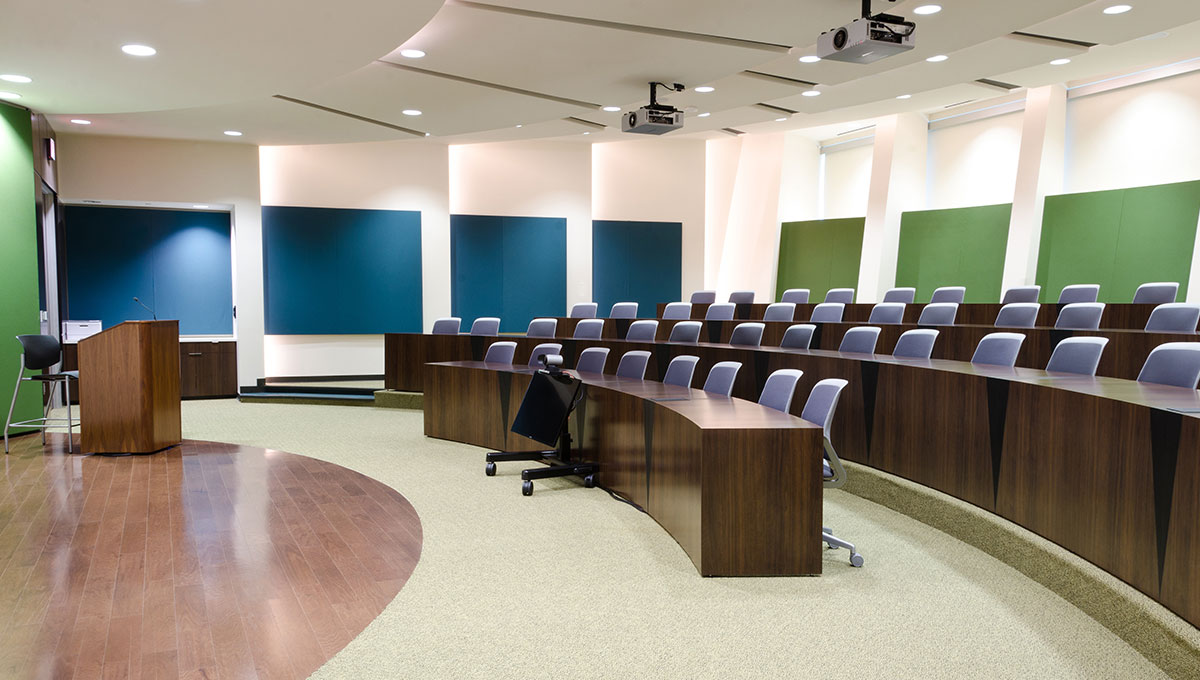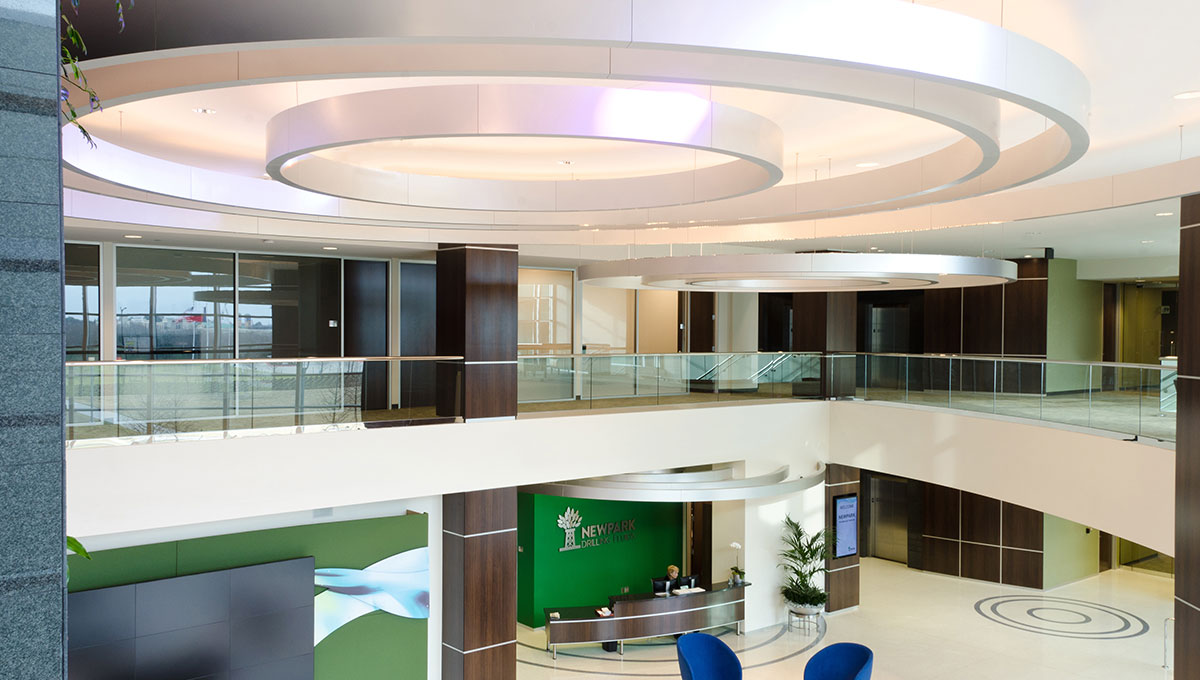 Synchro was involved with site selection and recommended a 10 acre corner plot on Mason Road near Katy. Prior to site selection, Synchro had compiled programming information from various departments within Newpark's company and formulated a schematic design of the building, parking garage and an allowance for expansion.
As prospective sites were identified, Synchro overlayed the plan over Google Earth photo of the property to illustrate how the facilities would be oriented. Synchro has used this approach with several clients to assist with property selection.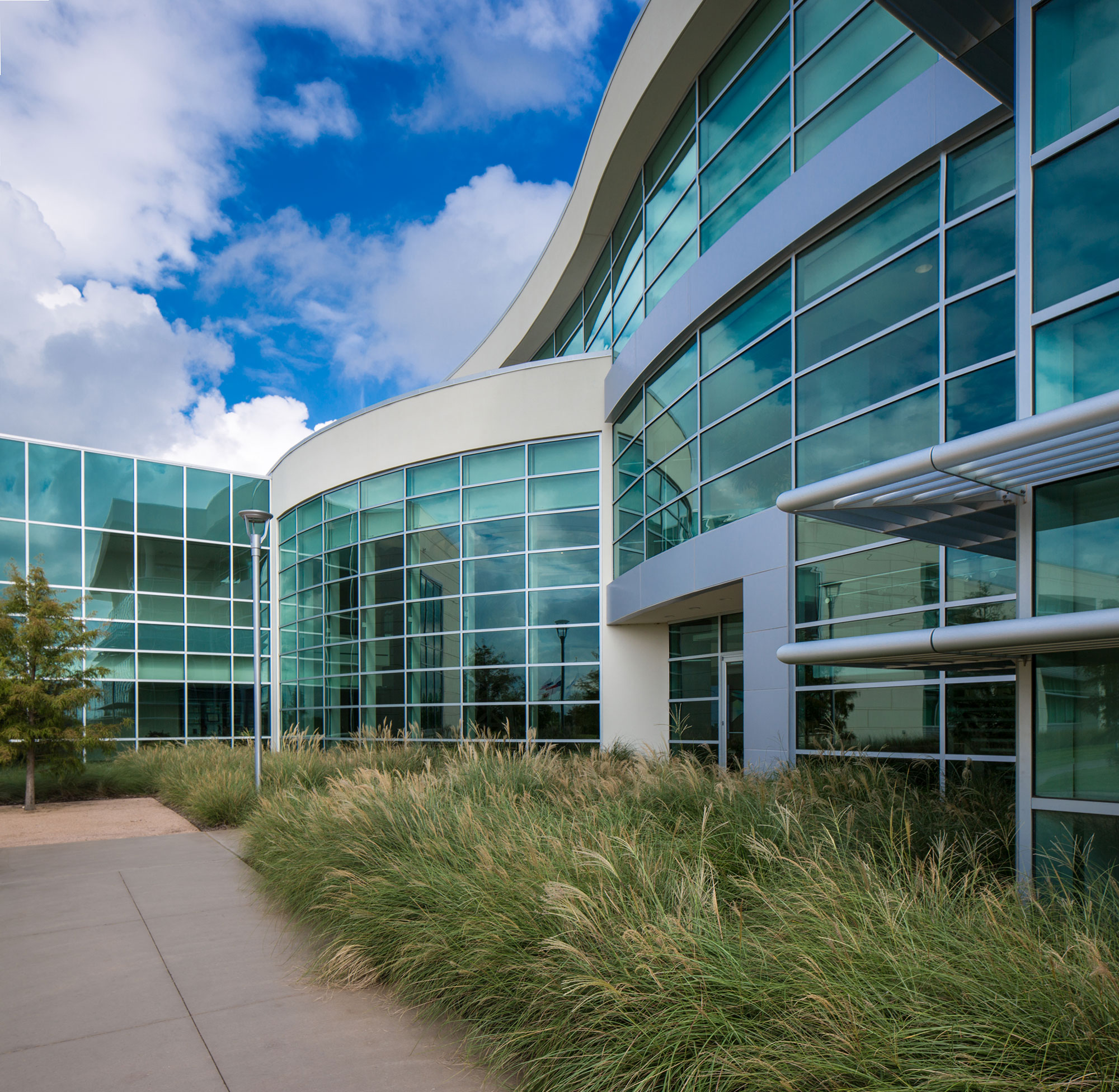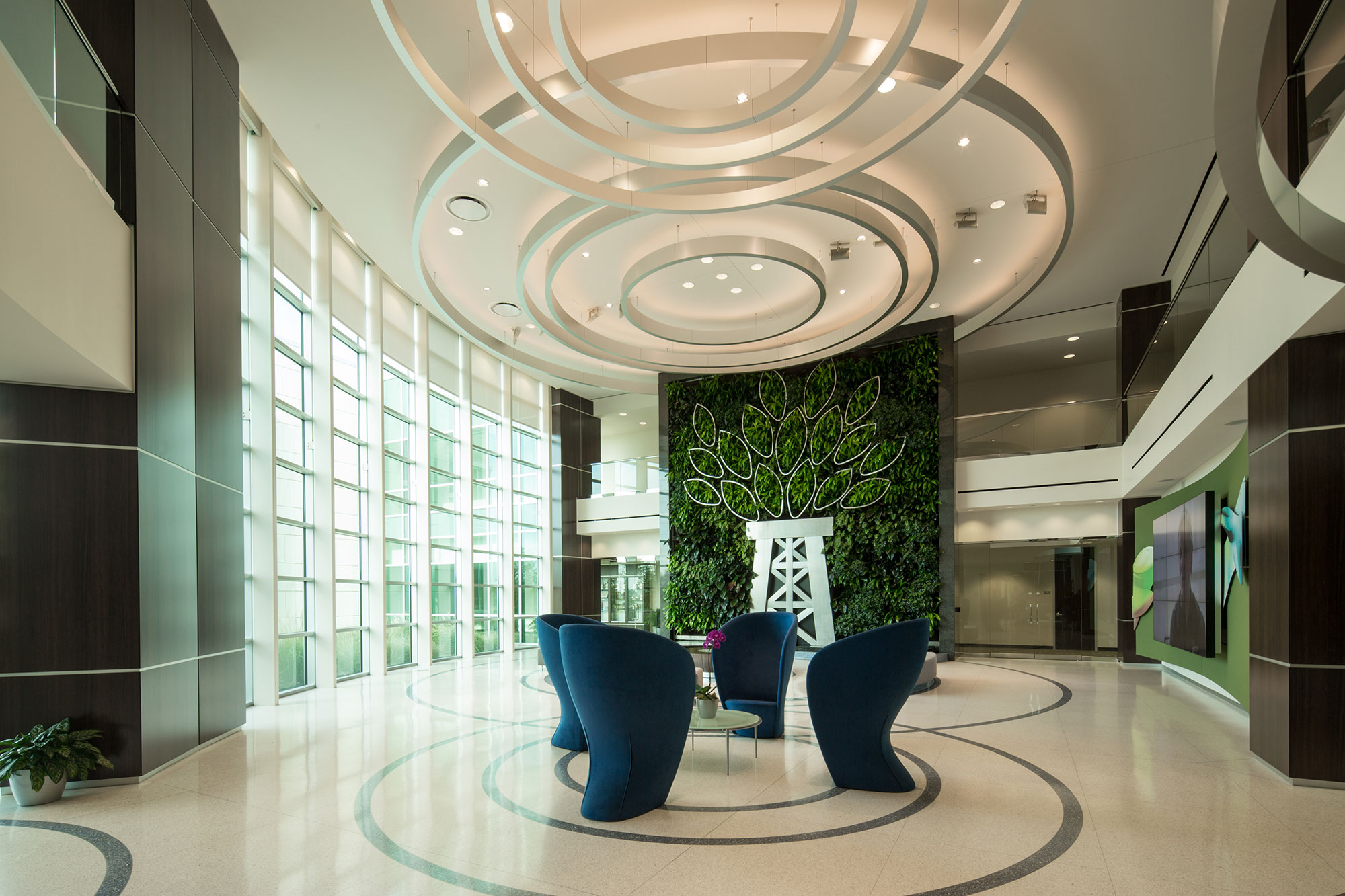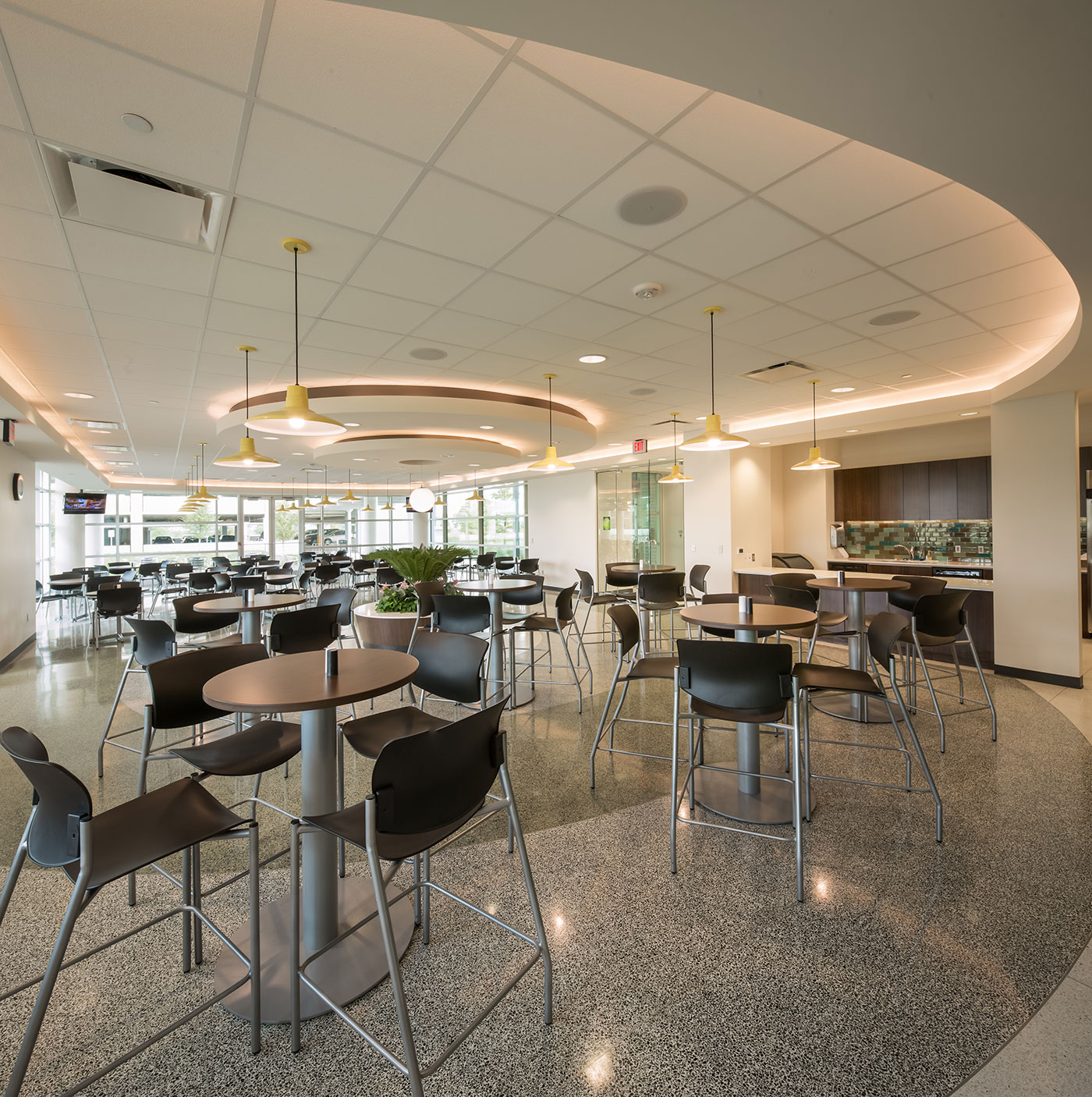 The ten acre master planned campus with its street corner location is impressively landscaped, featuring two water features with fountains. The Newpark Technology Center (NTC) was opened in the summer of 2013.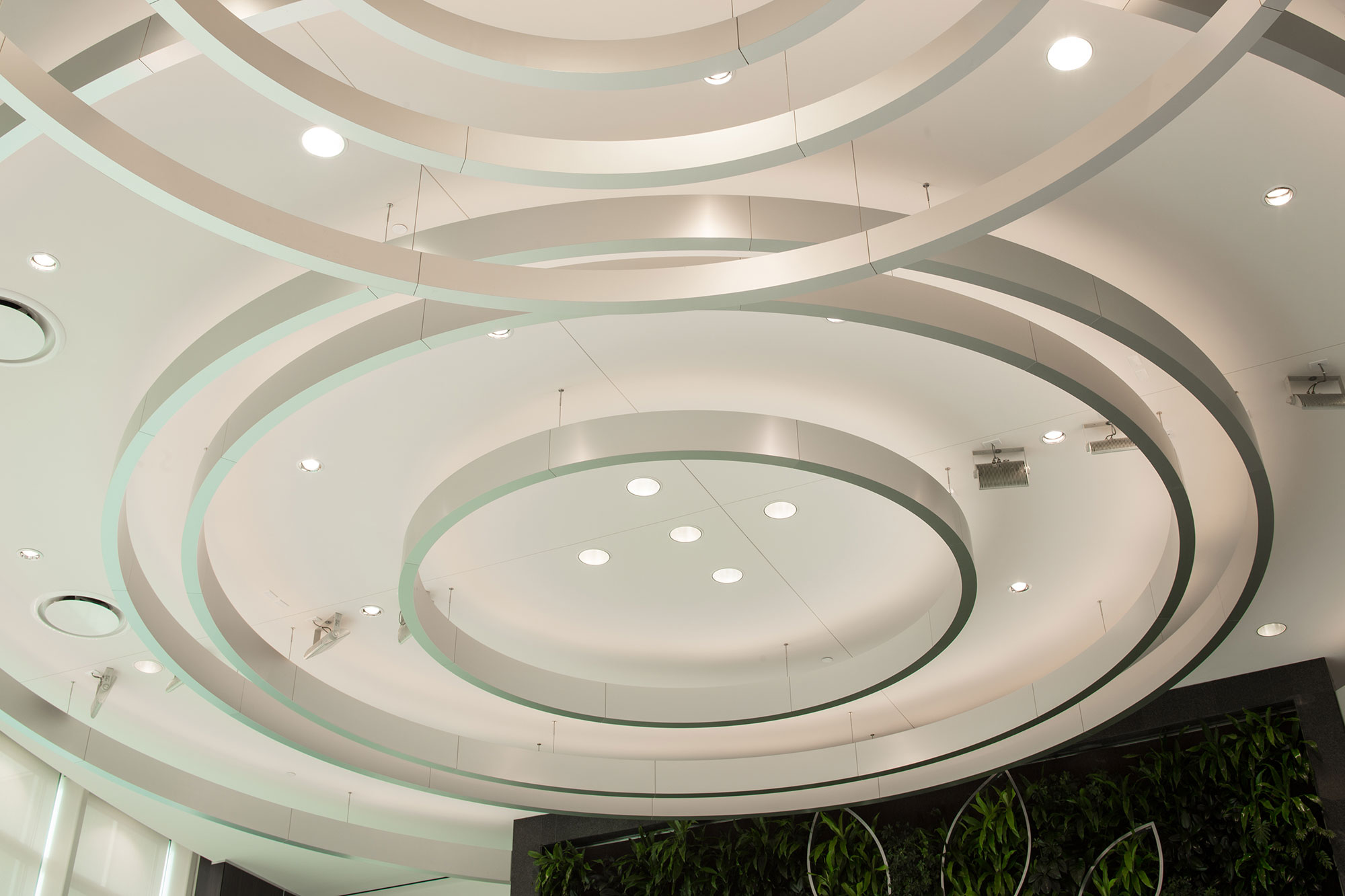 The CEO of Newpark relayed a comment from a Wall Street appraiser who said, "It was like being inside Google."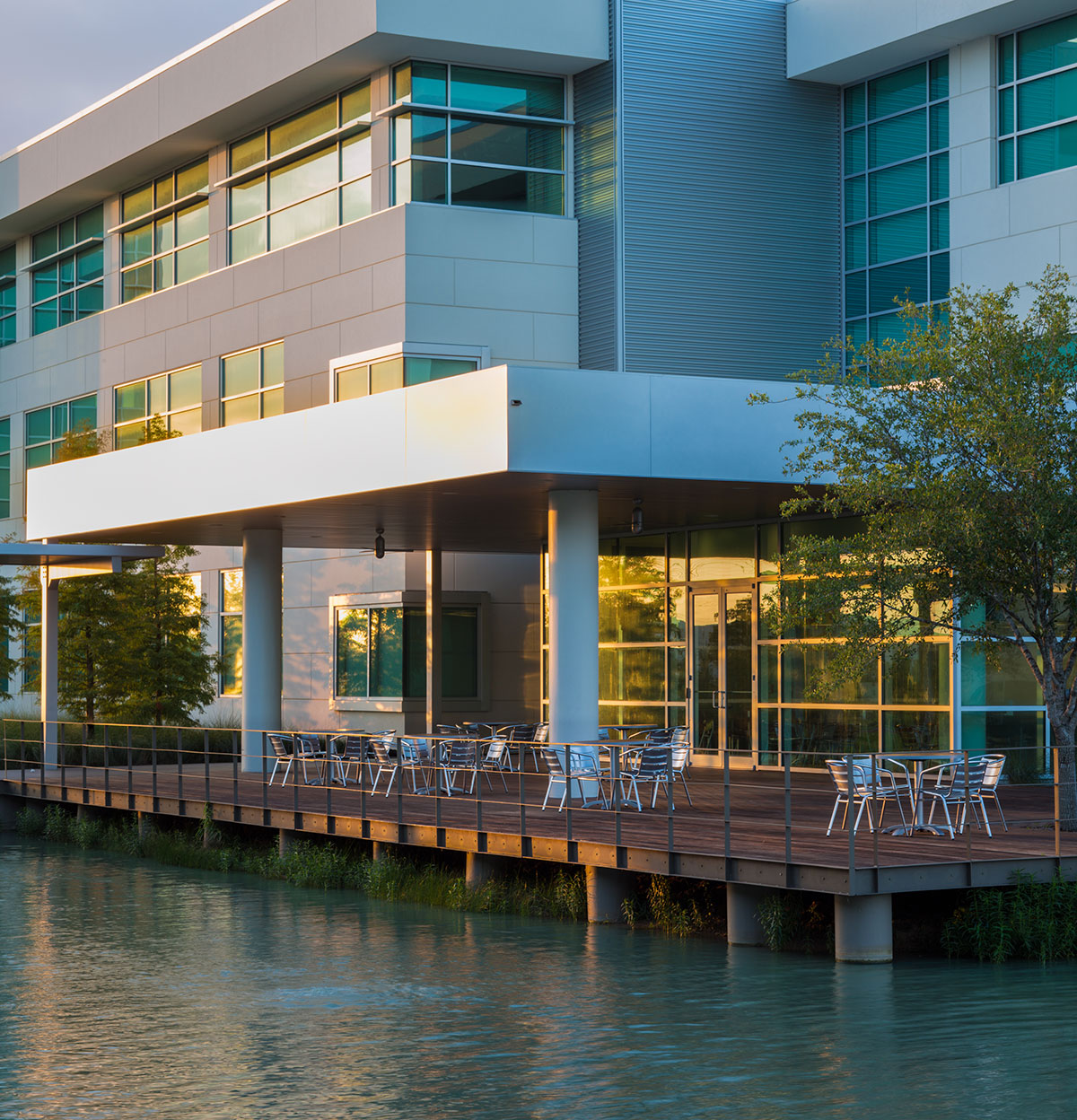 The top floor of the office wing contains executive suites and a high tech Board meeting room. A three story parking garage with covered access was positioned in back of the building. All of the building and parking garage structure is cast-in-place post tension concrete.
The design components of the facility with its two water features and elegant landscaping represent Synchro's highest architectural achievement to date. The main lobby's stunning hydroponic wall is the largest in the United States. The lobby also features multiple architectural rings suspended from the second floor ceiling with matching rings in the terrazzo floor.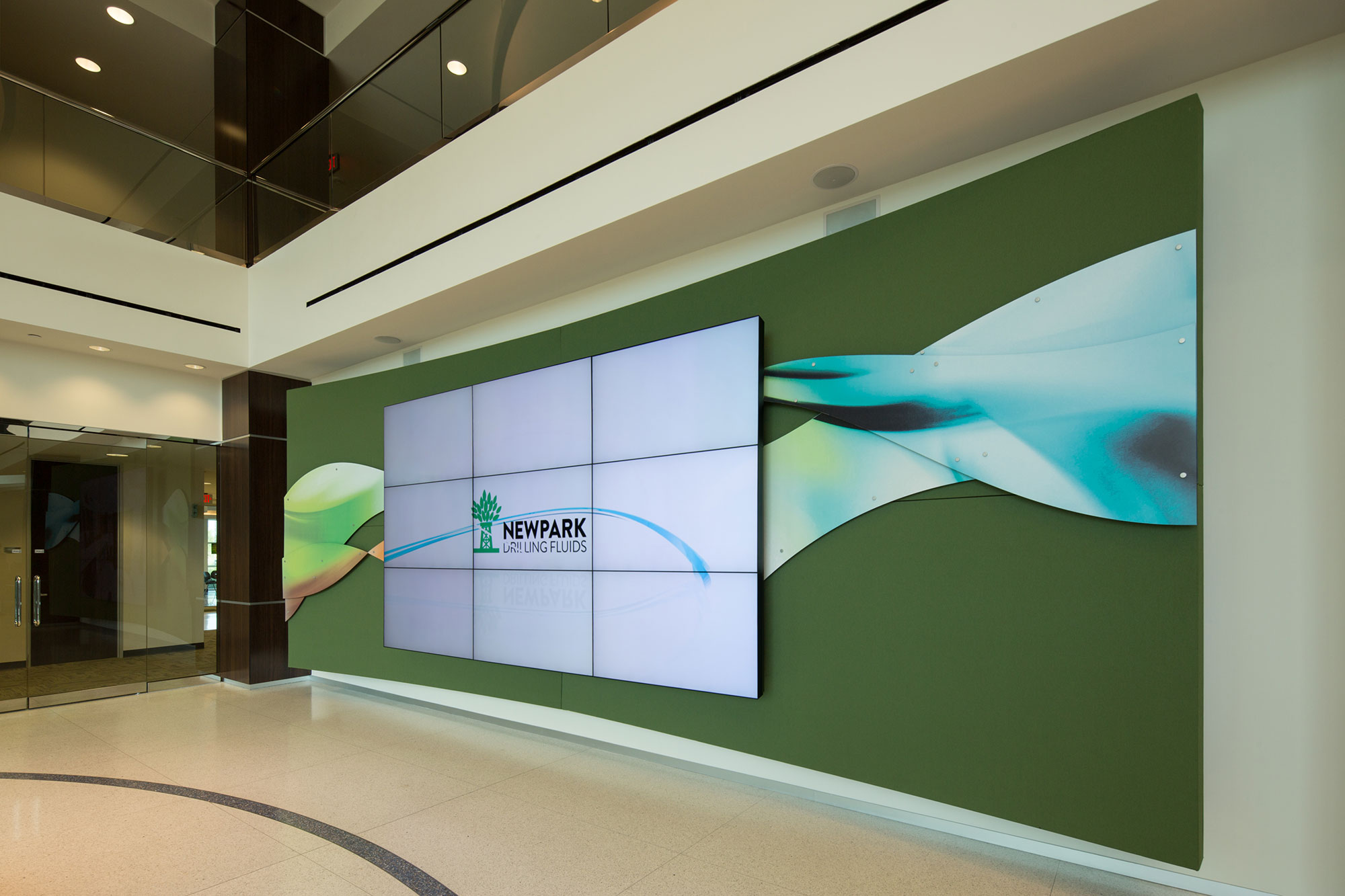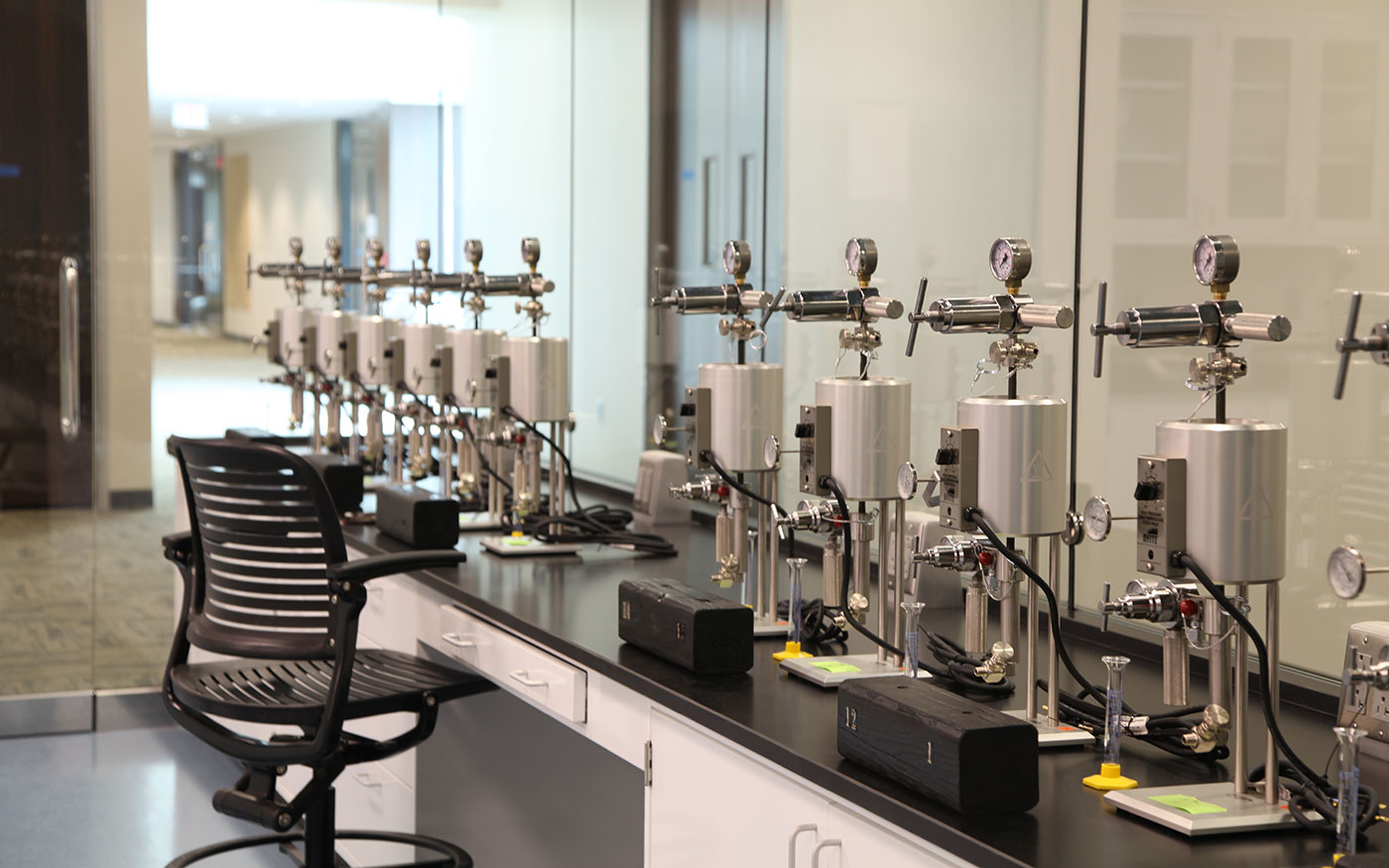 Newpark occupied the center in the summer of 2013 with employees being relocated from a dated office park and a congested warehouse-converted laboratory space. As was the case earlier with BJ Services in Tomball, the center's Class 1 environment provided a dramatic cultural transformation that breathed new energy into the company.