In Tomball, Texas, Synchro was selected by BJ Services, a public oil field service company, to provide phased master planning, design and construction services for various existing and future buildings to create a campus environment for 650 employees.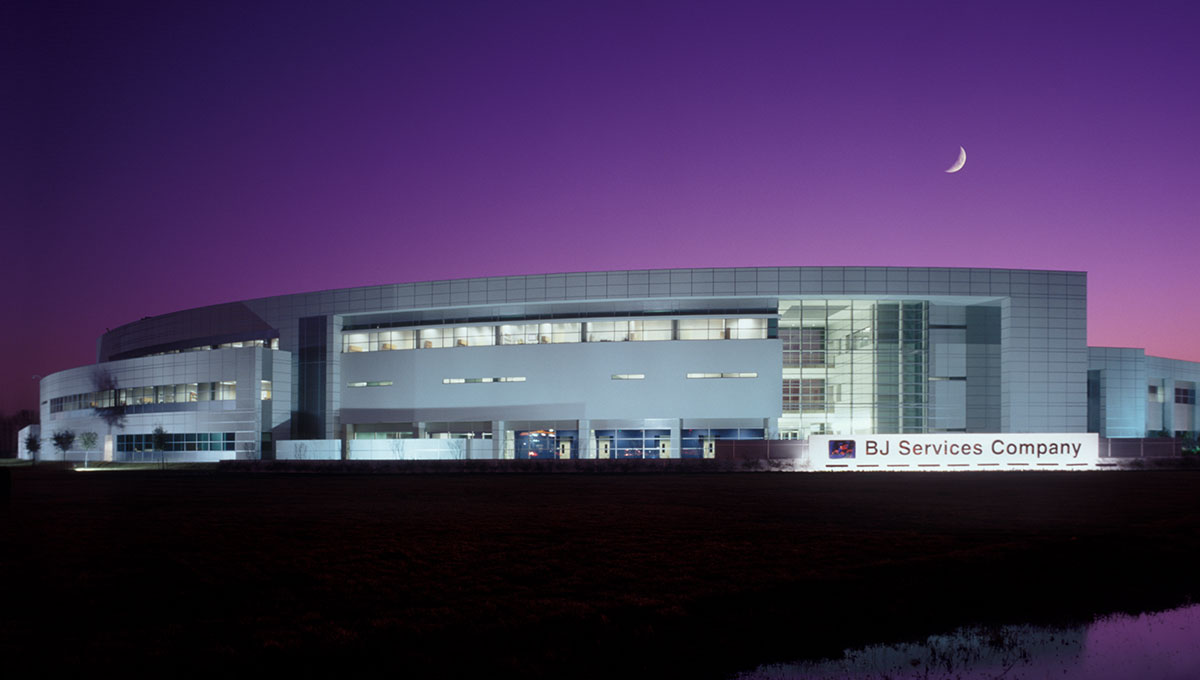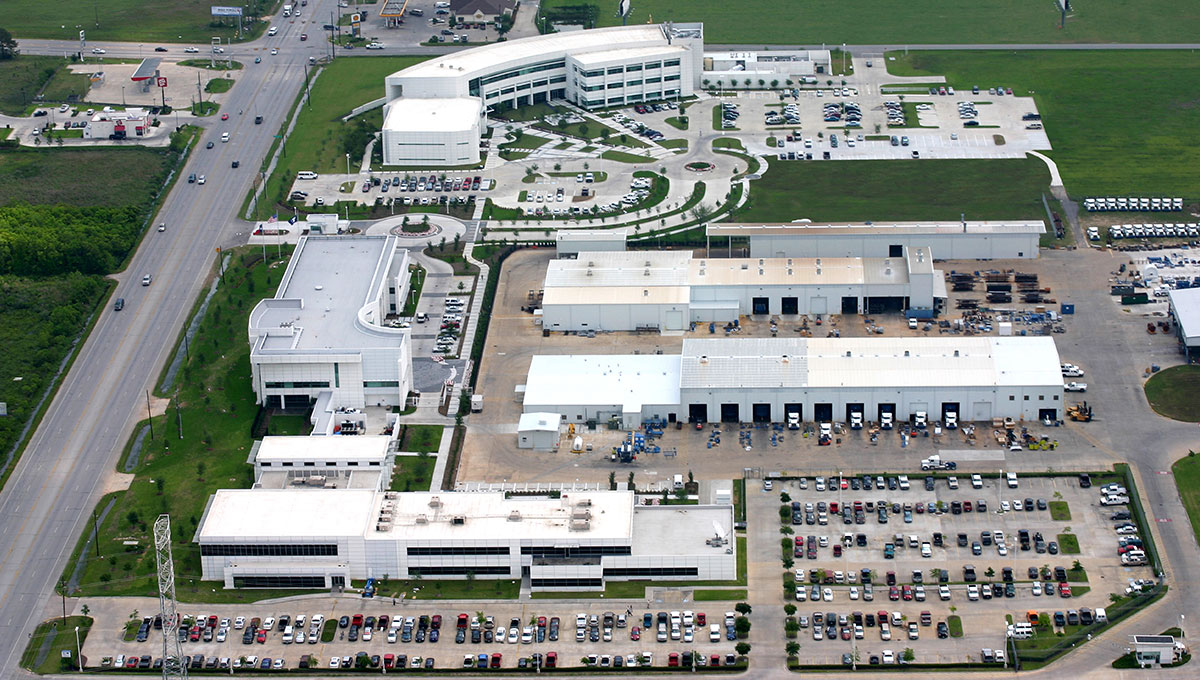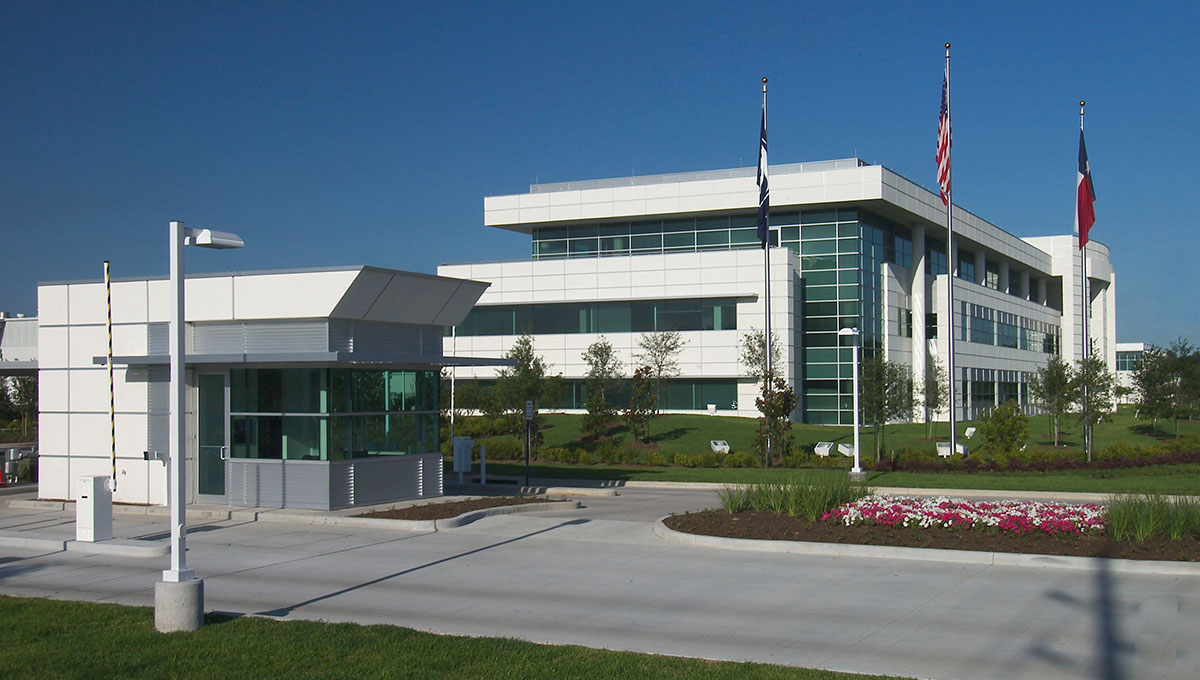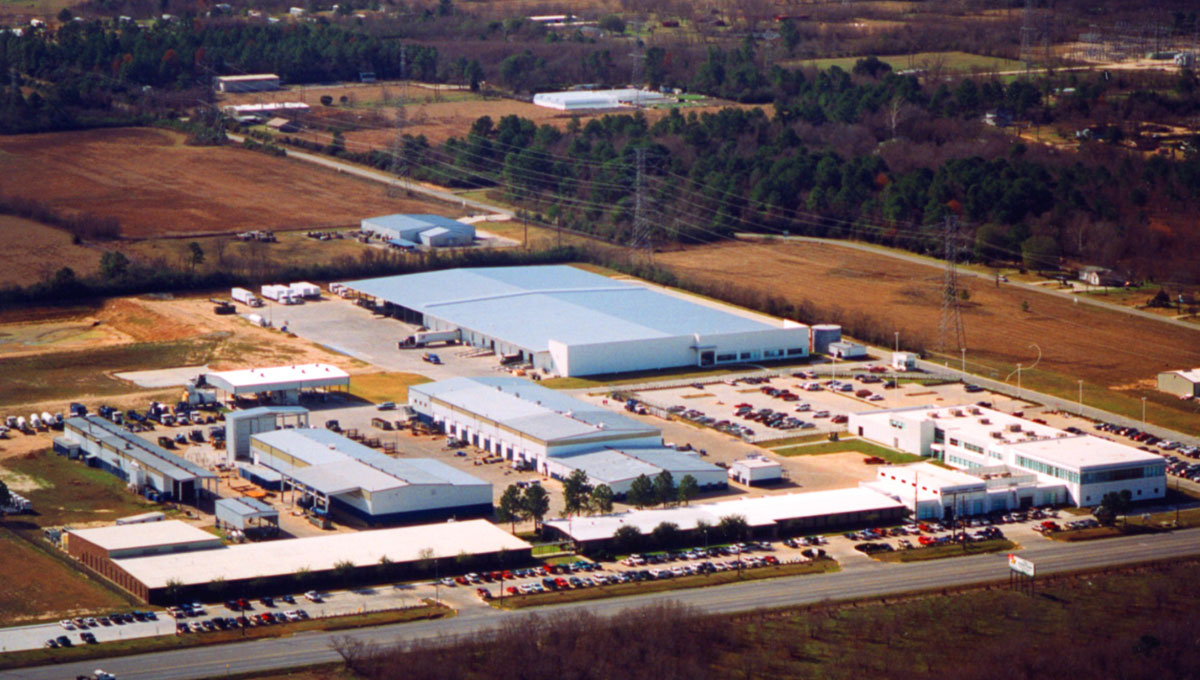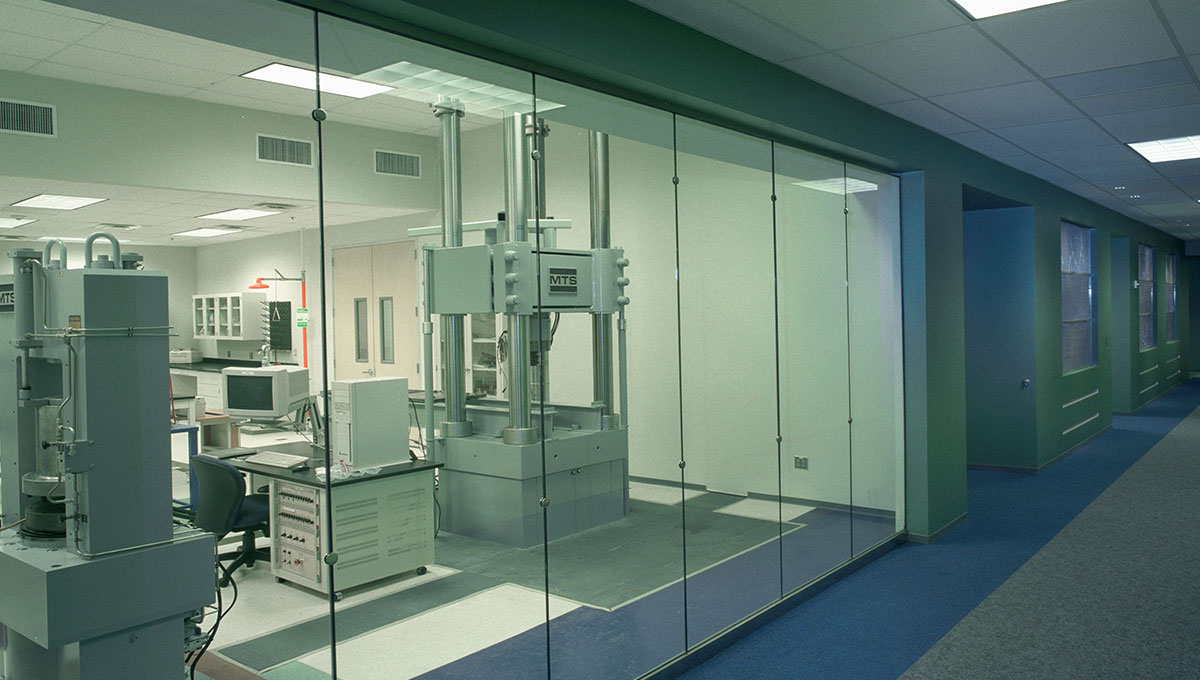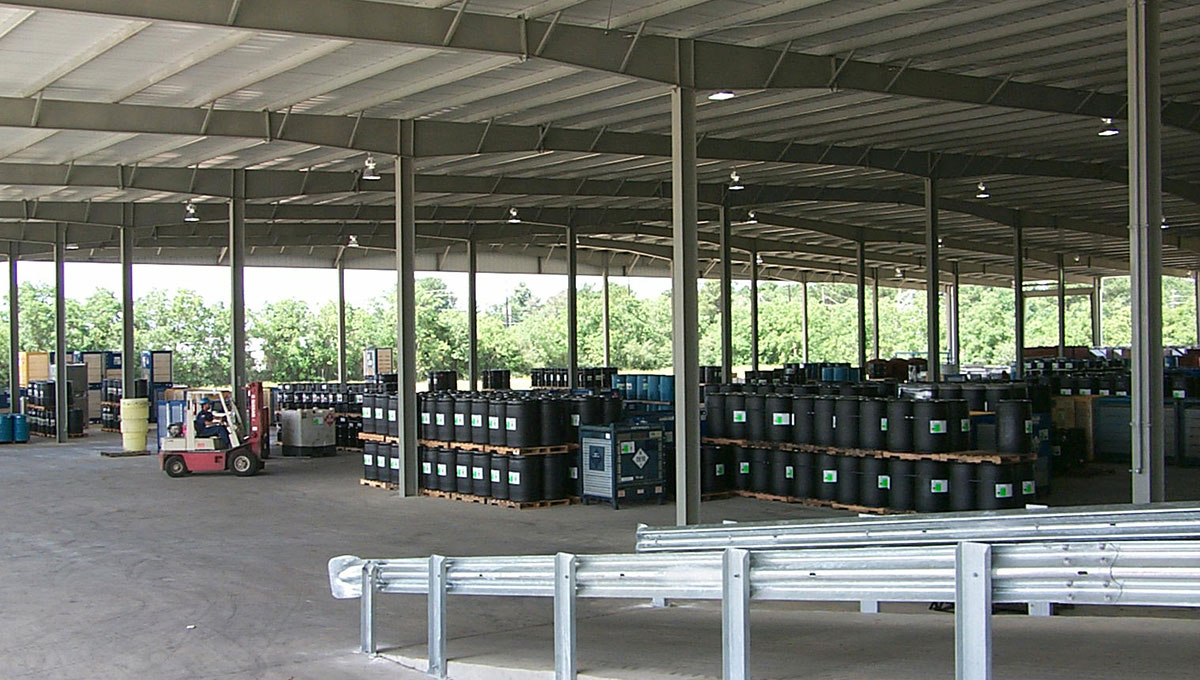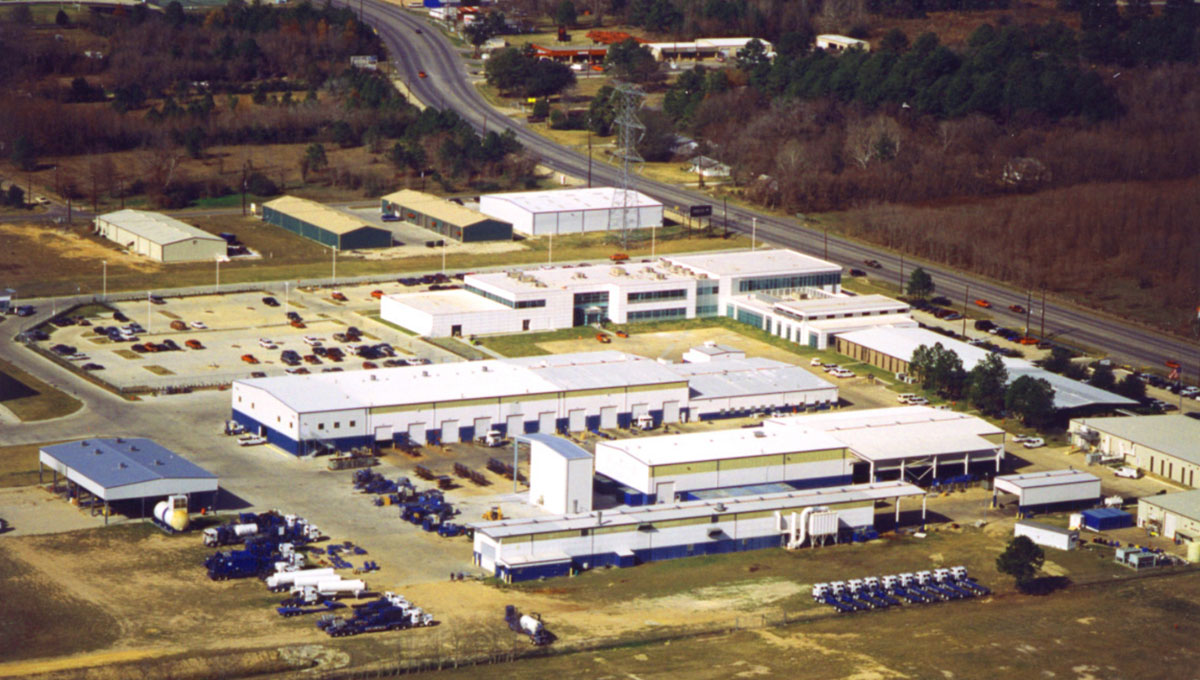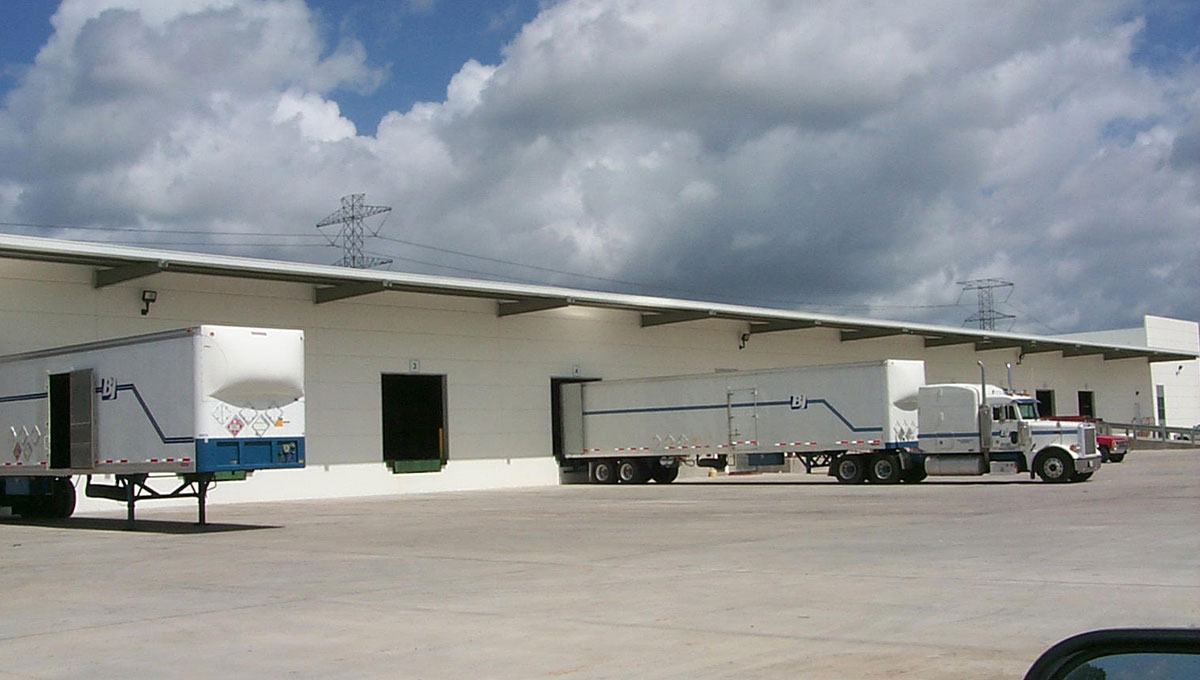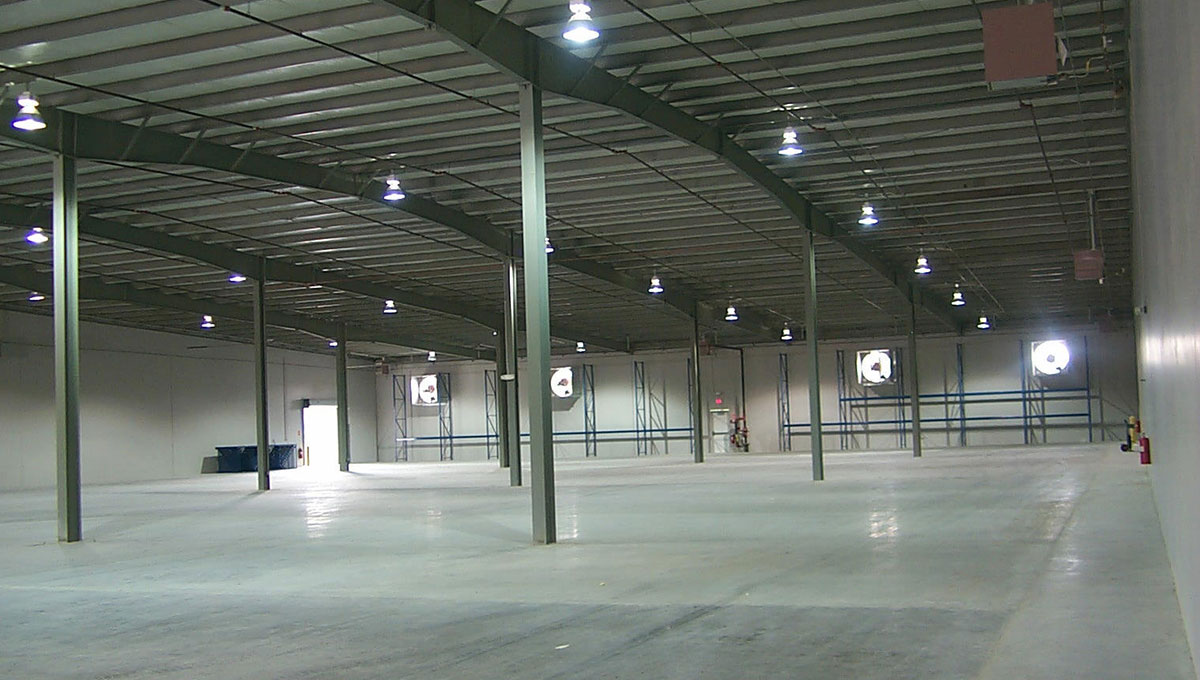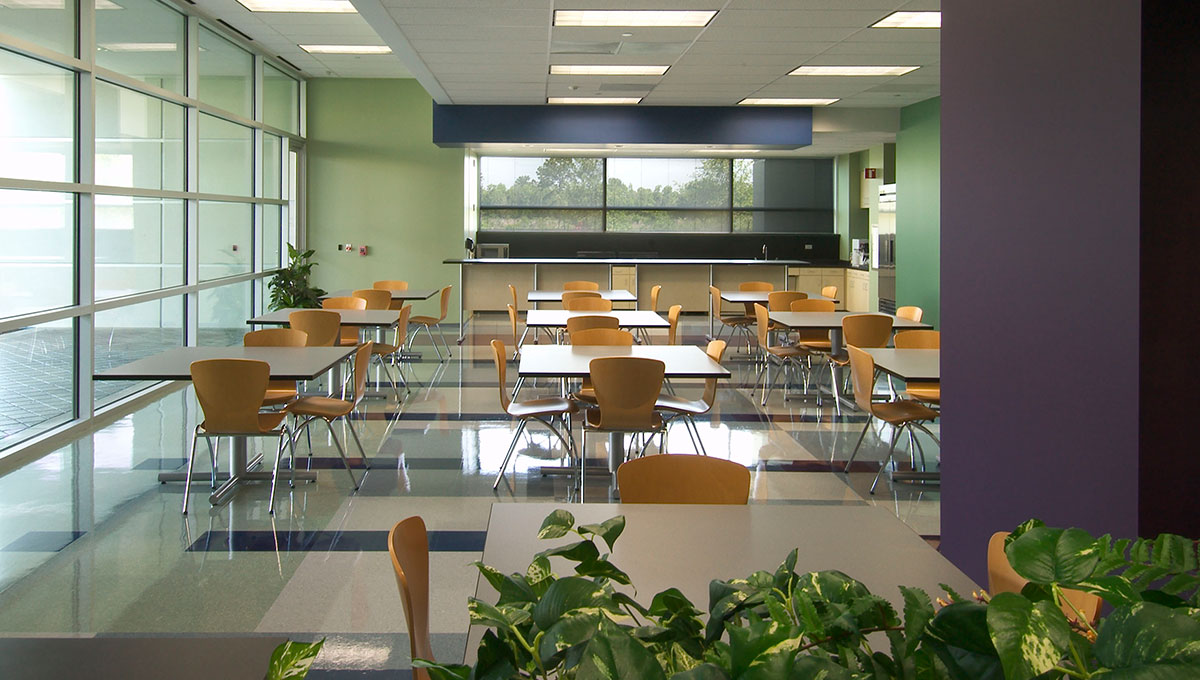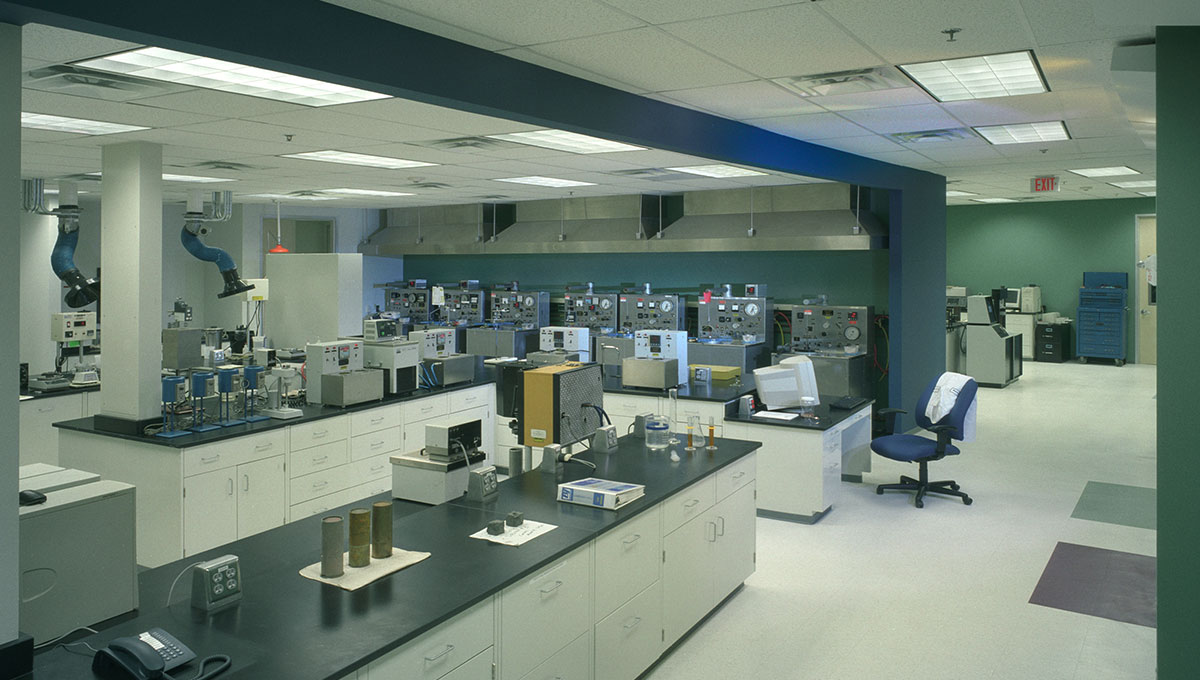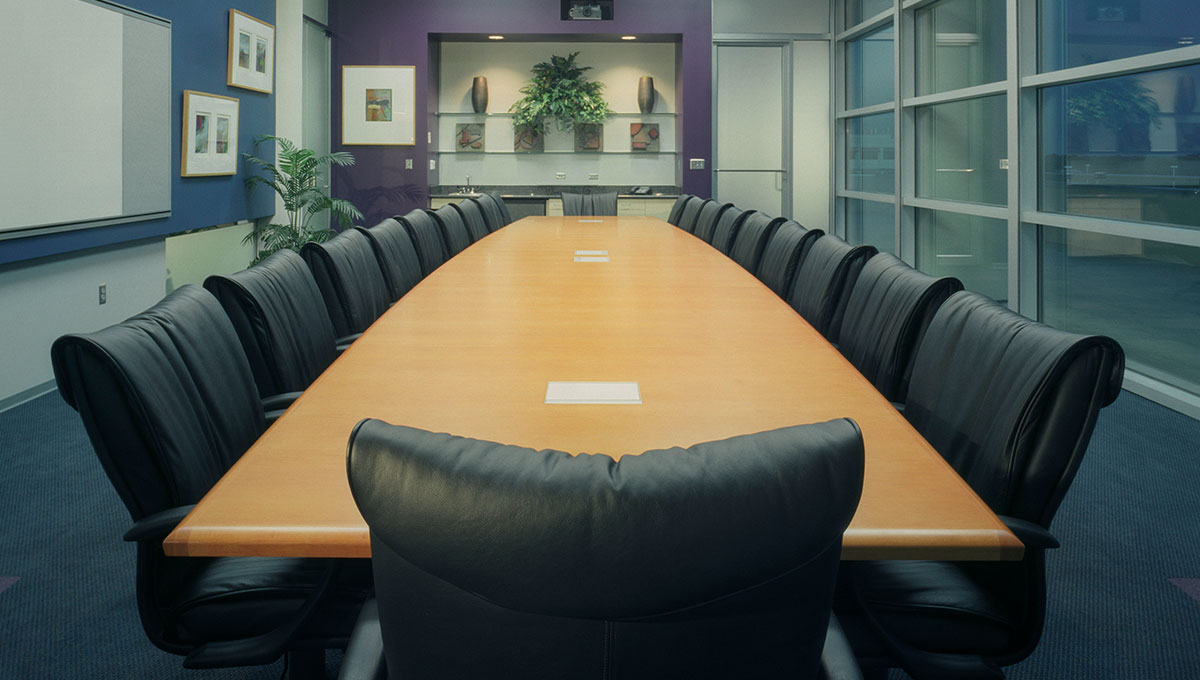 The plan required acquisition of road front acreage on either side of their existing property. Beginning in 1997, new infrastructure, including a storm water detention facility, industrial concrete paving for high tractor trailer frequency, a new 120,000 SF concrete tilt wall logistics facility, a guard house, a high pressure test stand, an upgrade to the fire water tank and paint system, new fiber data routes, security and an instrumentation manufacturing component was integrated into a new 60,000 SF engineering building with employee parking highlighted the initial phase of the
project.
The second phase was approved by the BJ Services Board shortly after the 9/11 attacks. It would see an impressive three story, 120,000 SF architectural façade built on the east boundary of the City of Tomball. Citizens would proudly call it the gateway to their City. The building included over 40 laboratories, a high end campus reception area, a customer center with large presentation and meeting rooms, a training area with multiple classrooms and support offices for the different disciplines. These laboratories would became the standard design for the oil field service industry.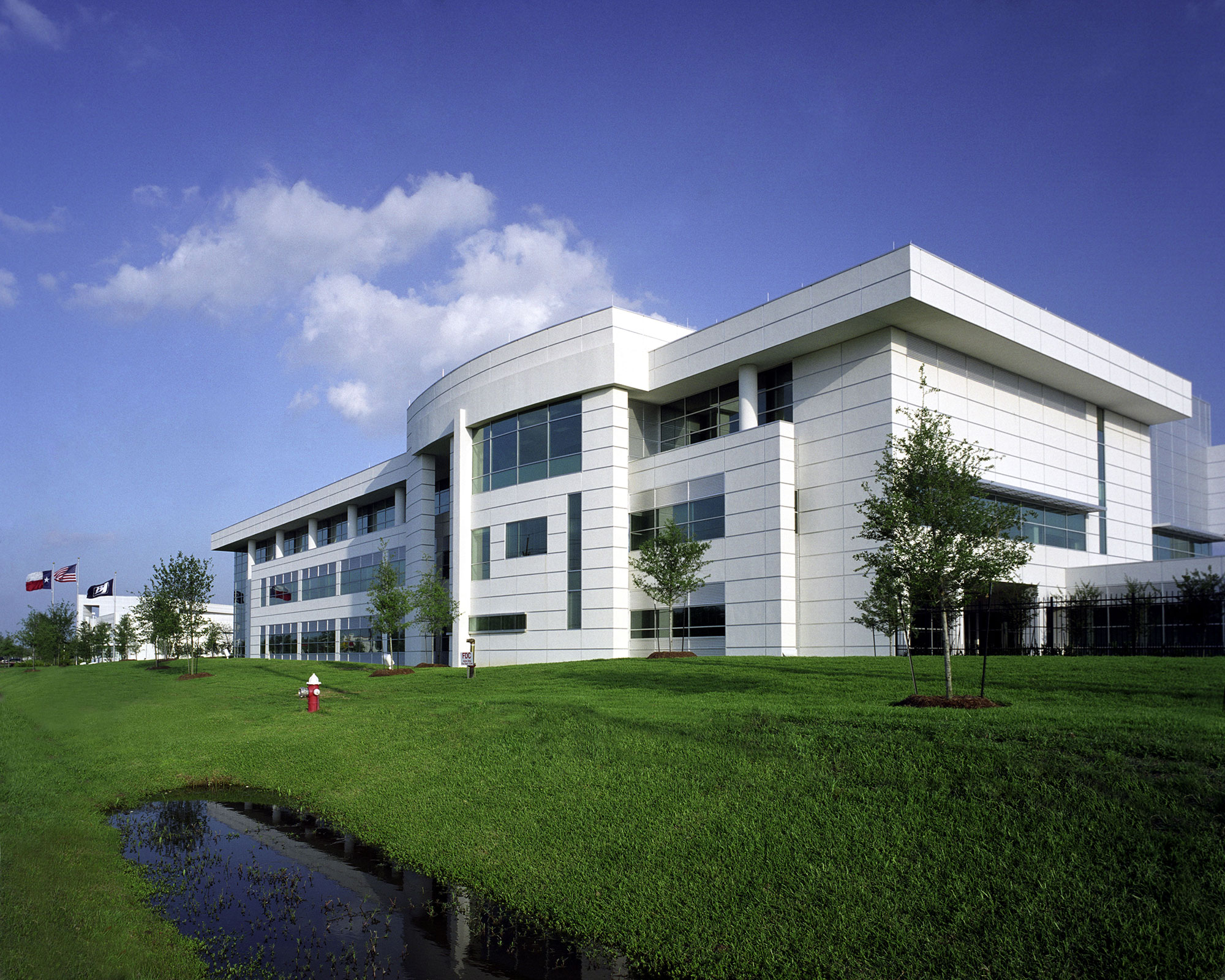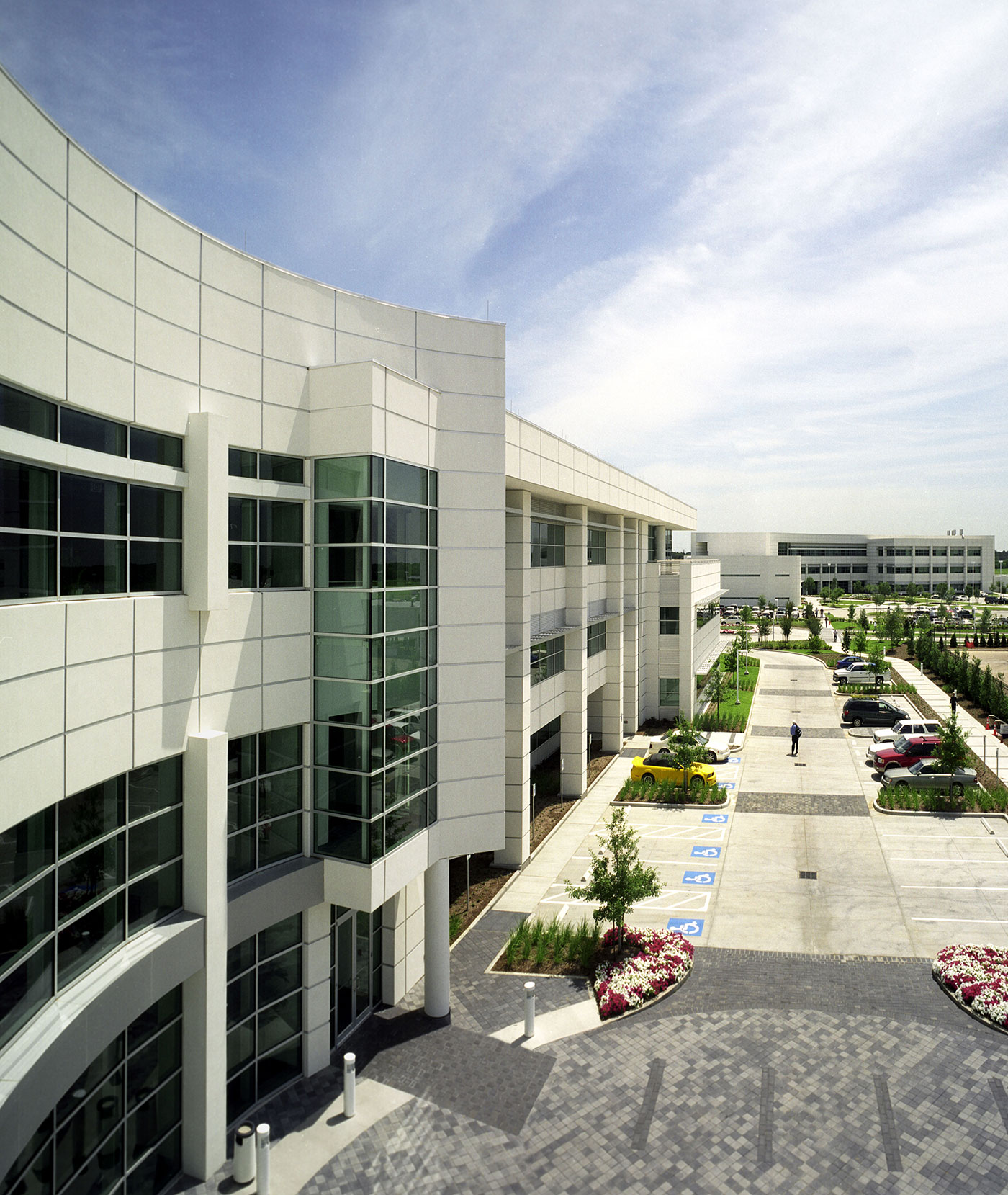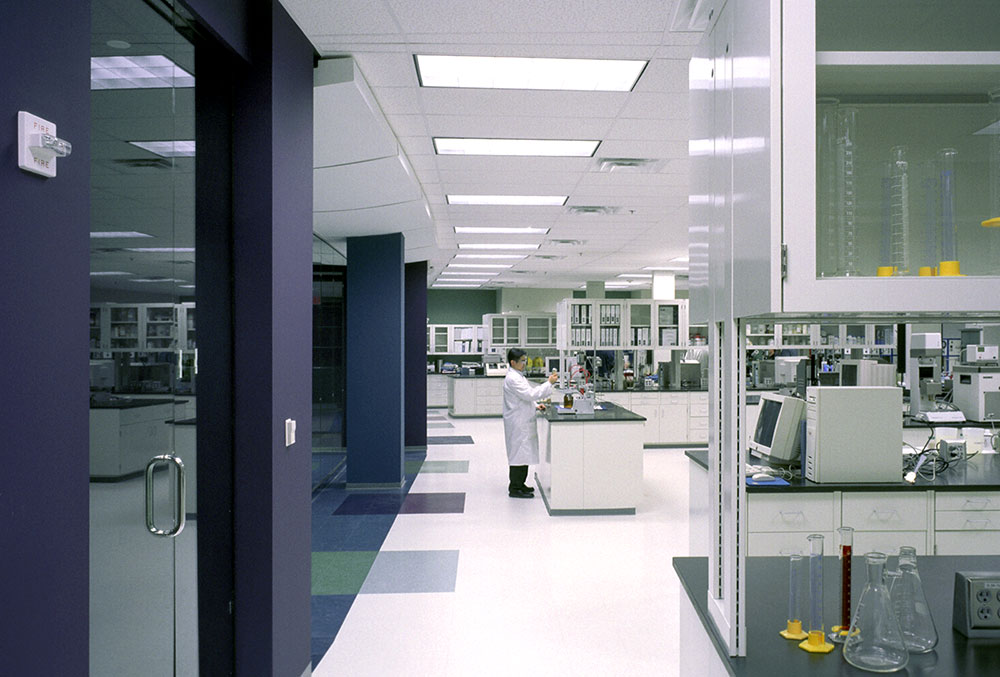 The third phase, an administrative and worldwide IT center would begin in 2003. The three story building with complementary architecture to the first two phased expansions would complete the new façade along SH 2920. Perhaps most importantly, these dramatic new facilities would promote a "cultural change" and instill a new spirit of pride throughout the campus.